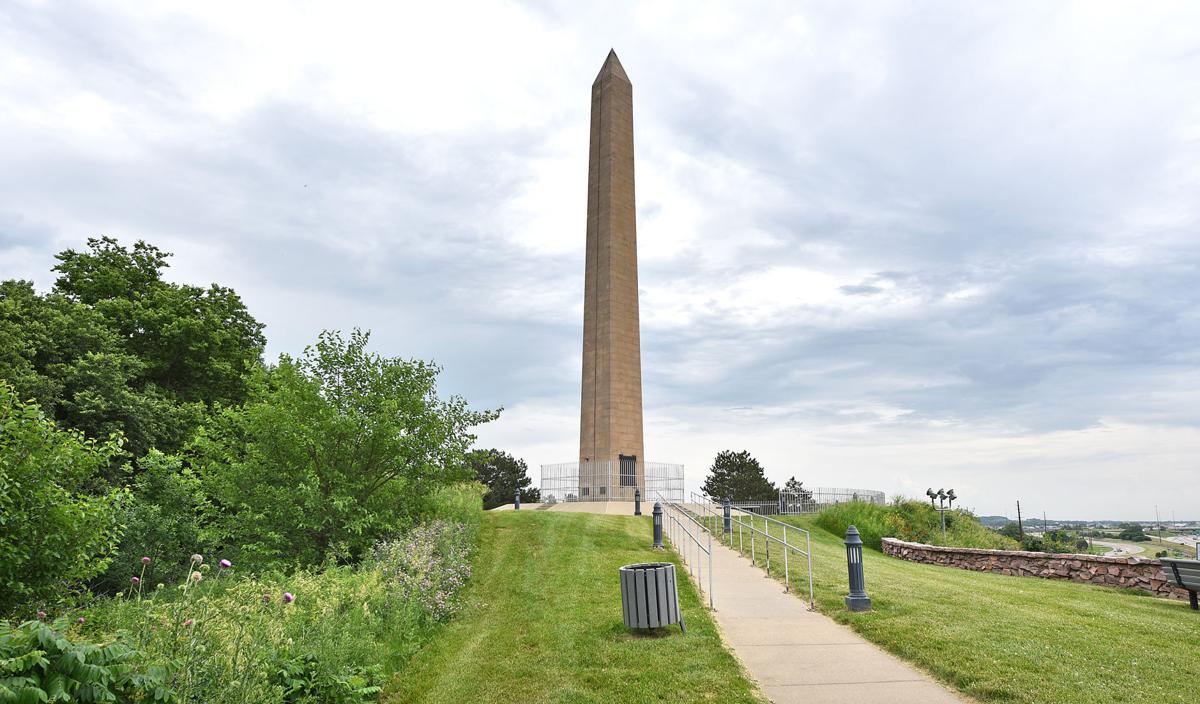 The first few times I ventured into Sioux City, I was shocked at just how much stuff was named after Sergeant Charles Floyd.
The reason I was surprised was because I had no clue who he was; I'm originally from Kansas City, Kansas.
However, I soon discovered he was the first and only member of The Lewis and Clark Expedition to die on the nearly three year journey to chart the Western United States.
While I was keenly aware of Lewis and Clark — there are lots of tributes to them in the Kansas City metro — Floyd's influence was something entirely new to me. 
If members of The Lewis and Clark Expedition were compared to The Beatles, Meriwether Lewis and William Clark would obviously be John Lennon and Paul McCarthy — the two megastars of the super group — while Floyd would be more in-line with Ringo Starr, an underrated but still integral part of the act.
I should note I'm not trying to diminish Floyd's accomplishments, but trying to find an apt modern analogy to describe his role in the Discovery Corps.
So I've taken it upon myself to list as many as places and or things that were named after the late explorer that I can officially verify. Also, for the sake of simplification, I'm not listing places that are named after places that are named after Sergeant Charles Floyd, some examples include the Sergeant Bluff-Luton Community School District, Floyd's Food and Fuel, Floyd River Materials and etcetera.
Floyd's Bluff, a hill in the southern portion of Sioux City that is part of the Loess Hills formation that dots western Iowa and parts of Missouri.
Floyd Boulevard, a stretch of road in town that roughly goes from Chris Larsen Park in the south to Highway 75 in the north.
Floyd County, a rural county in Northern Iowa, which has a county seat named Charles City. Coincidentally, it's not in reference to the late member of the Discovery Corps.
Floyd River, a 112 mile long tributary of the Missouri River that flows through most of Northwest Iowa.
Sergeant Bluff, Sioux City's Woodbury County neighbor to the south named their town after him. 
Sergeant Floyd Honor Guard/Discovery Corps, a group that puts on an annual reenactment of the expedition members daily lives near the Sergeant Floyd River Museum and that's dedicated to promoting the local history behind the journey.
Sergeant Floyd Memorial Bridge, a 3.48 mile long expanse that goes over the Missouri River and connects Sioux City and South Sioux City.
Sergeant Floyd Monument, a National Historic Landmark located on Floyd's Bluff where Floyd's remain are buried.
Sergeant Floyd River Museum and Welcome Center, a decommissioned riverboat on Larsen Park Road that's exhibits chronicle the Missouri River's development as a major shipping route and how that played a role in Sioux City's early development.