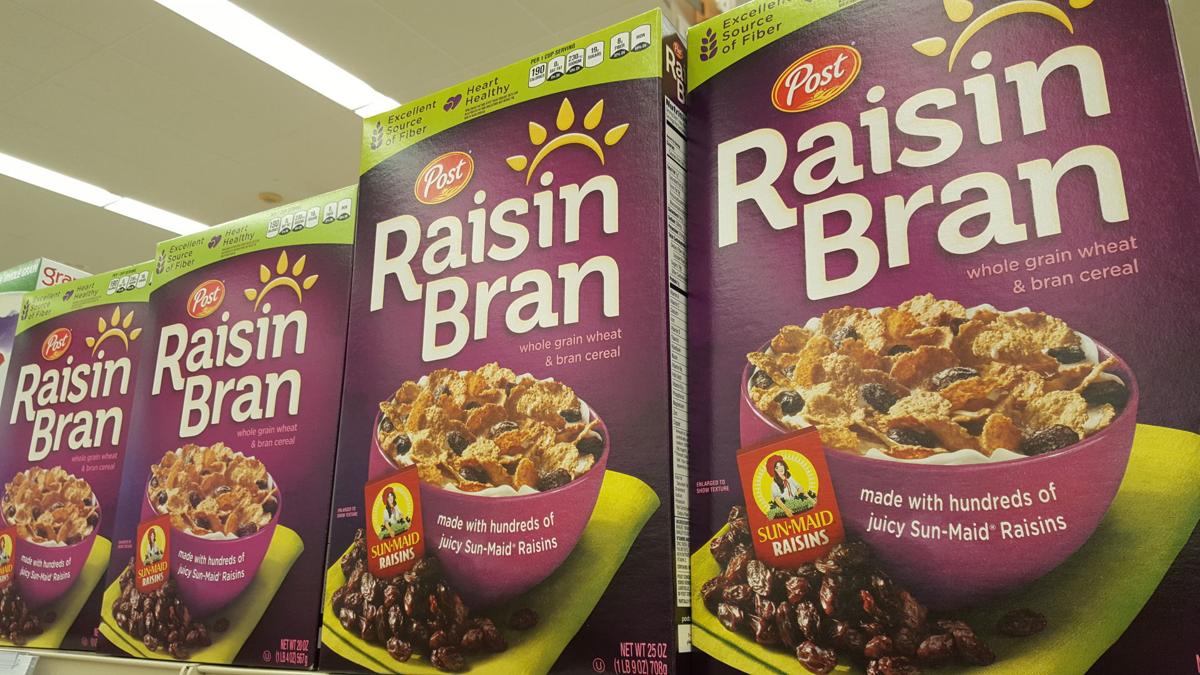 Today is National Raisin Bran Day. There are a few big raisin bran names in the cereal aisle -- Kellogg's, Post, Malt-O-Meal, plus the obligatory house brand and maybe a more-upscale organic version. 
Many years ago, there was only one kind of raisin bran: Skinner's. Sensing a lucrative cereal opportunity, other brands eventually made a move on Skinner's raisin bran turf. 
Omaha-based Skinner Mfg. Co. introduced their "Raisin-BRAN" in 1925, and trademarked the cereal the following year. For 17 golden years, Skinner had a virtual monopoly on raisin bran. 
In 1942, Kellogg's and Post both started selling their own versions of raisin bran. Kellogg's received a cease-and-desist letter from Skinner, and the three wound up in court. Skinner claimed trademark infringement and unfair competition from the cereal behemoths. 
The small grocery stores at that time usually couldn't stock everything a customer could dream of -- but if a customer made a request, the grocer might try to get the product. Before 1942, customers requesting "raisin bran" would invariably get Skinner's. 
Skinner feared that "if a prospective purchaser failed to state whether he wanted 'Post's', 'Kellogg's', or 'Skinner's' raisin bran, the dealer usually made the election for him," according to court documents. If the grocer (dealer) "elected" to buy Kellogg's or Post, Skinner lost a sale. 
The court determined in 1944 that the name raisin bran, "merely descriptive of the ingredients," could not be trademarked. The mixture of raisins and cereal flakes wasn't exactly revolutionary, the court found, and thus not worthy of trademark protection. 
"Without the raisins the product would appropriately have been called 'bran flakes' or 'bran.' With the raisins it was 'raisin bran' in the same sense that pie containing raisins is 'raisin pie,' that bread containing raisins is 'raisin bread', and that muffins containing raisins are 'raisin muffins,'" the court found. "At the time the appellant originated its product anyone was free to mix raisins with bran flakes and to call the combination 'raisin bran.'"
So Skinner lost, and today any Joe Shmoe is free to market his or her own version of raisin bran. If there was a silver lining for Skinner, they did survive the defeat (albeit later as a subsidiary).
Be the first to know
Get local news delivered to your inbox!