CASTANA, Iowa | Tiny pockets of Siouxland history abound. Sometimes, though, you have to go looking.
Such was the case in little Castana, a Monona County burg of 147 residents, where I found myself on a recent morning conducing an interview for Siouxland LIFE magazine. One of the subjects at the Castana coffee table mentioned Archway Park.
I trekked south to find the park, which has the old bank archway positioned immediately north of a wooden wall that honors soldiers who've served this great nation.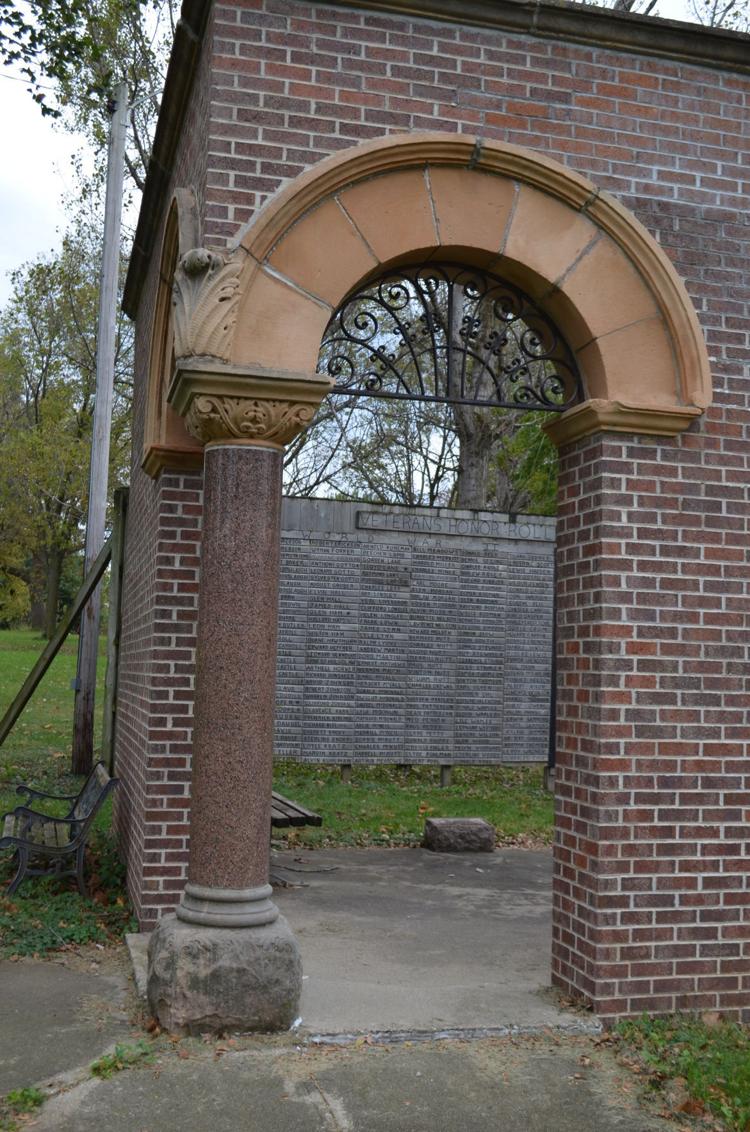 A plaque on the brick wall beneath the old arch lays out the story. "This archway originated from the old bank building located at 3rd and Pine Street. Built in 1879, it shared many businesses such as savings bank, barber shop, post office, hardware store, cafe, cream station, lodge, telephone office and pool hall. It was demolished in 1976, donated back to the town of Castana in 1986 by the centennial group."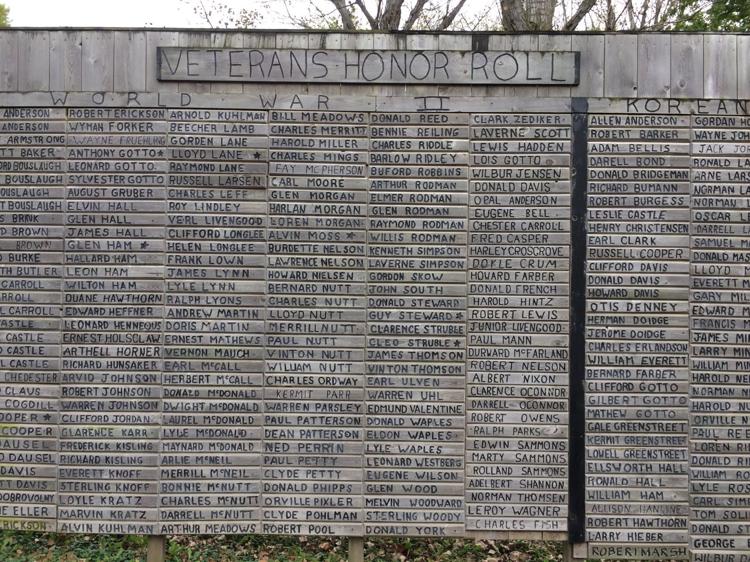 I'm glad they found a home for this tie to Castana's history, in a park that dominates the center of town, not far from the American Legion building, which doubles as the community center. A couple of blocks away is the Castana Community Church, which, this Sunday, from 4:30 to 7 p.m. hosts its annual turkey dinner feed. Volunteers will work 'round the clock preparing a homemade feast that's gobbled up by an estimated 300 guests. Adults pay $10 for the meal, while the charge for children is $5. Those children pre-school age and under are free.