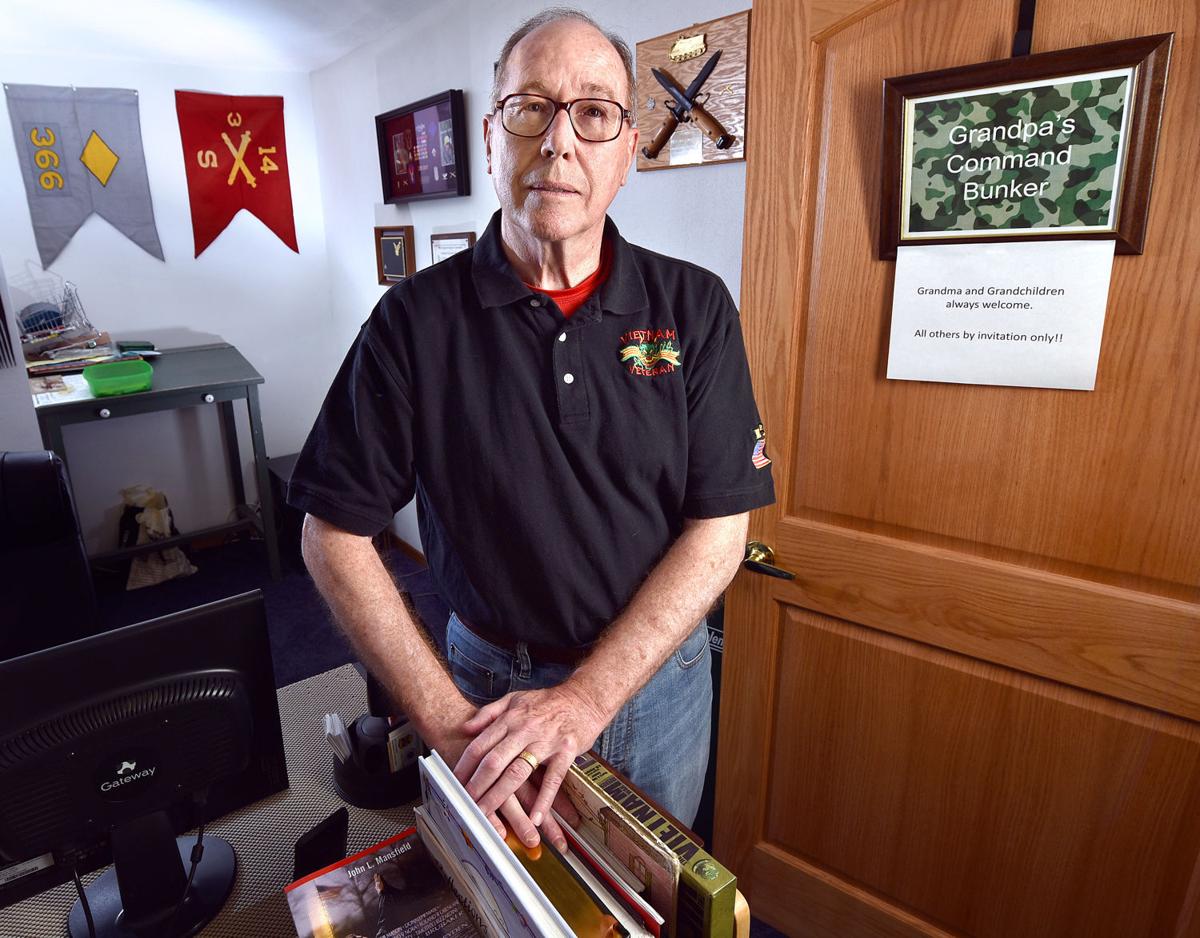 SIOUX CITY | U.S. Army Col. (Retired) John Mansfield, of Sioux City, served as keynote speaker for the Veterans Day observance organized by the Woodbury County Commission of Veterans Affairs. The event was held at the Woodbury County Courthouse.
Mansfield, a Vietnam War veteran who authored a book, "20 Days in May: Vietnam, 1968," talked in direct terms about the necessity for veterans to share stories of their war-time experiences.
Mansfield admitted he didn't know the story of relative's experience until a stranger asked him about it following a ceremony near Lake Shetek in Minnesota.
"It dawned on me that I didn't know much about Duke's experiences," Mansfield said.
You have free articles remaining.
It put him to work, simply by inquiring, sitting back and listening, giving a loved one the latitude to reach back into his memory bank.
"Sharing those stories is important for learning and for healing, not only for the person listening, but for the veteran as well," Mansfield said, adding how healthy it can also be for veterans to attend reunions with their old soldiers, sailors and Marines.
Mansfield then took the opportunity to laud the Sioux City Journal and The Betty Strong Encounter Center for its working relationship that has helped bring into public light the personal military and post-service histories of more than 100 veterans.
Mansfield's comments during this solemn program came on the eve of the opening of the exhibit, "Serving Her Country: Women in the Military," which features the portraits and stories of 22 Siouxland women who served in our U.S. Armed Forces, dating back to World War II.
Photos: Serving her country
The Sioux City Journal profiles 20 female military veterans in 20 days.
The exhibit, which shows at The Betty Strong Encounter Center, will be in place through Memorial Day. Attendance is free and open to the public.