SIOUX CITY  -- Nearly two months in theaters, "Star Wars: The Last Jedi" is climbing box office charts, but has a long road to become the top moneymaker in the "Star Wars" franchise begun by George Lucas four decades ago.
In totals for u.S. theaters compiled through the weekend and aired Thursday at BoxOfficeMojo.com,  "The Last Jedi" still trails the prior film, "The Force Awakens," which was released in December 2015.
"The Force Awakens" reigns with a gross box office of $936.6 million, compared to the $615 million of "The Last Jedi." (Worldwide, "The Last Jedi" has garnered more than $1.3 billion.)
Those two lead the way of the eight "Star Wars" film in the main saga (excluding the extra fare such as "Rogue One"). The first six "Star War" films were released in two trilogies from 1977 to 1983 and then 1999 to 2005 in prequels that weren't as beloved as the first crop.
Third on the box office receipts list is "The Phantom Menance," which brought in $431 million in beginning the second trilogy. The original film, "A New Hope," only ranks sixth in terms of gross, with $307.3 million.
However, when adjustments are made for inflation, "A New Hope," one of the first summer blockbusters from the 1970s as the film industry changed, leads all the "Star Wars" films.
The adjusted list in today's dollars is as follows: "A New Hope," with $1.3 billion, "The Force Awakens" at $992.5 million, "The Phantom Menace, " with $778.7 million, "Return of the Jedi, at $743 million, "The Empire Strikes Back" (held by many fans as the all-time best film in the series), at $724 million, and then "The Last Jedi," with the current $615 million.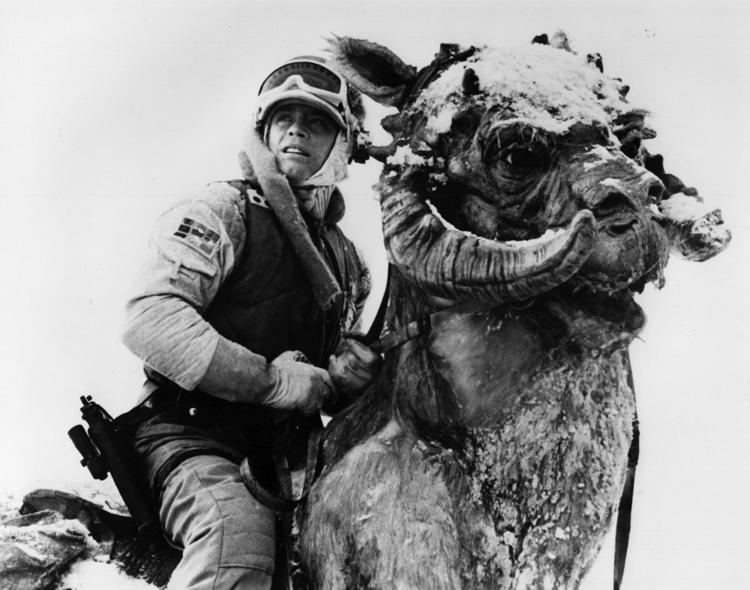 "The Last Jedi" continues the story in which Luke Skywalker is back, but changed, plus with a newer generation of intergalactic rebels and their foes, such as Rey and Kylo Ren.