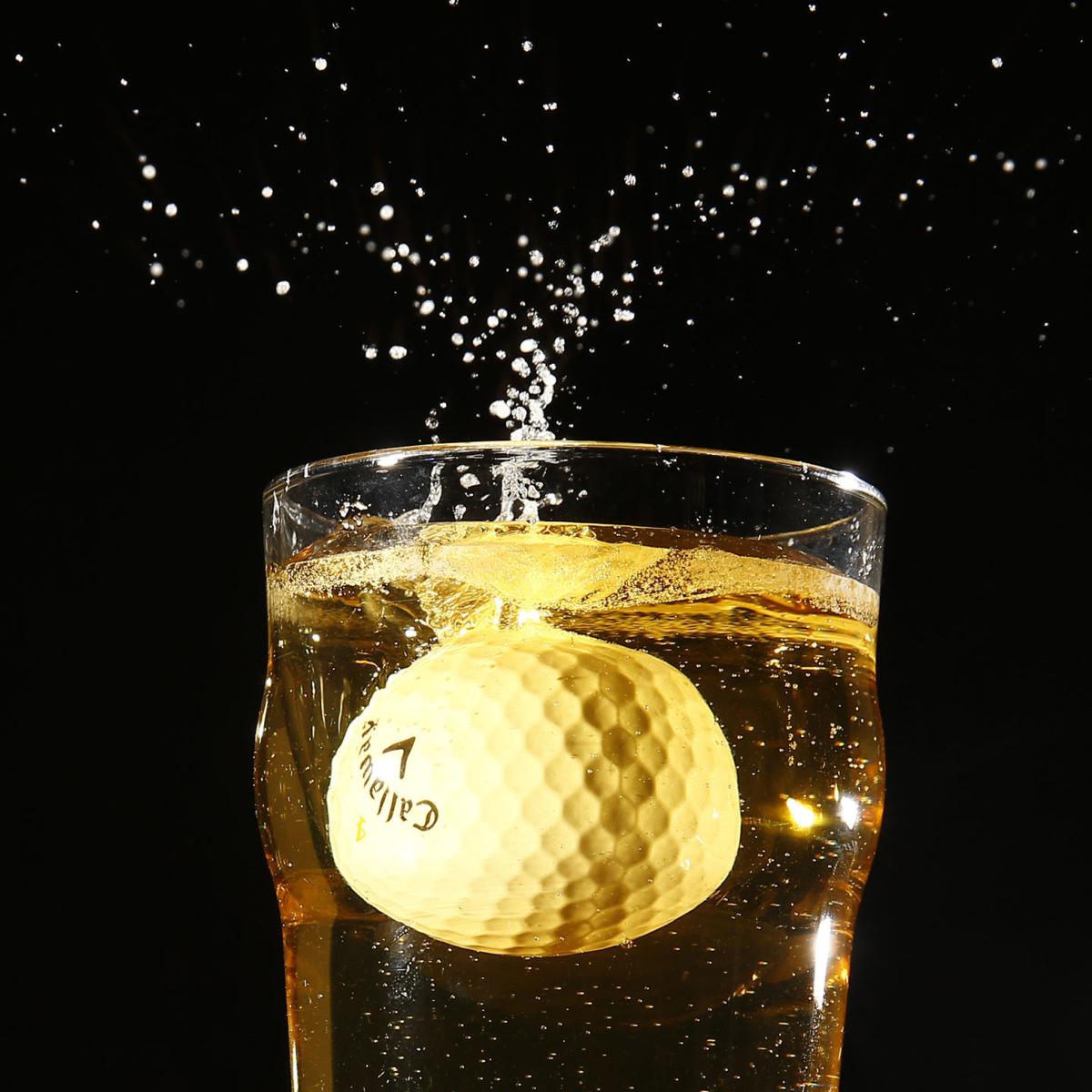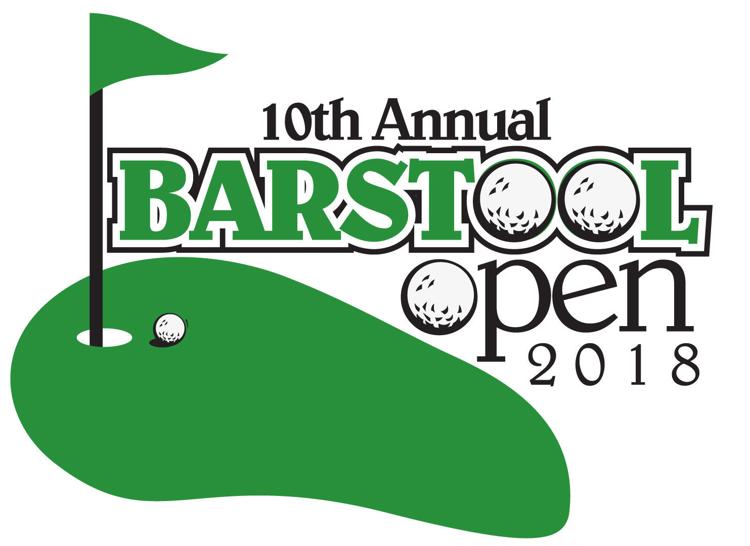 In addition to all the fun that's naturally attached to a mini golf pub crawl, the Barstool Open is a great way to acclimate yourself to the different bars in downtown Sioux City. Here's what you can expect from the 17 bars participating in the 10th Annual Barstool Open on April 28:
1008 Key Club
What? That name not familiar to you? Well, perhaps you remember the establishment's previous name: 21st Amendment Bar & Kitchen. Based upon last year's course, you can bet 1008 Key Club will make use of its outdoor patio and beer garden for a quick-but-somewhat-difficult game of putt-putt. Also, this is perfect pit stop to bask in the sun before the next hole.
ROX & RAILS
This country-themed bar made use of its unique space to create one of the more fun courses during last year's Barstool Open. The inviting atmosphere allows for a bit of breathing room if you're into that sort of thing. If you're in need of some popular country tunes to get you through the day, this is the place to be.
Buffalo Alice
Ah, BAs. This ginormous bar has plenty of seats to fill, making it an ideal place to mingle with teams and enjoy a round of drinks. The course will most likely be fixated outside. While you're waiting in line to putt, the bar staff is more than willing to offer you a slice of delicious pizza or a victory shot for a few bucks.
SoHo Kitchen & Bar
Whatever you do, don't bunch up near the doors to wait your turn. Take the initiative and find the course master right away (they usually carry around a clipboard). Signup your team and head toward the bar. Sometimes there are even a few quick bites to eat. Enjoy SoHo's multi-level hole and don't be too sad if you can't make a hole-in-one.
The Diving Elk
When visiting The Diving Elk, you have to try a unique drink. Whether it's a new craft beer or one of the many fancy cocktails, you'd be doing yourself a disservice if all you were going to order was Fireball or Bud Light. Yeah… don't do that. Be adventurous! It's Barstool Open after all!
Doxx Warehouse Bar
We know exactly what you'll say when you walk into Doxx: "Wow! This place is huge!" Indeed, it is. And the staff knows this, too. Often times, Doxx has a crazy course with winding pathways. It may seem frustrating, but it's nothing that a drink can't fix. Oh! And there might be some food to have as well.
Firehouse Bar
Cross your fingers that Firehouse is the first course you get to visit on your list. Why? Because it usually takes frickin' forever to finish this obscenely difficult hole. So unless you're hell bent on legitimately completing every course, just do what everyone else does: "cheat."
Rebos
You have free articles remaining.
In the past, Rebos makes use of this large "stage" platform near the far end of the restaurant. This allows more room for golfers to mess up, but it's still fun nonetheless. You probably expect some party favors and food coming your way at this stop. Heck, if you feel like stopping early, Rebos would be a great place to do it.
Teasers Gentlemen Club
Chill out, people. It's not what you think. Teasers tends to have a fun hole… Oh no, can I say that? Stop your snickering! In any case, the atmosphere is actually fairly tame. However, this is probably the best place to take memorable photos with your friends.
The Marquee
A new challenger approaches! Taking over space once occupied by The Chesterfield, we can probably bet the bar and music venue will take advantage of its stage to some degree. Either way, this has to be a place to check out since it is new the competition.
M's on 4th
Oh! Another new Barstool Open contender! M's on 4th seems a bit fancy for the annual mini golf pub crawl, so I'm excited to see how this restaurant does with its course. Hmm, I wonder if they'll make use of its wine selection somehow. You know what? I could go for some good wine at Barstool. That would be a nice break from the usual libations of choice.
Work & Church Booze Parlor
Now we're getting into the Pearl Street District. Work & Church has one of the more unique and eclectic atmospheres out of any of the bars on this list. What it lacks in size, it more than makes up for in personality. The hole is relatively quick, which is great. But do yourself a favor and envelope yourself in this bar's crowd. It'll be a fun ride, I promise you.
Crash! Boom! Bang! Whiskey Hole
Easily the bar with the best name on this list, Crash! Boom! Bang! stands out for specializing in primarily whiskey beverages. Combined with the unique décor and you got yourself a great experience. Last year, the bar opened around the time of the Barstool Open. There's an added level of mystery to what this bar will create for its course. That should be enough to warrant a visit. Well, that and the whiskey.
Bergie's Bar
Known for its crazy karaoke nights, Bergie's Bar has great space both inside and outside. This opens up more possibilities for course creation. If the weather's nice, be sure to grab a seat outside and enjoy the sights.
Bodega 401
Wow! This bar was fun as hell last year. Taking advantage of its multi-levels, Bodega 401 went all out to make Barstool Open feel like an experience for its visitors. If my memory serves, I'm pretty sure they even set up some cornhole games. This was a nice touch that offered something besides an open to guests who wanted to kill time.
McCarthy & Bailey's
Sioux City's Irish Pub prefers a simple-but-hard-as-hell approach to its holes. Last year, the goal was to hit the ball over an extremely steep hill. It's harder than it looks, I swear. Whether they'll bring it back is uncertain, but you can bet this place will be one of the more unique spots you visit during the Barstool Open. Plus, this place has the best Guinness pours you'll find in Siouxland.
PBR
Even if you're not a fan of Pabst, there's plenty to love at PBR. Instead of individual shots, I remember being given miniature bottles of Fireball to supplement. Now that's pretty great right there. The hole itself is organized in a way that everyone can see you play. While that may seem intimidating, it actually adds a great deal of fun to the whole experience.