For the past four years, I've been enamored with the Sioux City music scene. I have had the pleasure of speaking with countless musicians, watching them rehearse in a crowded basement or attic and play various stages across Siouxland. I have never felt more welcomed. And it saddens me to tell them all that I'm leaving Sioux City.
But just because I'll be gone doesn't mean I'm quitting the scene cold turkey. I intend to keep a close eye on the Sioux City music scene. I'll also continue to listen to some of my favorite local albums. Usually, I like to keep my opinions about musical projects to myself to avoid any kind of perceived bias, but since I'm leaving I think it would be kind of fun to tell you all what I repeatedly listen to.
So, without further ado, here is top 10 personal favorite local albums list:
(Note: I'm not saying these are the undisputed best, just my personal favorites)
It's not every day a Sioux City rapper releases a project with 20 tracks. Although it's not a perfectly executed piece, this is still a dense album full of personality and poise. Rapper Geri Dobbs, one of the three members of the South Sioux City hip-hop group The 402, presents us a project that reveals his burning ambition, his inner struggles, his dedication to his faith and ideals, and his critiques of today's hip-hop culture. There's also a meta quality to the album, which I wasn't expecting. There are a few tracks ("Let It Ride" and "July 4th") in which Dobbs stumbles over his words and messes up the recording, only to laugh out of frustration and continue where he left off. These instances help reinforce the album's themes and Dobbs' determination to be something greater.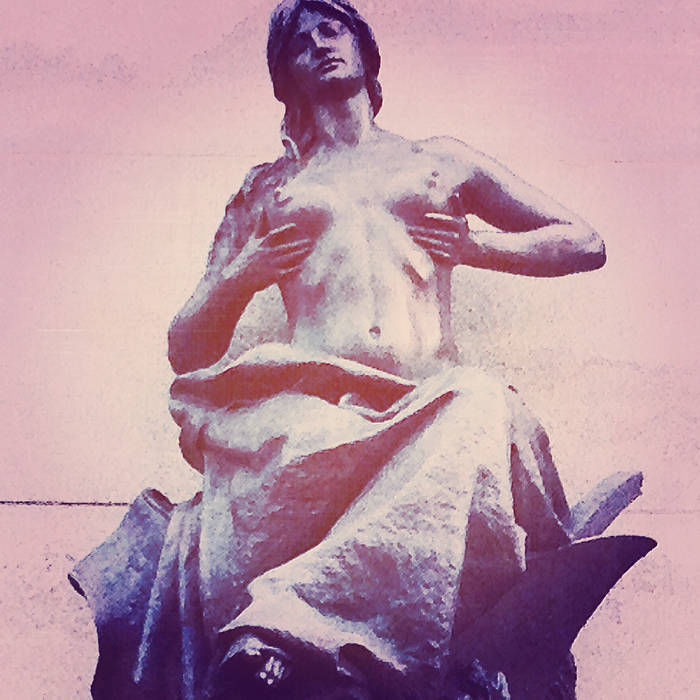 Objectively, I think Rev's follow-up project, "REVelations," is better than "Imbecile." But for some reason I find myself listening to the rapper's 2014 album way more often. The seven-track album is packed with tight vocals and super catchy beats, but that's just the outer layer. Rev wears his heart on his sleeve with a lot of the songs, revealing deeply personal (and relatable) topics about his life -- losing loved ones, self-medicating, addiction and depression. "Famous" is and always will be my jam. That beat, that chorus, that delivery! Ah!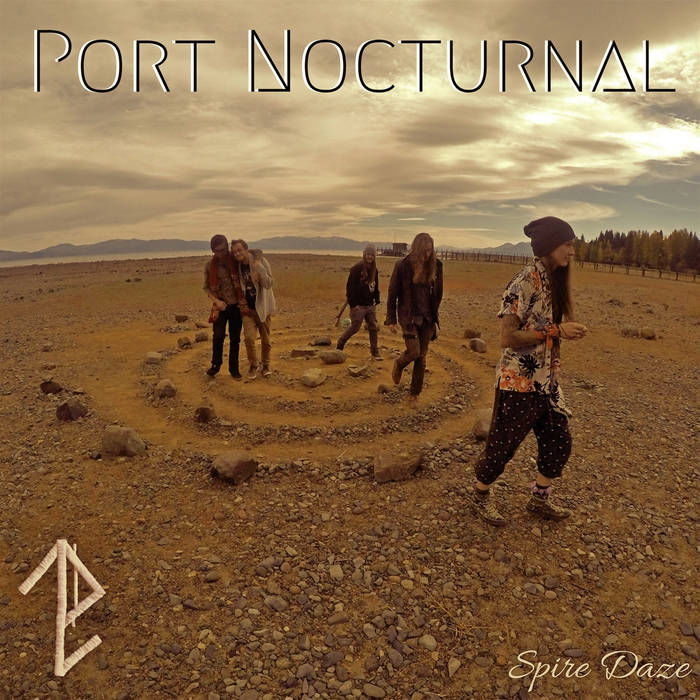 From all those Road To Vegas/BAND6k Recaps, one might think I'm not the biggest fan of Port Nocturnal. Hold up. I may have bemoaned lead singer Seth Wozny's live performances, but that doesn't mean I don't like his and his bandmates' music. "Spire Daze" is just pure, trippy desert rock. The hazy grooves and sinuous guitar riffs pair so well with Wozny's spaced out vocals. In between "Spire Daze" tracks there are these beautiful piano pieces by Grace Claeys, which still catch me off-guard and serve as these great intermissions on repeated listen thrus.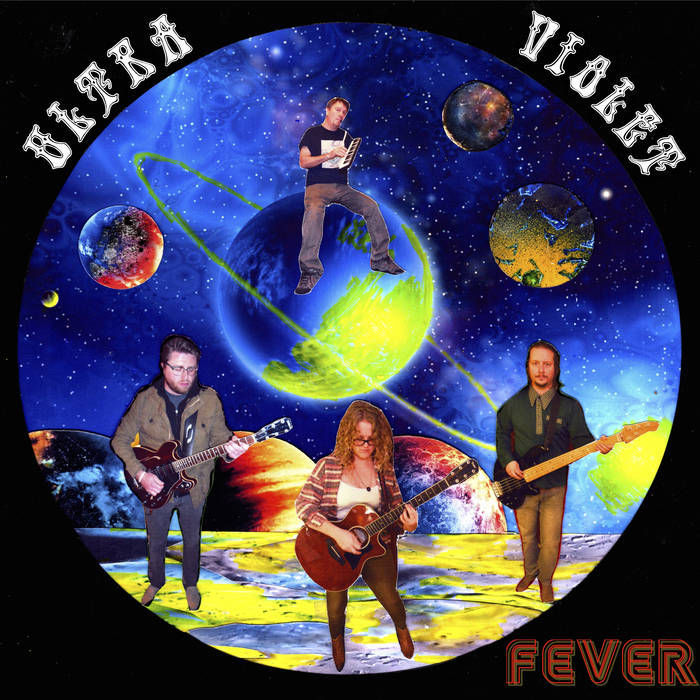 I have a bad habit of never switching discs out of my car's CD player, so for a solid two months all I had to listen to in my car was "Ultra Violet Fever." And that's not a bad thing. Not one bit. Whenever I heard the opening notes to "My Baby Blues" after a long Monday night at the office, my wears from the day would just disappear. Soon I would find myself driving aimlessly around Sioux City listening to Ultra Violet Fever's debut album. The twangy, blues-infused folk songs just resonate so well, and you hear every pluck of the guitar so clearly. But the album's biggest strong suit is the performances from the two vocalists, Angie Lambrecht and Shawn Blomberg.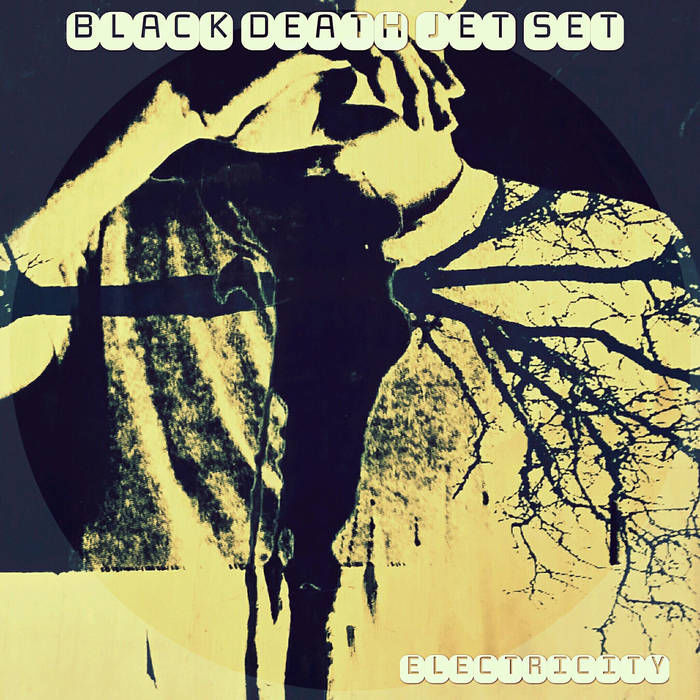 Fun fact: I still have a pair of underwear from this band sitting on my desk (it was an Undies Award from Z-98 that the band gifted to The Weekender). As a big fan of post-rock bands, Black Death Jet Set's sound resonated with me. Although I've found myself listening to the band's somewhat politically charged 2017 album "The Plague" more often lately, I still pop in "Electricity" whenever I get the chance, especially during long drives or particularly bad days. I never forget to wail out "It's human nature!" during the song "Umbrella." What a release.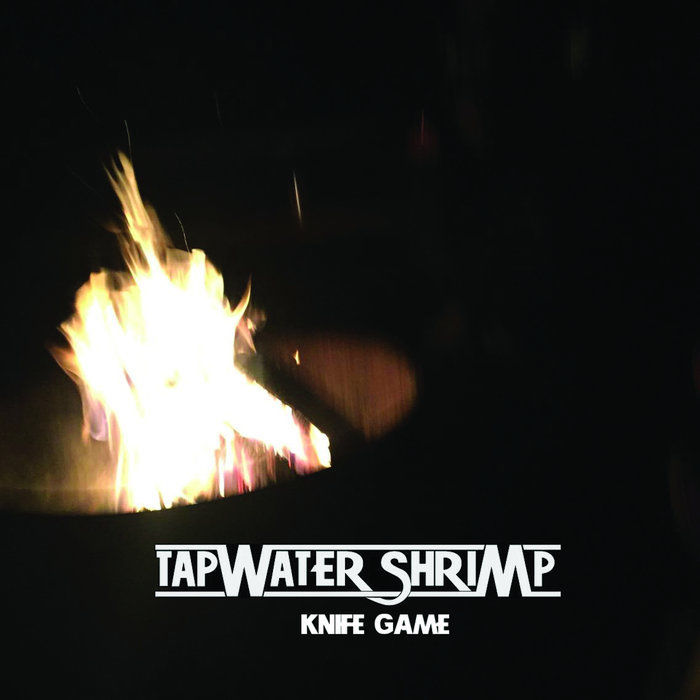 Sped up swing music with punk(ish) vocals? Count me in! I remember listening to the band's demo on repeat way back when, all the while excited for an extended project from Tapwater Shrimp. And for a debut work, "Knife Game EP" is about as awesome as they come. Lead singer Austin Brinkerhoff might just be my favorite Sioux City songwriter. The way he combines his depraved lyrics with that manic, tongue-twisted delivery of his is just pure brilliance. Songs range from fun and energetic to slow and depressing – sometimes they're even combined to great effect, like my favorite track on the album, "Shade Song."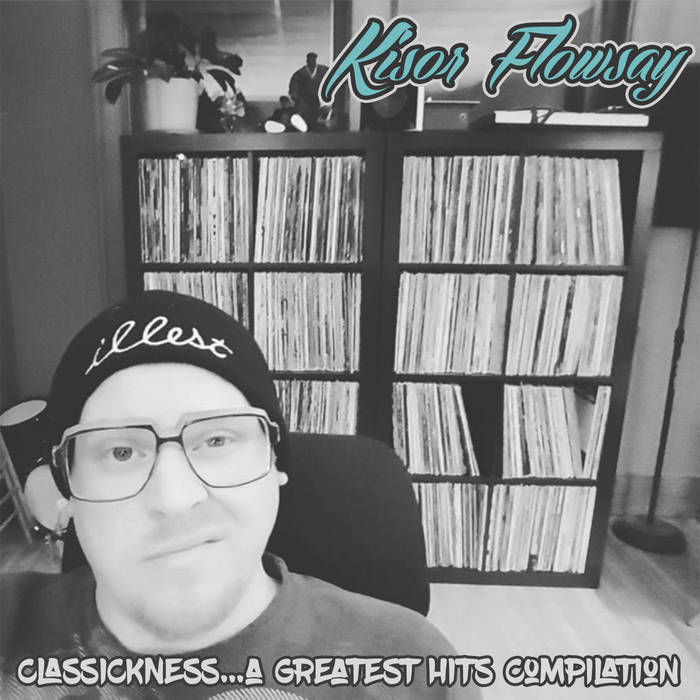 Is it cheating that I included a "Greatest Hits" project on this list? Bah! Who cares! It's my list and I make the rules. Plus, who doesn't love listening to an artist's best songs all in one album? "Classickness" is a reflection piece. It looks back on all the high points of Kisor Flowsay's career up to the point of its release in 2017. The man can rap. I think what I love most about the album (besides the kickass samplings) is Flowsay's consistent devotion to his hometown. It's not uncommon for area rappers to claim their territory and boast about they're going to "put Sioux City on the map." That's all fine and dandy, but I think Flowsay is the only one to see Sioux City for what it truly is – flaws and all. Also, I think every new rapper in town should be required to listen to "It's About Time (Act Right)."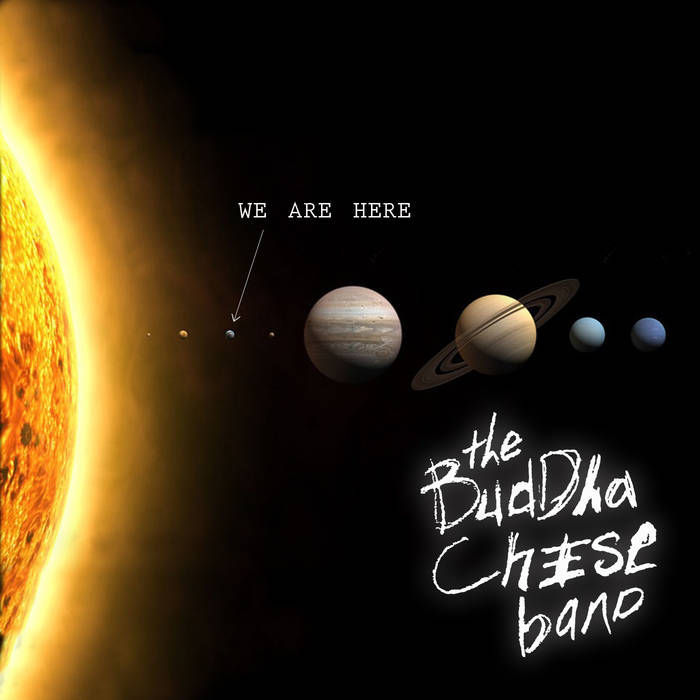 Ah, The Buddha Cheese Band. Apart from having one of the best band names I've ever come across, the group knew how to make super awesome music. Although the band has since dissipated, I still love the tunes they've left behind. My all-time favorite song from the album is "Dead Ant." It's a less-than-three-minute jam that ends far too quickly, but holy moly it's just so fun and bouncy and energetic. This song always got me hyped when the band played it live. Every song on this album sounds distinct and different from the next, which shows just how eclectic The Buddha Cheese Band was. I can't help but feel a wave of nostalgic whenever I listen to this album. There's this '90s vibe that's attached to almost every song. Like, I swear you could fit a couple of these songs in a '90s movie soundtrack. For instance, I could easily see The Buddha Cheese Band's "Sgt. Sunshine" play in "Dumb and Dumber." Yeah, I know, weird comparison.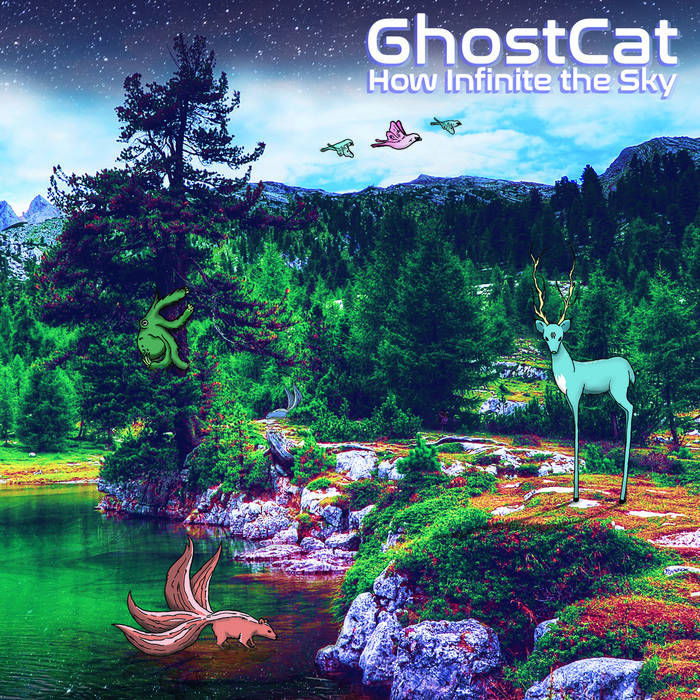 GhostCat was the very first "new" band I ever interviewed for The Weekender, so I got a soft spot for this group of guys. But that sentiment does not dilute the quality of this particular project. "How Infinite the Sky" is one of the best produced albums from a Sioux City band that I've ever heard. The 12-track album is full of distinct and structurally dense songs with all ear-catching guitar riffs and fantastical lyricism. Songs are wildly imaginative and catchy. I swear they almost radiate. The standout track, to me, is "Singularity." The first two-thirds of the song feel reminiscent to Radiohead's "OK Computer." And that chill-inducing climax is something I never tire of. This album is frequently listened to on my playlist.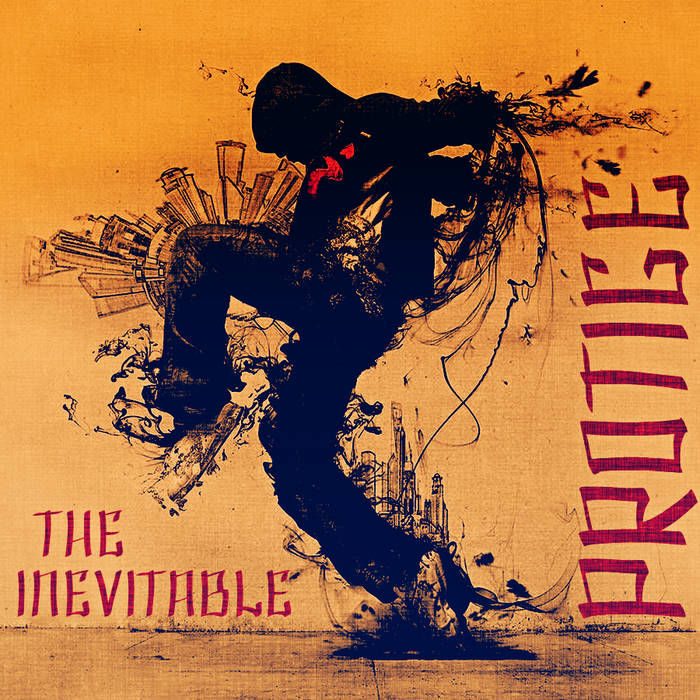 I just happened to stumble across this album one day and absolutely fell in love with it ever since. Protige (one-half of the hip-hop group D.A.D.) released this bad boy back in 2013. And it took me about four or five years to discover it ever existed. I was hooked from the first song, "Been A Long Time." There's this sense of grandiosity to the whole album, and that opening tune really captures that vibe. We all know Protige is a rapper with a ton of technical ability (hell, he probably spits out those rapid fire verses in his sleep), but this project is more than just a demonstration of style. There's a great deal of substance to "The Inevitable." Songs like "Swaggernaut" and "Fight Club" really show off the rapper's confidence and willingness to have a ton of fun with his songs. Protige also solidifies that almost-sarcastic delivery and voice we've all come to recognize from D.A.D. This album just has me hooked.