SIOUX CITY | Pitting some of Siouxland's "top chefs" against one another, the March of Dimes Signature Chef Auction proves that cooking can truly be a competitive sport. 
In Wednesday's Sioux City Journal, we'll be profiling M's on 4th chefs Melis Spencer, Malon Downs and Joshua McKernan as they prepare for the Signature Chef contest, taking place at 5:30 p.m. Oct. 12 at the Sioux City Convention Center.
To whet your appetite on Sioux City's Battle of the Kitchen," here are some of our favorite TV food competitions.
"IRON CHEF AMERICA" (Food Network, 2005 - present)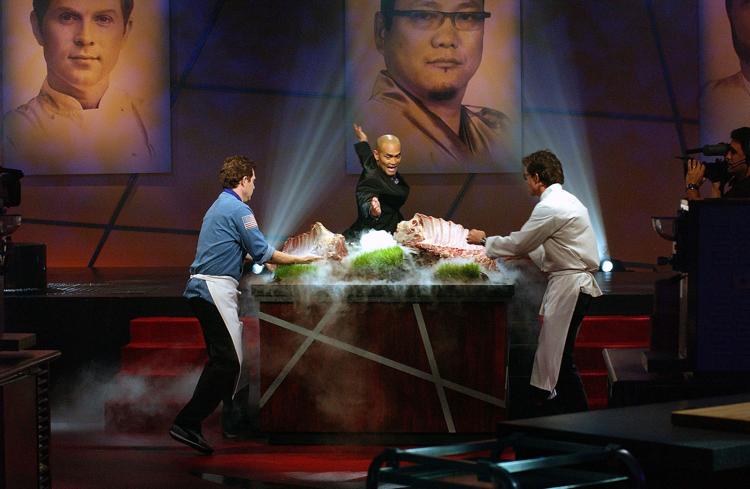 Perhaps the first hit out of the current crop of televised food contests, "Iron Chef America" was actually based on a popular Japanese show called "Ryori no Tetsujin" -- or "Ironmen of Cooking." The American version premiered on American TV in 2005, with the premise of challenger taking on an "Iron Chef" in a battle over a secret ingredient.
"HELL'S KITCHEN" (Fox, 2005 - present)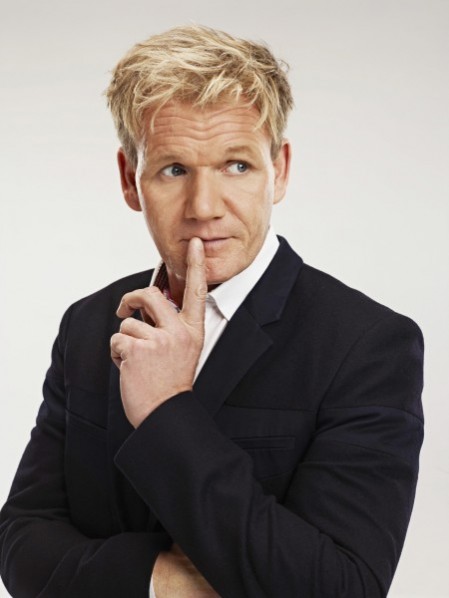 Like "Iron Chef America," Fox's "Hell's Kitchen is an Americanized version of  proven international property. Previously a show othe U.K's ITV, "Hell's Kitchen" starrted British celebrity chef Gordon Ramsey pitted two teams of chefs in a competition for a head chef position at a restaurant. Ramsey parlayed his realty TV show sucess to other shows like "Kitchen Nightmare," "MasterChef" and "MasterChef Junior."
"CHOPPED" (Food Network, 2009 - present) 
Hosted by "Queer Eye for the Straight Guy" co-star Ted Allen, "Chopped" pitted four chefs against one another for $10,000 prize. This is challenging since chefs had to incorporate am unusual combination of ingredients in food that would be evaluated by a panel of judge. Since it premiered, "Chopped" has taped more than 450 episodes. 
"THE GREAT BRITISH BAKING SHOW" (PBS, 2010 - present)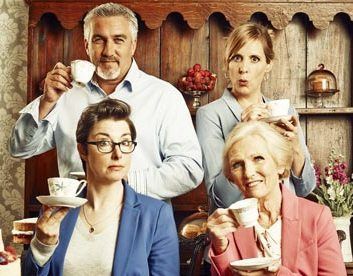 An unexpected cult classic in both Great Britain, "The Great British Bake Off" premiered on PBS (under the title "The Great British Baking Show") in 2014. The show -- which has been credited with a revival in baking as a hobby -- was hosted by comediennes Mel Giedroyc and Sue Perkins up until the shows's current season.