In a year's time, countless crime reports, mugshots and police narratives cross the desks of The Journal's crime beat reporters. Some of the stories are chilling. Some are more routine. 
And some just leave you scratching your head. 
2017 didn't disappoint with its fair share of quirky criminals and dastardly deeds that fell terribly flat. Here are, in this reporter's opinion, the eight most outlandish crime stories published by The Journal this year. 
8. The great tractor chase
It doesn't get much more Iowan than a story that begins with police responding to a call for a "suspicious tractor." 
Around 1:35 a.m. Dec 2., Spencer Police responded to such a report in the parking lot of First English Lutheran Church, 1311 East 18th St. When officers attempted to stop Jeremy Starkson, 38, he chugged away.
The man subsequently led police on a "slow-speed" chase through a Spencer neighborhood.
Officers pursued the tractor into residential areas, where Starkson swerved at law enforcement officers several times while they deployed stop sticks.
Starkson eventually drove onto a lawn at 317 E. 10th St. As he was exiting the lawn, police say he intentionally drove the tractor into a squad car. He was then removed from the tractor and arrested.
Starkson faced charges of first-degree theft, driving while barred, eluding, reckless driving and assaulting a person with certain occupations. He was booked into the Clay County Jail.
7. The goddess is gone ... again
An unlucky downtown statue was stolen for the second time in two years earlier this summer.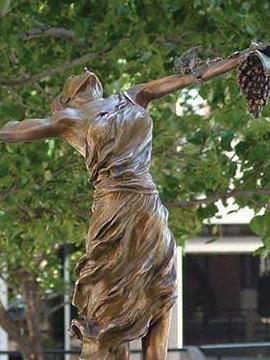 The "Goddess of the Grapes," a piece of Sculpt Siouxland's permanent collection that sits in the 500 block of Fourth Street, was taken around the end of June, according to an August 9 post on the Sioux City Police Department's Facebook page.
Police said Sculpt Siouxland waited to make a report, hoping the statue would turn up like it did when it was stolen in September 2015 and turned up a few days later sitting on a bench near the entrance of the Sioux City Art Center.
The statue was made by Minnesotan artist Deb Zeller and is owned by Sculpt Siouxland. Sioux City Art Center curator Todd Behrens told the Journal that while the value is hard to pinpoint, it lies between $3,000 and $5,000.
Behrens said while some of the downtown sculptures have been vandalized in the past, he can't remember another being stolen. He said the "Goddess of the Grapes" may have been targeted because of its small size and the weakness of its attachment to its base.
It has yet to be found. If you have it, please return it. 
6. Batty about fireworks
According to a press release in July, the Storm Lake Police Department was called to the 400 block of Superior Street in reference to a person threatening people with a baseball bat. Upon arrival, witnesses alleged Aaron Cowles, 53, exited his home armed with a baseball bat and threatened to assault his neighbors if they did not stop shooting off fireworks.
While officers were filing the report, they alleged Cowles returned to the scene with the bat in hand. He was taken into custody and charged with displaying a weapon, third-degree harassment, disorderly conduct and public intoxication.
He was booked in the Woodbury County Jail on a $2,000 bond. No injuries were reported, the release said.
5. Tough luck for resourceful crook
A Sioux City man faced several felony charges in late January after police said he stole a skid loader to extricate a stolen pickup that he had stuck on a railway.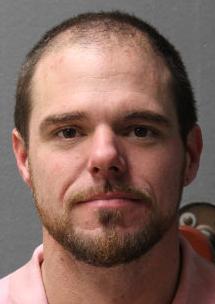 Nicolas Shannon Penny, 36, was arrested on charges of second-degree theft, third-degree burglary, fifth-degree theft and criminal mischief. Trains on the Burlington Northern Santa Fe railway were shut down for a time when police said Penny drove a stolen pickup onto the tracks on the city's north side.
According to a court affidavit, Penny was driving a stolen pickup at about 7:20 a.m. Thursday and encountered a train where a street crossed the railway.
Police said he drove about 50 yards north to bypass several train cars. Penny attempted to cross the railway at a place with no street and became high-centered and stuck on the tracks, causing BNSF to stop trains.
Penny was located near the Sooland Bobcat business, at 3109 N. Highway 75. Police said he entered the secured business lot, used his own personal Bobcat key to start a Bobcat S750, and left the lot by driving through a fence. Damage to the fence was estimated at $1,500.
Police also said he damaged the hatch door of the Bobcat unit by lifting the bucket while the door was open. That damage was also estimated at $1,500.
Penny was held in Woodbury County Jail on $20,000 bond.
4. Broken hearts and broken bumpers

It was a crime that would make a great Taylor Swift song. 
Police said a Storm Lake man whose relationship recently ended drove into his ex-girlfriend's car.
According to a press release, police were called to the Malarky's Night Club parking lot for a hit-and-run at 9:30 p.m. July 10.
Upon arrival, a female party alleged she had recently broke up with her boyfriend -- Skyler Foley, 23 --and stated that he became upset in his vehicle and reportedly drove into the rear passenger side of her car. He then fled the area but was located a short time later.
Following an investigation, Foley has been charged with fourth-degree criminal mischief and reckless driving. He was booked into the Buena Vista County Jail on a $1,000 bond.
3. Thief cashes in on an ATM ... an entire ATM 
Woodbury County authorities earlier this year sought a man who somehow unbolted an ATM and stole it from a Danbury bank in late February.
Woodbury County Sheriff's Deputy A.J. Fundermann said a security camera showed a white male take the machine from the entryway of Valley Bank & Trust at about 1 a.m.
The unknown man unbolted the machine, tipped it over onto a small cart and wheeled it outside through the door. An estimated $1,400 in cash was in the machine.
2. Sign thief thwarted
A Cherokee County man was arrested on a felony theft charge after officials said he took more than a dozen county road signs earlier this spring.
The Cherokee County Sheriff's Office reported the April 20 arrest of Dillon Mugge, 23, of Cleghorn, Iowa. The sheriff's press release said Mugge had 14 stolen street signs in his possession, 10 of which were from Cherokee County.
Mugge turned himself in without incident after an arrest warrant was issued. He was cited for second-degree theft.
1. Dead decks daughter's car bandit 
Take note: It's probably best not to mess with this dad.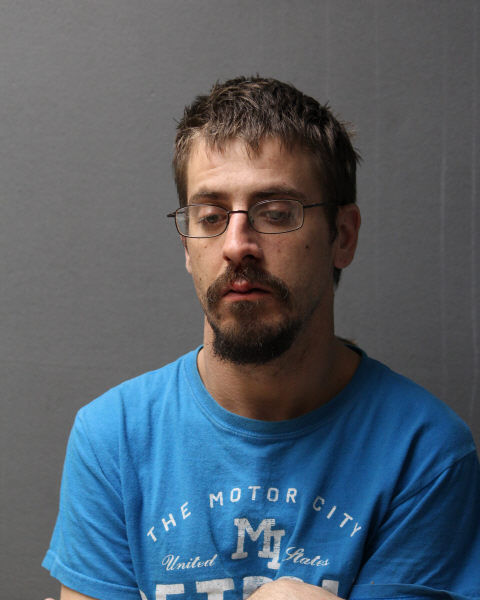 Steven Allen Mach was trying to sell a stolen vehicle for $2,000 and was letting someone test drive it, when the father of the woman Mach had stolen it from saw them driving at the intersection 14th and Pierce streets. He promptly followed it to the parking lot of Walgreens, 100 Pierce St.
The dad then pinned Mach to the ground until police came, court documents said.
Mach, 30, identified as a transient, faced a handful of charges, because police said he stole another car, too.
To keep up with all the strange crime activity in Siouxland, follow our crime coverage @SUX911 on Twitter or pick up The Weekender, our weekly alternative newspaper, to read our regular "Siouxland Strange" column.