SIOUX CITY -- Friday is National Day of Unplugging, which has been set for a few years as a reminder to people of the benefits of pulling back from technology use and being free from social media.
Organizers says the unplugging day is "an outgrowth of The Sabbath Manifesto, an adaption of our ancestors' ritual of carving out one day per week to unwind, unplug, relax, reflect, get outdoors and connect with loved ones."
The thought is that people who are texting, scrolling through notifications and such in the presence of others are sidetracked and not fully engaged.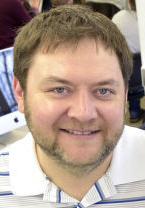 Morningside College Professor Dean Stevens has said, "In this modern world, it seems almost impossible to put down the screen.
With that in mind, here are some tips to legitimately unplug for the day, where people can stay off Facebook, text messaging and emails.
You have free articles remaining.
(1) Put all smart phones, iPads and other devices completely away, in a drawer or some place out of sight. To make the day go successfully, get rid of any temptations.
(2) Let other people know ahead of time that you're undertaking the unplugging and won't be available. Expect some people to laugh. Others may commend the step, knowing there is so much to be gained by giving people full attention.
(3) Have a plan for the day. You are not going to be using technology, which is a change from the norm adults have had for years and which is something some young people have never known.
So, set up some ideas for how to replace that time. There is nothing wrong with being productive, such as handling some household tasks (spring cleaning, anyone?) that have been put off too long.
(4) Enjoy the day and try not to think about what you may be missing online. Focus on the fun, including going outdoors as winter recedes.
Make plans with friends for chunks of the day. Go old school and play board games.
Take a day trip or go to a movie or museum or out for a special meal or decadent treat. Cook favorite recipes. You may find you enjoy what it is like to eat again without technological interruptions.