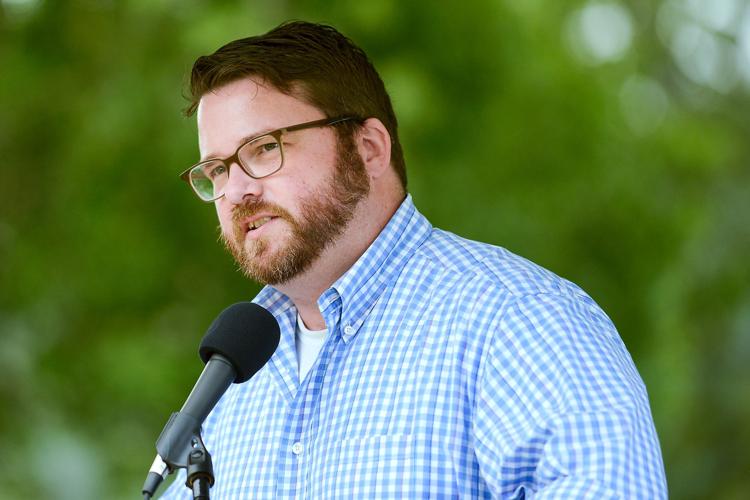 SIOUX CITY -- State party chairman Troy Price will discuss the 2018 election landscape in a Woodbury County Democratic Party event Tuesday night.
The event, which runs from 5:30 to 7:30 p.m. at 310 Virginia St., also will feature Jason Kander, a former Democratic U.S. Senate candidate from Missouri. Kander, now with the Let America Vote organization, heads an office in Iowa for the group that is pushing for the election of voting rights advocates.
Iowa Democrats are trying to rebound after consecutive poor election results in 2014 and 2016. The Tuesday meeting is called a Back To Blue event, since Democrats are aiming to turn Iowa from red to blue.
In his last stop in the Sioux City metro in November, Price said it is time for Democrats to stop licking 2016 wounds.
Price said a lesson from the election was the so-called coordinated campaign, where candidates tap the state party for help, "has not been working, it has been too top down." This election cycle, he said, state officials are doing more listening to grassroots Democrats, and will aim to rebuild the party in each of the 99 county organizations.
Price has been state chairman since July, after replacing Derek Eadon, who was elected in January 2017 but was forced to step aside due to health reasons.