Former Nebraska Gov. Charles Thone, Hartington native, dies at 94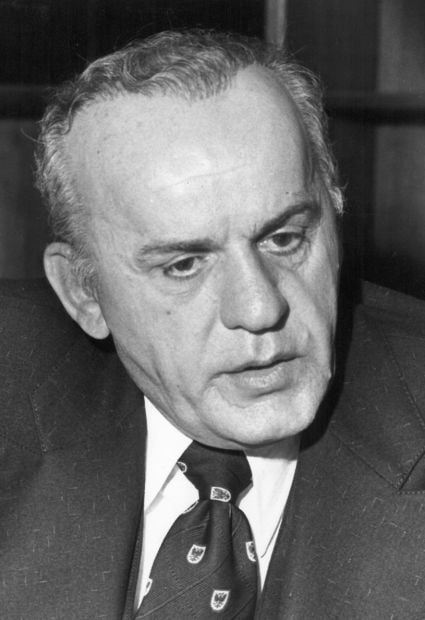 Charley Thone, the former governor and congressman who might best personify the quintessential Nebraska political story, died Wednesday at the age of 94.
Thone grew up on a farm near Hartington, graduated from the University of Nebraska and worked his way up the Republican ladder to win a seat in the U.S. House of Representatives in 1970.
After four terms in the House, where he represented Nebraska's 1st District and his hometown of Lincoln, Thone was elected as Nebraska's 34th governor in 1978. He lost his bid for re-election four years later to Bob Kerrey, who was about to write his own remarkable political story.
In the aftermath of that difficult political defeat, Thone embraced private life, relishing in his new-found freedom outside the arena and away from the public spotlight.
Thone practiced law in Lincoln, engaged in the life of his community and, although he never strayed from his core conservative beliefs, shed most of his partisan armor.
In a 2010 interview, Thone expressed deep concern about the nature of today's partisan divide with words that resonate even more today.
"Good policy sometimes is fashioned with compromise by listening to the other side," he said. "You need to have your core principles, but give and take sometimes is good. Today, the lack of civility is dramatic."