PIERSON, Iowa -- Karl Bahrke, of Alton, Iowa, has played golf for 91 straight months at the Pierson Golf Association's 9-hole sand-greens layout in Pierson, his hometown. With the New Year unfolding and temperatures sinking to single digits, Bahrke told me his 92nd straight golf date there would have to wait.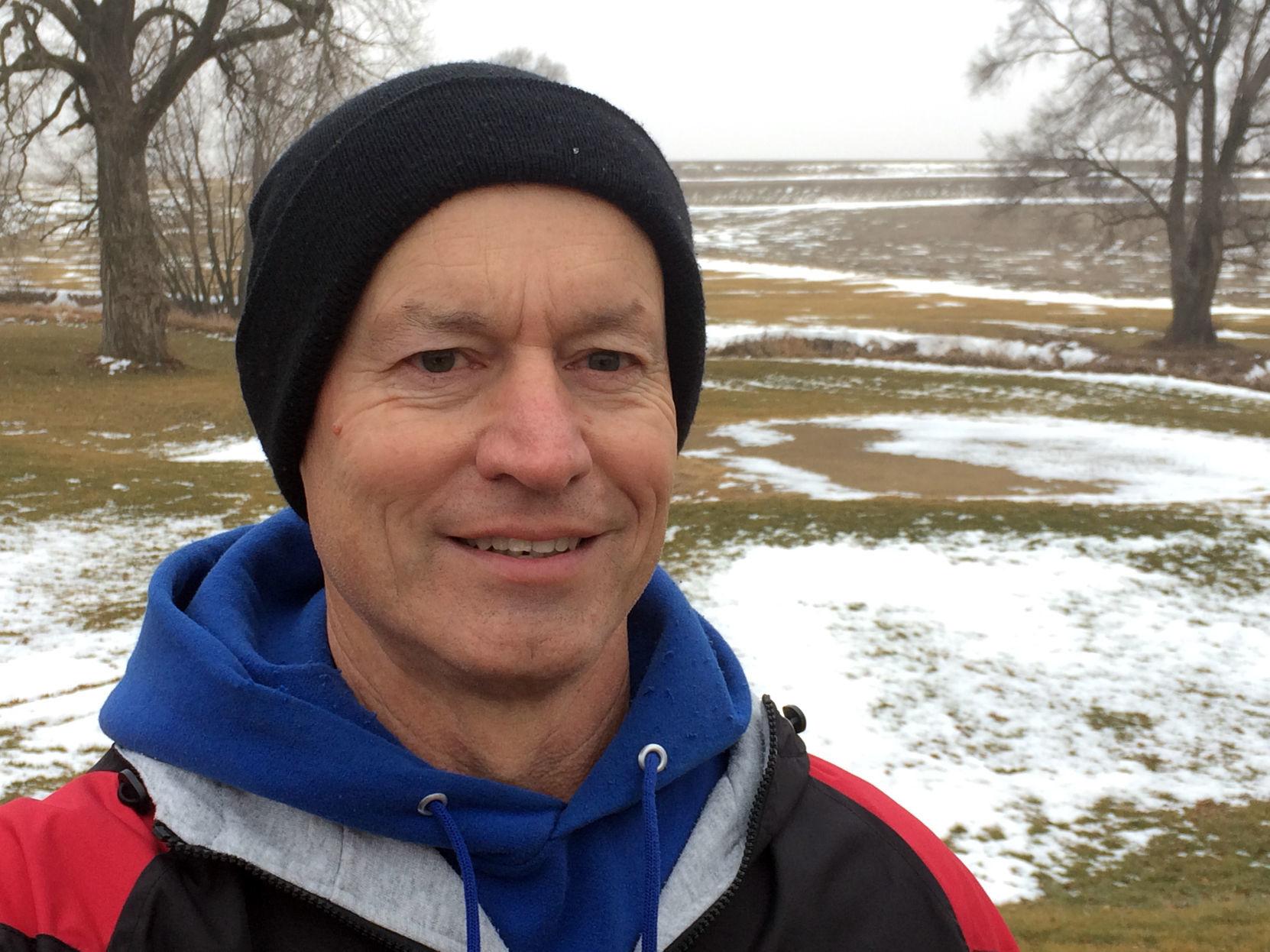 Maybe until this weekend as temperatures rise past 40.
Before looking ahead, I glance over my shoulder, picturing the adventurous Bahrke and others I was privileged to cover in 2018. Here's a few of the highs and heartbreaks you gave me the chance to witness.
Temps soared near 90 on July 4 as I walked the entire Star Spangled Spectacular parade route back home in Storm Lake, Iowa. My intent was to cover Pulitzer Prize winner Art Cullen, editor of The Storm Lake Times, as he served as grand marshal for a parade seen by an estimated 10,000-plus. What fun!
Better yet? Catching up, if only briefly, with Khamlo Khounlo as he sat on the front deck of his home near the parade's finish line on Hudson Street. Khounlo, whom I featured as The (Storm Lake) Times' Man of the Year nearly three decades ago, flashed a wide grin, eyes sparkling as we shook hands.
Khounlo was among the first in this recent wave of immigrants to make Storm Lake his home, having settled in the Buena Vista County seat as then-Gov. Robert D. Ray, who died July 8, 2018, offered Iowa as a home for those displaced by war in Southeast Asia. This state's greatest humanitarian effort in my lifetime, if not a century, resonates daily in Iowans like Khamlo Khounlo.
Moments after leaving the Khounlo home I stumbled into the path of Ashland, Oregon, residents George Kramer and his wife, Joyce Van Anne, a couple that detoured into Storm Lake that morning, putting a kink into their Sioux City-to-Mason City drive. They were stunned in a good way to find the lakeshore teeming with people of all ages and races, a pair of travelers hailing their fortune in finding America's melting pot on Independence Day.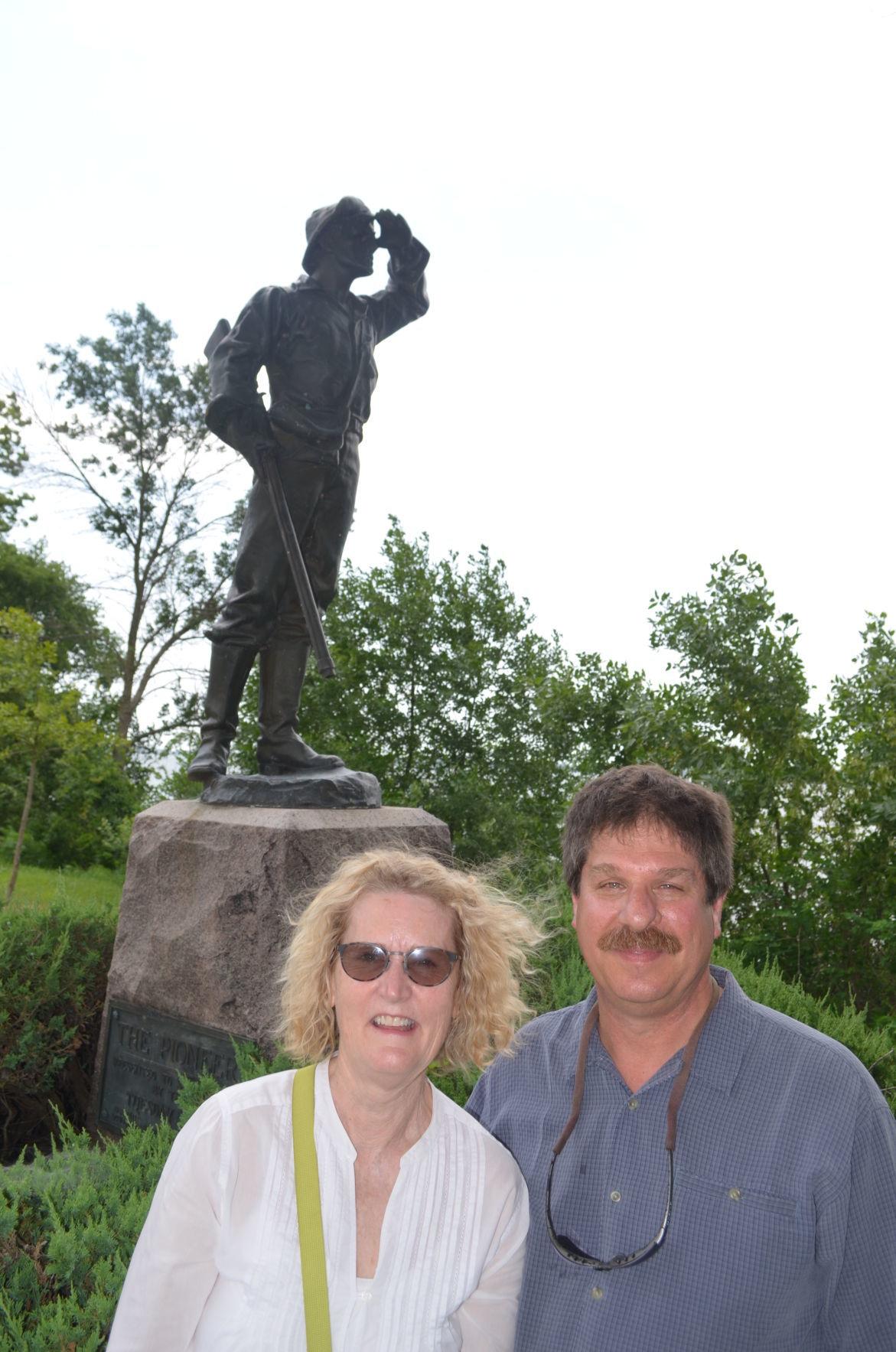 Kramer had piloted the restoration of Ashland's "Pioneer Mike" statue, a brother to the "Pioneer" statue that graces Storm Lake's north shore and peers west out onto the lake. We walked and talked, covering 10 blocks until reaching the statue that connected this couple to the Buena Vista County seat.
They offered a powerful quote, allowing me to view the celebration from their vantage point: "Ashland has an old-fashioned Fourth of July parade like this, but it's limited to the business district," said Van Anne, whose family has roots in Rock Rapids, Iowa. "We don't venture into the residential areas like this. The food spread on your lawns is wonderful! That's the way to celebrate the Fourth of July!"
A celebration of a different kind unfolded in September as I covered a traditional homecoming football game that took place on a nontraditional Monday night. It happened when the Pioneers of Okoboji High School postponed their football game following the tragic death of a cheerleader for the opponent from MMCRU High School in Marcus, Iowa.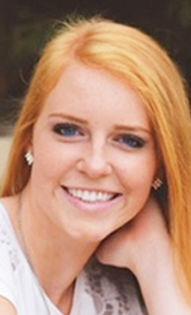 Natalee Henke, a popular Royals senior, died that week, the result of a blood clot in her lungs. Students across Siouxland responded by sending care packages to students at MMCRU, helping them to deal with the loss of an all-conference softball player who spent the early autumn revving up Royals' football fans.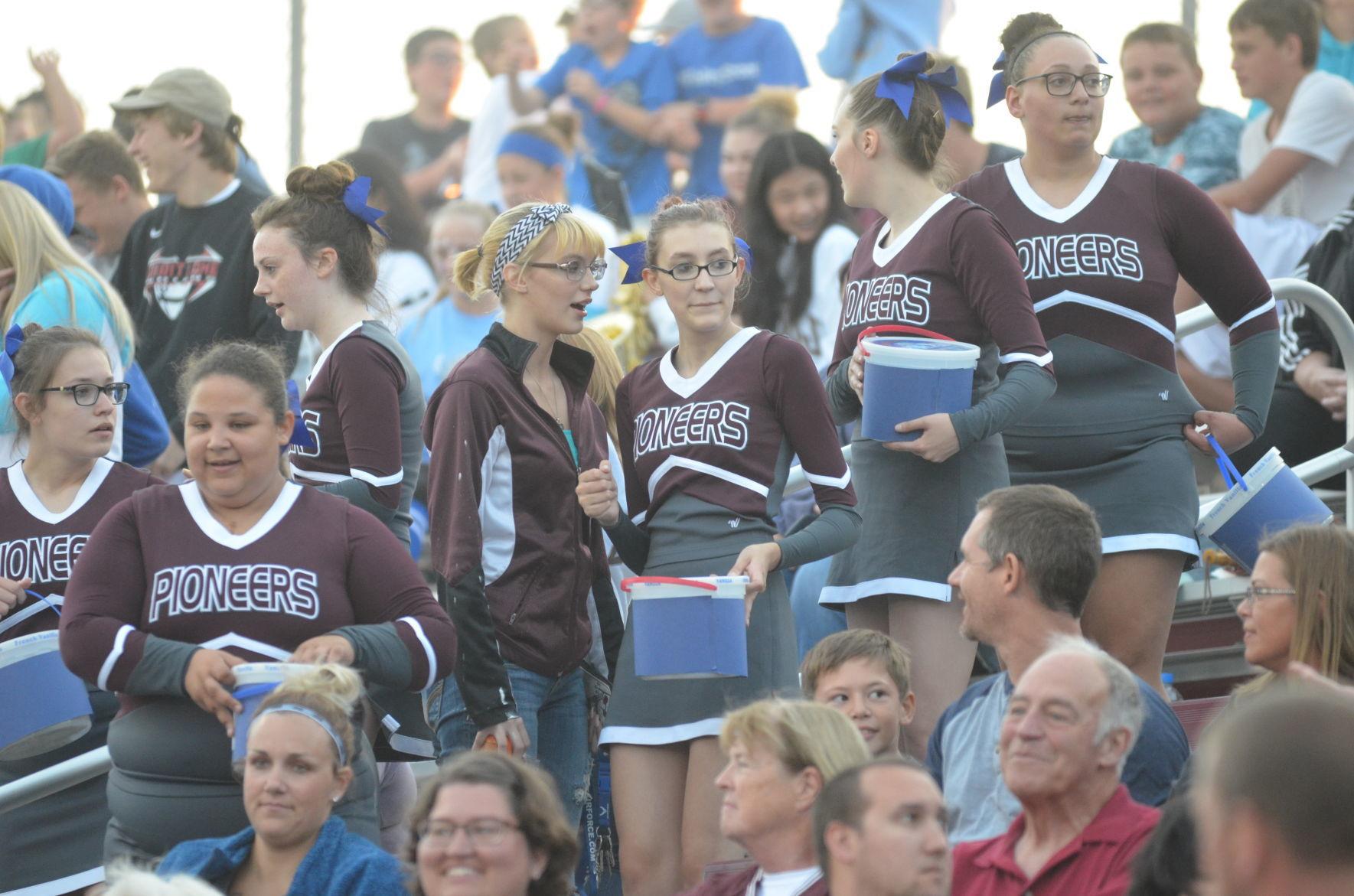 Students at Okoboji High in Milford, Iowa, took the additional step -- a remarkable one, really -- in postponing their homecoming football contest with the Royals as the student body at MMCRU observed the visitation and funeral service for Henke that Friday and Saturday. The game took place on Monday, one highlighted when Pioneer cheerleaders passed buckets through the home bleachers to collect funds for a scholarship to be established at MMCRU in Henke's name. A total of $2,202 was raised in that gesture alone.
Courtney Miller, a Royals cheerleader who looked forward to sharing her senior year on the softball diamond with Henke, lauded the Pioneers, saying, "We know it was their (Okoboji) homecoming and we're beyond grateful what they've done for us, considering the circumstances."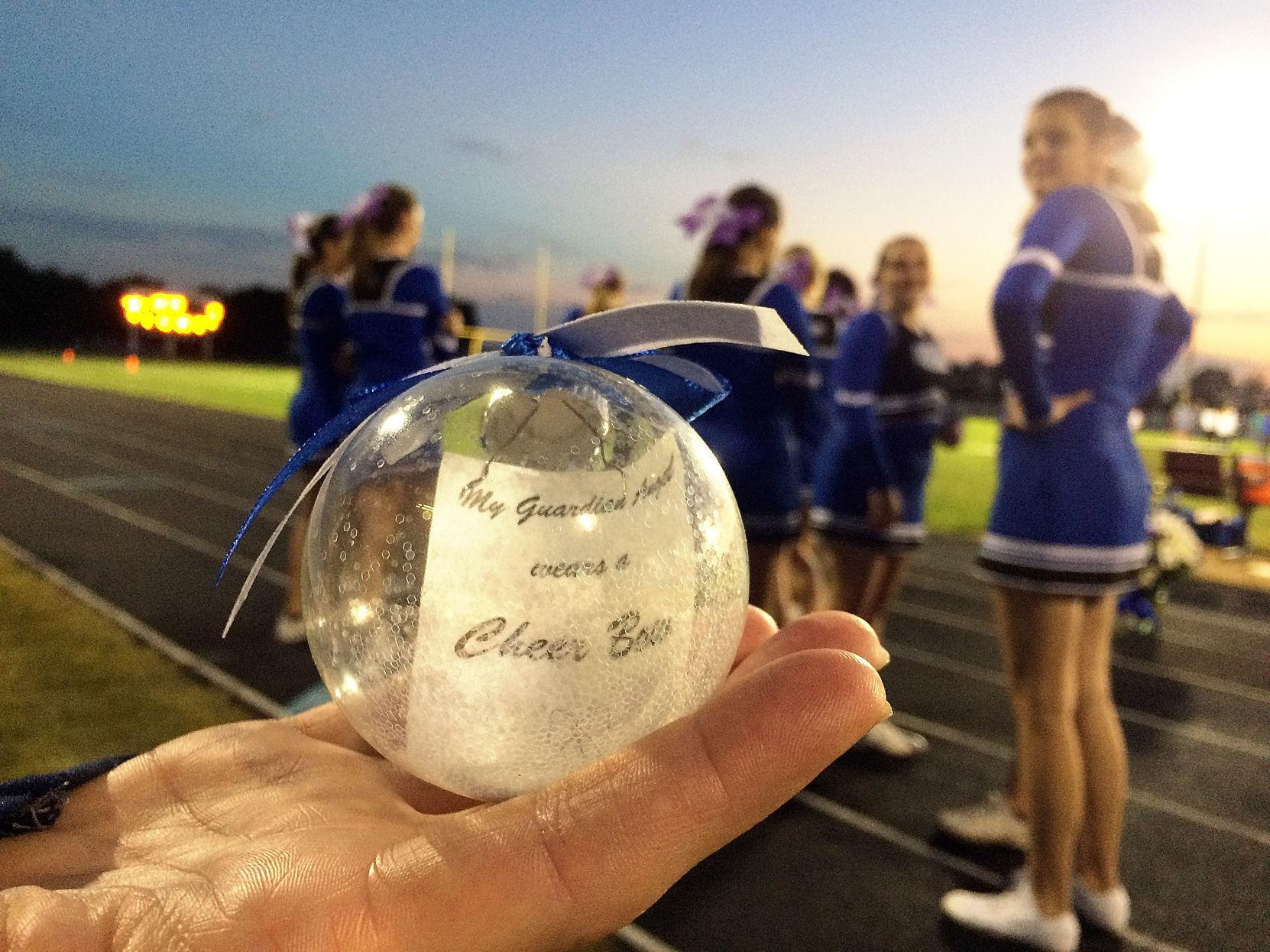 Miller went on to add, "I feel Natalee's presence here. She is with us at each practice and game. She'd want us to be playing, to be cheering our hearts out, working to the fullest of our abilities."
There were others we lost in 2018, those who also made Siouxland that much warmer.
In August, I offered a eulogy at the funeral of cattleman Glenn Gregg at Hawarden, Iowa, sharing how he and I became pals as we split bleacher seats at West Sioux football, basketball and baseball games over the past eight years.
The World War II veteran shared the story of his leg amputation when we met. I liked Glenn and his wife, LaVonne, immediately. Glenn lost his leg late in life, an occurrence that eventually was traced back to wounds he received while being shot by a German soldier in Germany in November 1944.
Glenn was a pillar in his community and Sioux County, a leader in livestock circles who shared his energy and expertise with U.S. Presidents.
Glenn Gregg was buried with military honors, smiles and sadness in August, two weeks following the funeral of World War II pilot Paul Gambaiana, whom I'd met and written about a few years ago as he shared with me details of his experiences as a Prisoner of War.
Like the Greggs, I came to enjoy Hawarden's Paul and Dixie Gambaiana immediately as their commitment to education (my mom taught, like Paul) and their large family (I'm one of eight children, the Gambaianas raised eight kids) mirrored in many ways my upbringing in a large old home served by two loving parents and a single-car garage, detached.
Paul Gambaiana survived imprisonment and lived, though he didn't live to tell about it. He only shared his war-time experiences as his children became adults and began to stitch together pieces of their father's service. I'm ever grateful they did and allowed me to share his remarkable journey with a larger audience.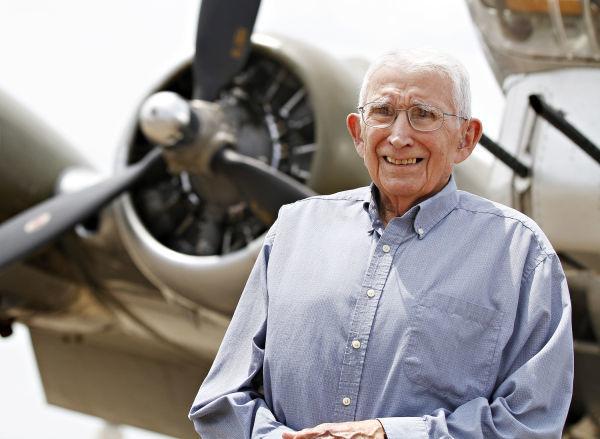 When Paul was buried on that breezy August morning at Eden Cemetery near Hudson, South Dakota,, a solitary plane dissected blue skies above, not the military fly-over the family was told couldn't happen in this instance. There were tears, giggles and smiles as the family noticed the plane, prompting the Rev. Barb Joy of Hawarden United Methodist Church to drape an arm around Dixie, while saying, "I guess that's the best we could do for a fly-over."
I will never forget that little plane silently crossing the sky. I won't forget the Greggs and the incredible act of selflessness shown by children in Okoboji and Milford. My life is richer for having shared my front-row seat.
I'll keep my eyes, ears and notebook open for you, in search of our next adventure, whether it's an all-seasons golfer, an immigrant finding his way, or a visitor seeking that Siouxland warmth we're inclined to show.