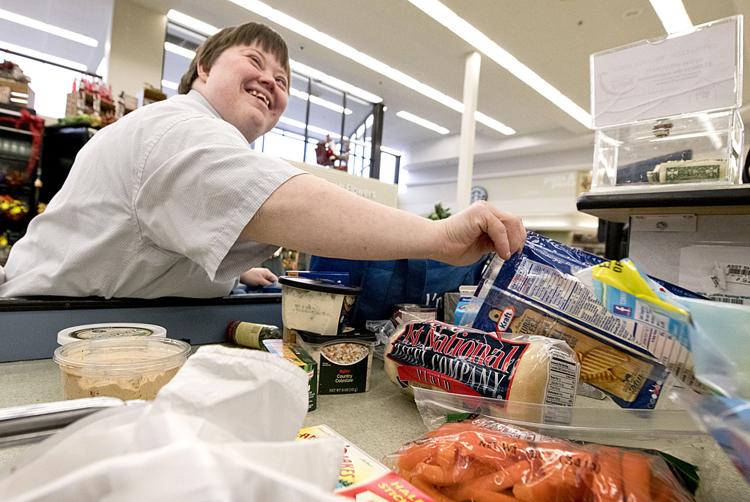 SIOUX CITY | Sara Geary likes her job at Hy-Vee, sacking groceries and organizing shopping carts around the business.
Geary has worked at Hy-Vee for a year and a half, and is quite pleased with her work.
"I really like it here, so much. These are good people," she said.
Geary was boosted in getting the job by the community employment department of New Perspectives Inc. in Sioux City. NPI is one of many Woodbury County agencies that get money from the Sioux Rivers Regional Mental Health and Disability Services agency.
But how much money agencies receive for programs to help low-income and other people with mental health services is an open question for 2018. Woodbury County is making every effort to leave the Sioux Rivers group, which also includes Sioux and Plymouth counties, after a few years of disagreements that began sometime after the agency was created in July 2014.
Some mental health professionals and those served are worried about an impact on programs, if Woodbury County sets sail for another region, where finances and services may be reconfigured. One possibility is Rolling Hills Community Services Region, with members from Buena Vista, Sac, Calhoun, Carroll, Cherokee, Crawford and Ida counties.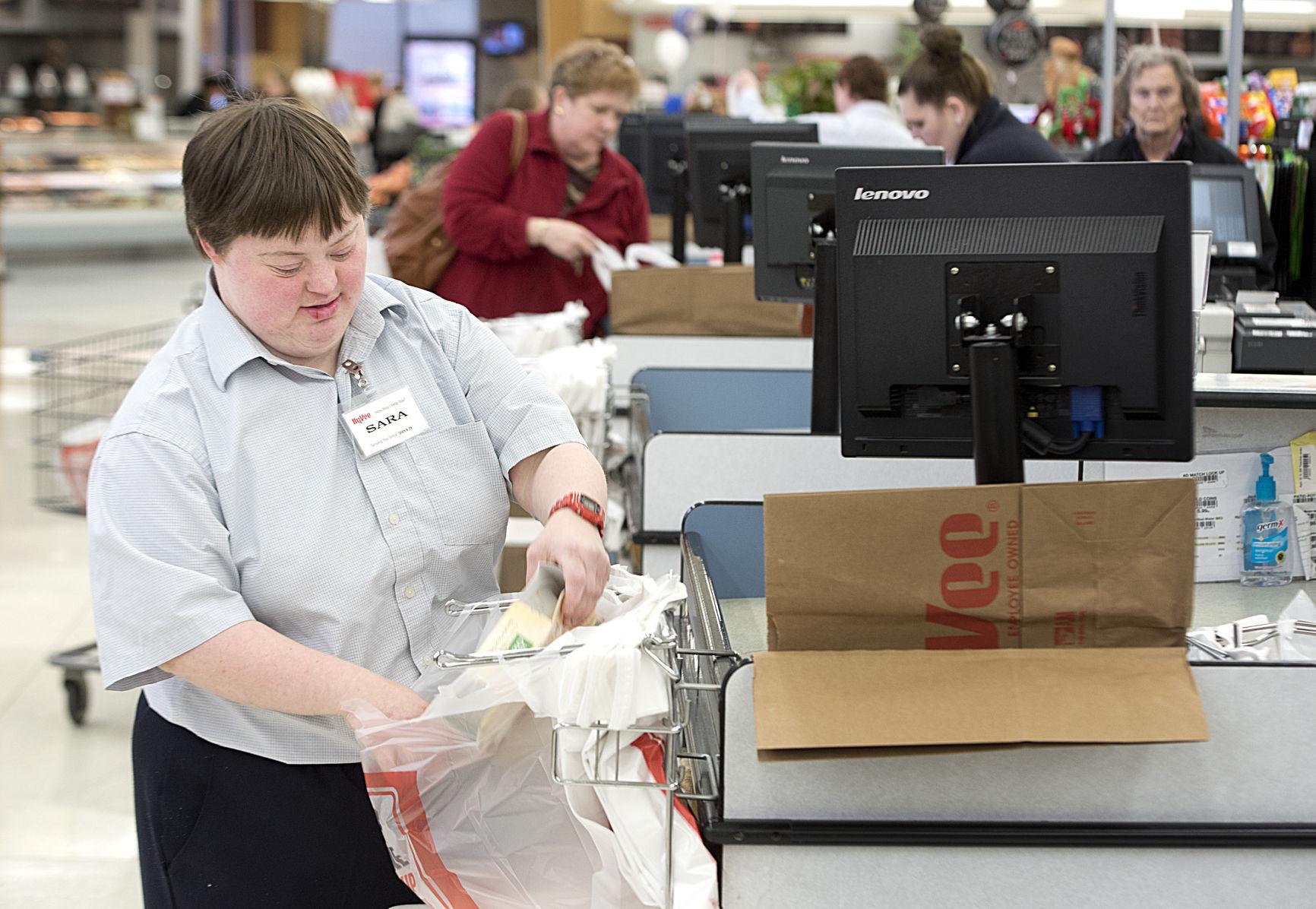 "My biggest concern is we are (possibly) going from a three-county region to a seven-county region.... The numbers of providers supported (region-wide) will increase exponentially, thus lowering the dollars available to Woodbury County," said Jolie Corder, director of New Perspectives Inc., which provides employment and community integration services for people with disabilities.
In a letter released Thursday, Douglas Harrold, president of the Siouxland Mental Health Center board of directors, cited his gripes with Sioux Rivers and endorsed a move to Rolling Hills.
"Recently, we attended the Rolling Hills Region meeting and were struck by the level of knowledge of their supervisors, the professionalism and warm welcome from their CEO Dawn Metzner, and even the level of transparency and good governance of their meeting minutes and discussions," Harrold wrote. "This is in contrast to what we have lamented in Sioux Rives region..."
Siouxland Mental Health is the largest provider of mental health services in Woodbury County.
The latest step in the Sioux Rivers story took place in a contentious meeting of the agency's governance board in Le Mars on Monday. That's when the push by Woodbury County elected officials (to not only leave the Sioux Rivers regional group, but also to disband the entire agency) resulted in two failed votes.
After the meeting, Woodbury County Supervisor Jeremy Taylor said a lawsuit will be filed against Sioux Rivers to allow the county to voluntarily exit the group. Taylor said there is no certain time for a lawsuit to proceed, but Woodbury County officials want to be out of the group by June 30, 2018, when the current fiscal year ends.
One victim of the disagreement Monday was a proposal for the Friendship House project of Siouxland Mental Health Center in Sioux City to move ahead with a $675,000 plan to buy a new building that reportedly would better serve people. The current spot is at 1101 Court St., and Friendship House for 36 years has been a place for mentally disabled people to get the social interaction they need.
Friendship House Manager Kathy Roberts noted the $675,000 expenditure was agreed to in April, but Sioux Rivers board members postponed action on the plan, given the uncertainty on the Sioux Rivers composition.
Chris Brogan described himself as a paranoid schizophrenic, and he is both a Friendship House member and a paid janitor there. Brogan said "everybody relies on somebody in life," so he's glad to use the facility. Brogan said the new unit being mulled for Friendship House is a good option.
"It is just a good cause," Brogan said.
Roberts said there is disparity in what services get approved in the various counties by the Sioux Rivers board.
"I can't say that I am for breaking up the region. I am saying there is discomfort in it," Roberts said.
3 COUNTIES SHARE ALMOST $6 MILLION
Sioux Rivers is directing $5.9 million in funds to agencies in the three counties in 2017-18. According to a financial summary, $4.3 million goes to Woodbury County, which is by far the biggest county in the group, and roughly $800,000 each go to agencies in Plymouth and Sioux counties.
Another statistic shows Woodbury County this year pays in 63 percent of revenues to Sioux Rivers, while entities in the county receive 73 percent of the funding.
Corder said NPI is one of three Woodbury County agencies that each receives $100,000 in community employment grants. She said NPI uses $90,000 of that for the employment training that helps direct 48 people to jobs in food service and retail jobs that pay above the hourly minimum wage.
"We would not be able to keep our Community Employment Department open without that grant," Corder said, summarizing the grant's importance in NPI's overall $1 million budget.
"We provide job coaching. Initially, we train them for the business."
Corder has attended many Sioux Rivers meetings since 2014 and she is mystified by the breakup process.
"The providers were not brought to the table for any discussions on leaving the region," she said. "The atmosphere has changed drastically over the last two years. As a provider of services, we have enjoyed our relationship and have benefited from being part of the Sioux Rivers region."
The state changed from a county-based to a regional method of delivering mental health services for low-income people in 2014.
Woodbury, Sioux and Plymouth counties formed the Sioux Rivers group in July 2014. Over the subsequent months, a rocky relationship developed, with other Woodbury County supervisors threatening to leave the group in August 2016.
Taylor authored the Oct. 3 Woodbury County resolution that said the region has "demonstrated an unwillingness to operate in a transparent and equitable manner to ensure that appropriate mental health and disability services are provided to the residents of Woodbury County."
Connie Barrett, a Woodbury County employee who works for Sioux Rivers, said a breakup of the three-county region could result in a negative impact on services that would last years.
"What is frustrating is we don't know what will happen," she said. "The services are the best I have seen since we became a region. I've done this for a long time."
For more than 20 years, Barrett has been an advocate for people with mental illness who have a court order to receive services.
"This is a population that sometimes is very needy. It is my concern that people are going to get lost...My heart breaks, because things we are working on are at a standstill," Barrett said.