MARCUS, Iowa -- Jerry Moser, one of the most ardent Chicago Bears and Iowa State fans around, couldn't get into his fields in 1985, due to the cold, wet weather, a winter that wouldn't let go.
"There were some guys from Marcus who, like me, couldn't get into the fields, so we went to the Sertoma Club banquet that spring," Moser said. "Mike Ditka, coach of the Chicago Bears, was the speaker."
Moser watched the speech. He then went home and, eventually, planted and harvested his corn. With the crop in the bin, he sat back as the Bears destroyed the New England Patriots, 46-10, in Super Bowl XX that January.
Across Northwest Iowa, farmers like Moser are looking up and down wondering how to bide their time until Old Man Winter relents, allowing planters to begin their roll over hill and dale.
"The joke is that some will start putting snow plows on the front of their planters, so at least they'd get something done," said Ryan Freese, an agronomist serving First Cooperative Association in Paullina, Iowa. "This is becoming a long spring."
It won't soon end, according to forecasters who predict portions of Siouxland may receive up to 12 inches of snow this weekend, four days after the April 11 planting date established by the Federal Crop Insurance program.
"April 11 is the typical start date," Freese said of corn planting plans. "We're two weeks behind."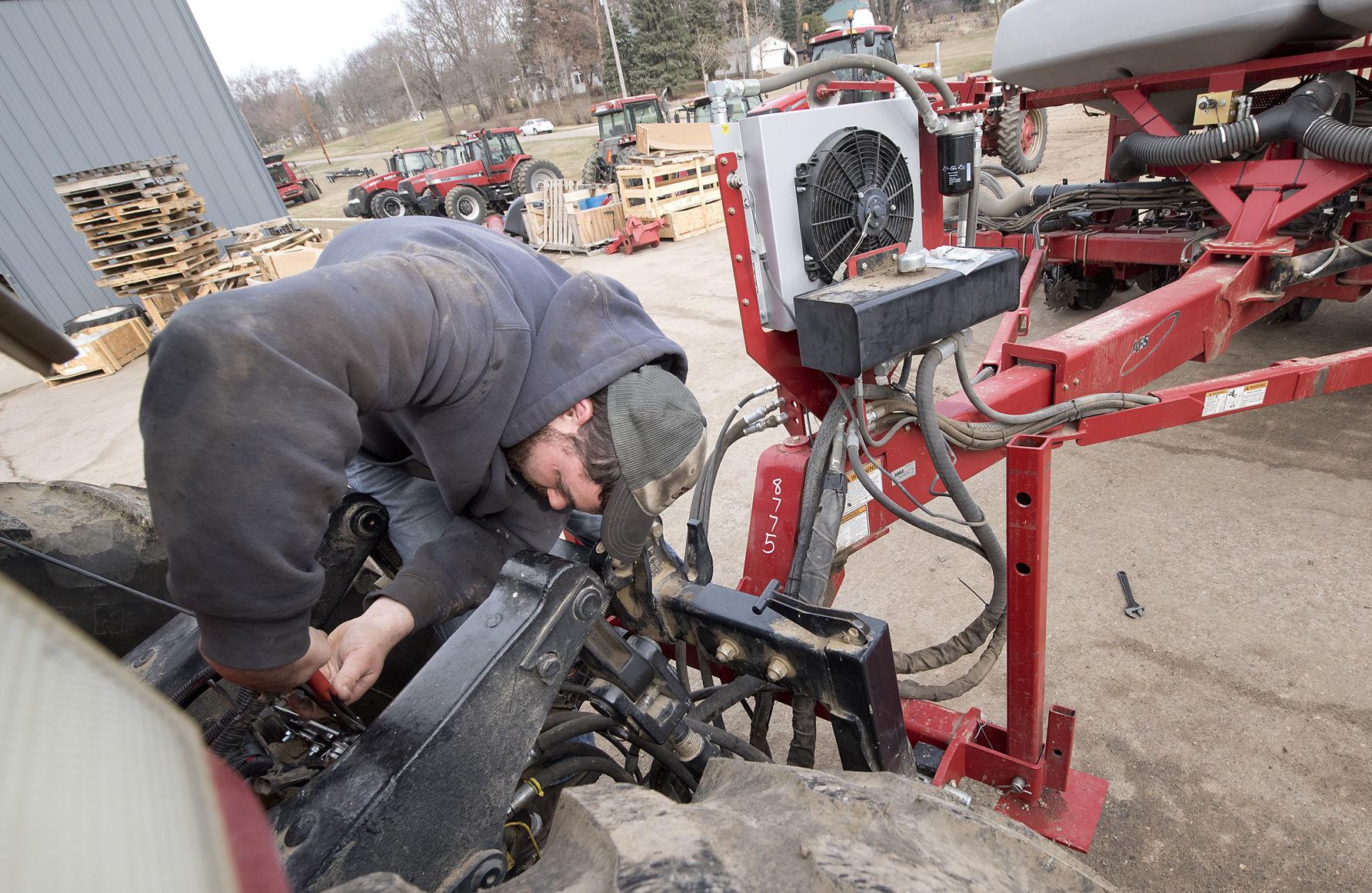 Soil temperatures around Paullina on Monday came to 34 degrees. Typically, those readings should approach 50 degrees by this time of year.
"If you get corn in early and you get cold or wet weather, you're taking a chance the seed will rot," said Moser, who noted that he waited until May 6-8 one year ago to plant the vast majority of his corn. Even without ample rain, he harvested a wonderful crop at 200 bushels per acre, mostly in the 16-17 percent range for moisture content.
So, even though snow and temperatures seem to be falling, the sky isn't, Henny Penny.
"For most producers, we're still in fine shape as it's really early," said Joel DeJong, field agronomist serving Iowa State University Extension. "But everyone wants spring, people are kind of jumpy."
With reason, of course. DeJong noted that soil temperatures across the North Central region in Iowa are the coldest they've been in 30 years. Soil temperatures in Northwest Iowa from four to 24 inches are in the low- to mid-30s. "We've had years where, on April 12, the soil temperature would be above 50," he said.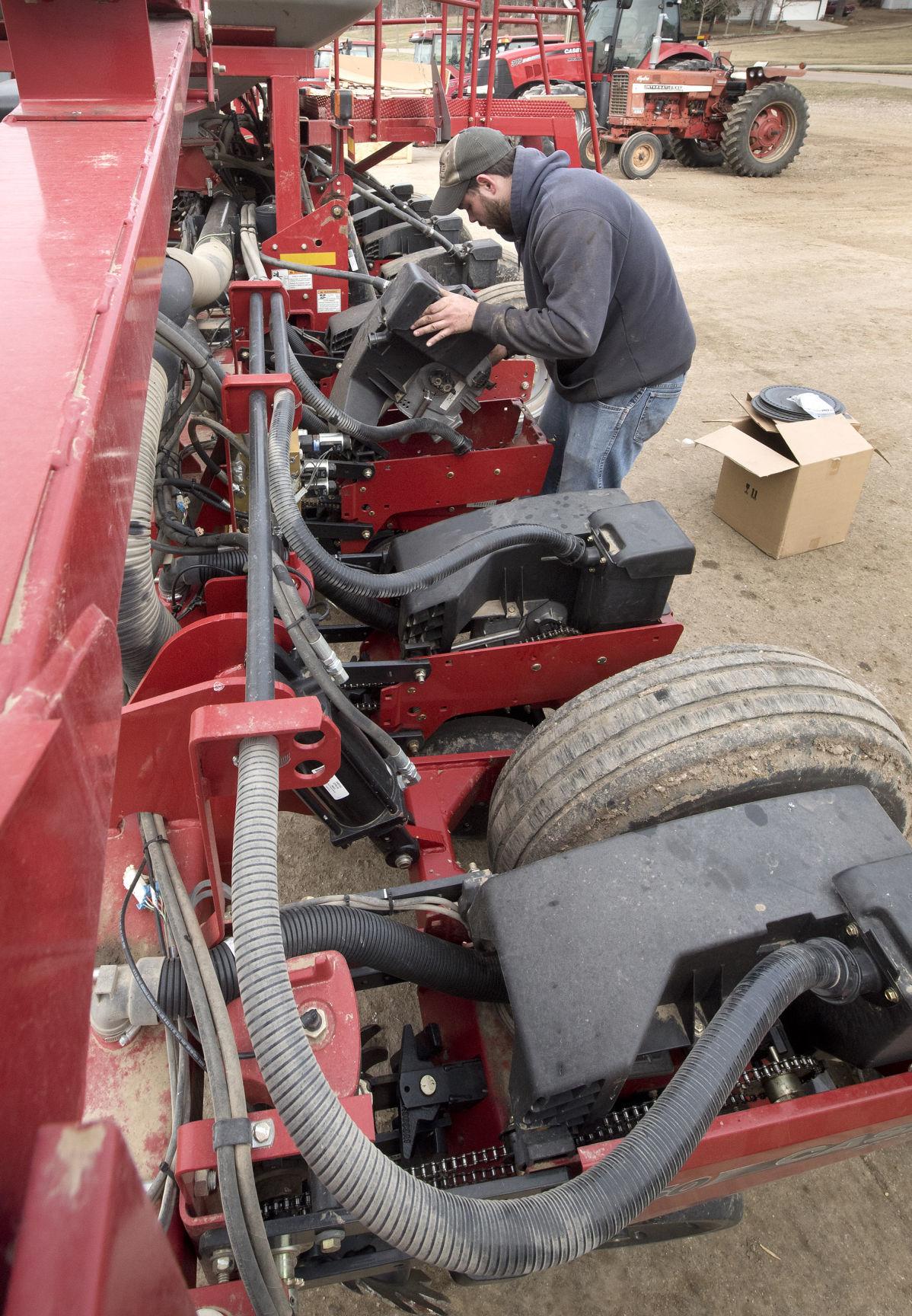 It might not improve next week as DeJong said forecast models predict highs in the mid-40s with lows at or below freezing. There's a chance of snow one week from today. DeJong sighed at the prospect, admitting, "I don't remember a spring like this."
That said, he retains his optimism. If the weather breaks and spring actually...well...springs then farmers will have until May 9 to plant corn and have enough of a season to get the crop to its full potential. Yield losses start to be seen for corn, historically, that's planted after that date, although losses aren't dramatic until one reaches beyond May 18.
"We still have a month to be timely yet for corn planting," DeJong said. "We could get a great window of opportunity and, if you give me five to seven days in a row, many producers can get it done in that time frame.
"It would be a very unique window if we didn't get that window," he said. "The weather will turn around and we'll probably go straight into summer."
Moser can't quite recall how it worked in 1985. He remembers the Bears, not his corn yields. This much he knows: He's not sitting around waiting for the sky to fall. On Wednesday, he worked to ready his corn planter. And, by gosh, on Tuesday he's driving to Sioux City to attend the Sertoma Club banquet, his first in 33 years. The Iowa State fan is anxious to hear the good word from ISU Athletic Director Jamie Pollard. And, after Pollard closes his remarks, the Marcus farmer will turn his attention to spring.
If history is a guide, maybe by the time Moser hauls his corn to the bin this fall, the keynote speaker's team will be tearing up the gridiron, a collection of Cyclones marching toward an NCAA football title.