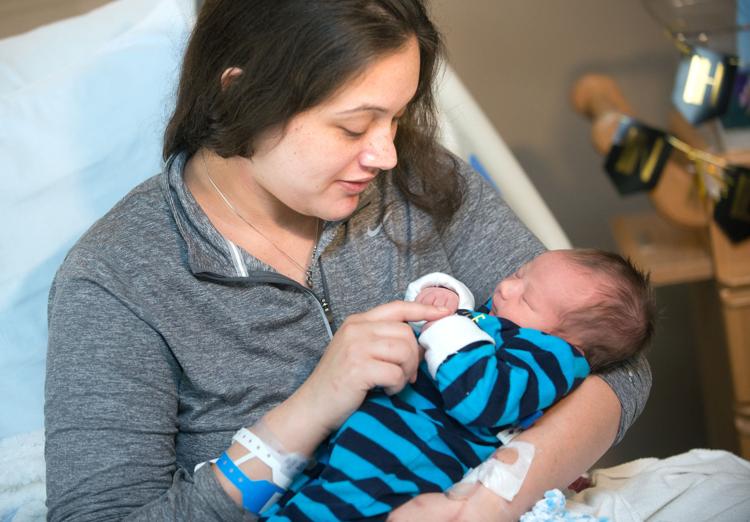 SIOUX CITY | Decked in blue-striped footie pajamas and a knit cap, Aderix Joseph Michael Alexander snuggled soundly in his father's arms as his parents recounted how he had arrived five days ahead of schedule to become Sioux City's first baby born in 2018. 
But his mother, Erin Parsley, said it wasn't a moment too soon. 
"We're happy he's finally here," she said. 
Parsley said she had been watching the seconds tick down to the new year when she realized that her son, who was expected to arrive Jan. 6, was on his way.
"As soon as the ball dropped is basically when I had to come in," she said. "I was surprised." 
She then hopped in a vehicle with her stepsister to head to Mercy Medical Center -- Sioux City. 
"He was sleeping," she laughed, nodding to the baby's father, Derick Alexander. 
Approximately seven hours later, at 7:06 a.m., the 7.8-pound Aderix was born. According to local hospitals, the baby was Sioux City's first of the year. He was delivered by Dr. Kathleen LaFavor.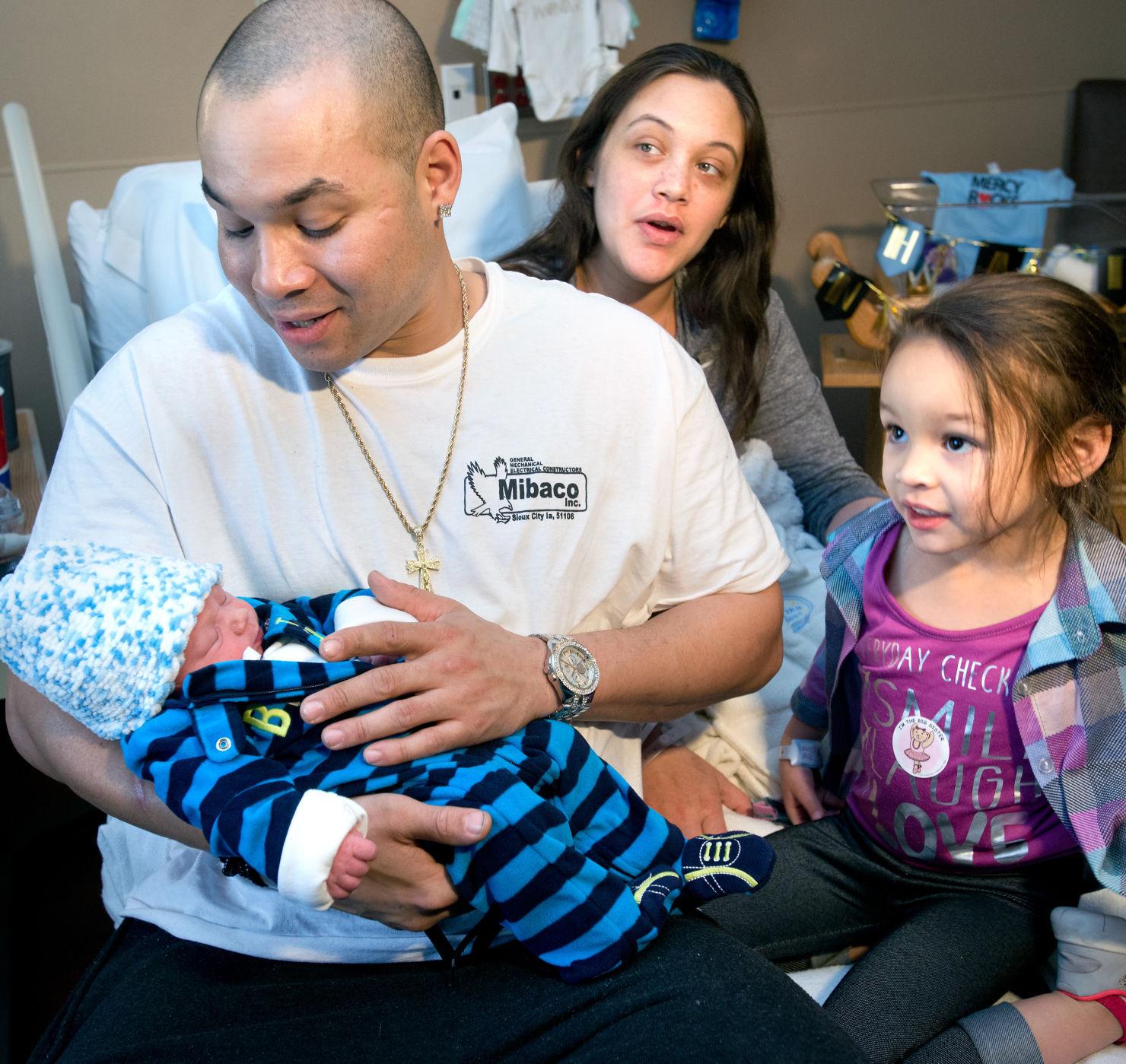 Aderix joins the rest of the Sioux City family's members with a birthday falling around the turn of the year. His father was born on Christmas Eve, his mother on Jan. 30, and his 4-year-old sister, Adaleyah, was born Jan. 7. 
"It's definitely a good way to start the year," Alexander said, cradling his son in his arms. "I just turned 30 on Christmas Eve, so to start my 30s with a New Year's baby kind of just puts a stamp on it."
Smiling, he added, "It just throws kind of another celebration into our hectic end of the year."
Nearby, Adaleyah, who turns 5 in under a week, leaned over to kiss her new little brother's face.
The couple said they chose the name Aderix as a nod to Derick's first name. Derick said they enjoy using family names and had previously incorporated his father's name, Dale, into their daughter Adaleyah's name. 
"We try to kind of keep some significance with the names, going in that direction," he said. 
The family's room sported a few gifts from the hospital, including a diaper display and gift basket given in honor of having the first baby of the year. 
The couple agreed this had been their most memorable New Year's yet.
"Most definitely," said Alexander.  
"I will never forget it," said Parsley.