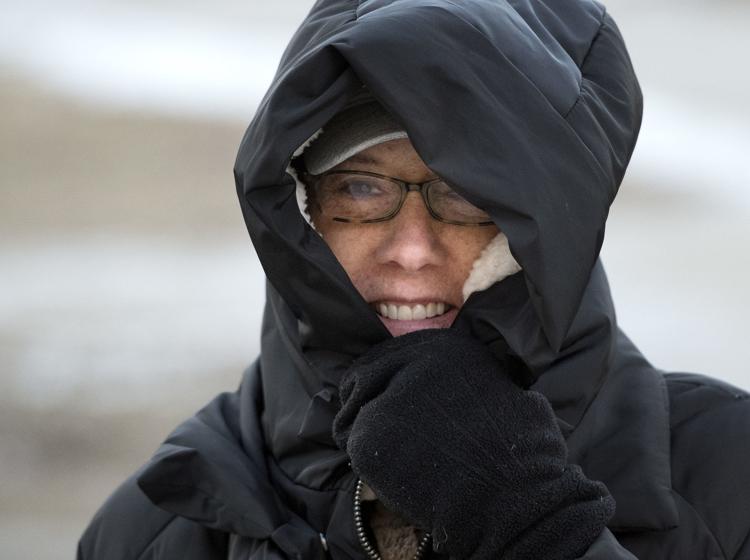 SIOUX CITY -- The bitter cold snap enveloping Siouxland Wednesday put the kibosh on a number of regularly scheduled services and activities, from classes to mail delivery to trash removal and even parking meter ticketing. 
But not everybody had the day off. Bruce Kalin, president of Kalins Indoor Comfort, said the Polar Vortex kept his staff extra busy, as the call volume jumped by about 50 percent over a typical January day.
"(The cold) definitely puts stress on units, especially if they happen to be a little older or perhaps they haven't had routine maintenance," Kalin said.
Sioux City recorded a low of 17 degrees below zero early Wednesday morning, with winds producing conditions that felt as low of minus 43 degrees. The cold snap fell just short of the record low for Jan. 30 of 23 degrees below set in 1918, said Tim Masters, a technician with the National Weather Service in Sioux City. 
Further to the north and east of Sioux City, it was even colder. Record lows for Jan. 30 were recorded in Spencer, 25 degrees below, and Cherokee, 23 degrees below. Cherokee's previous all-time mark of minus 21 degrees had stood since 1966, and Spencer's previous record of minus 22 degrees was set in 1994. 
In Spencer and other parts of the Iowa Great Lakes region recorded wind chills as low as 50 degrees below zero.
The frigid weather could be described as a Polar Vortex, in which cold air from the North Pole circulates down to our area, or an Arctic Cold Front, in which a "well-below-normal blast of air" moves through the area, Masters said.  
The life-threatening wind chills prompted K-12 schools, colleges and universities to call off classes both Tuesday and Wednesday. 
The U.S. Postal Service cancelled mail delivery throughout the tri-state region Wednesday, and the city of Sioux City postponed garbage collection for a day. The city also kept its parking attendants out of the bitter cold, allowing motorists who braved the conditions Wednesday to park for free at metered spaces.
Some members of the city street crew worked outdoors Wednesday but only to fill "great big" potholes, said Ed Pickens, Sioux City's streets division superintendent.
"Unless we have to pour concrete, we won't pour concrete," Pickens said of the weather conditions. 
City road crews that weren't outdoors performed safety training instead. 
Most construction projects also came to a halt Wednesday due to the cold. Ryan Bolinger, W.A. Klinger project manager for Bishop Heelan's new gymnasium, said the company doesn't want to endanger its workers in frigid  temperatures. 
"Safety's a pretty big thing for us," Bolinger said.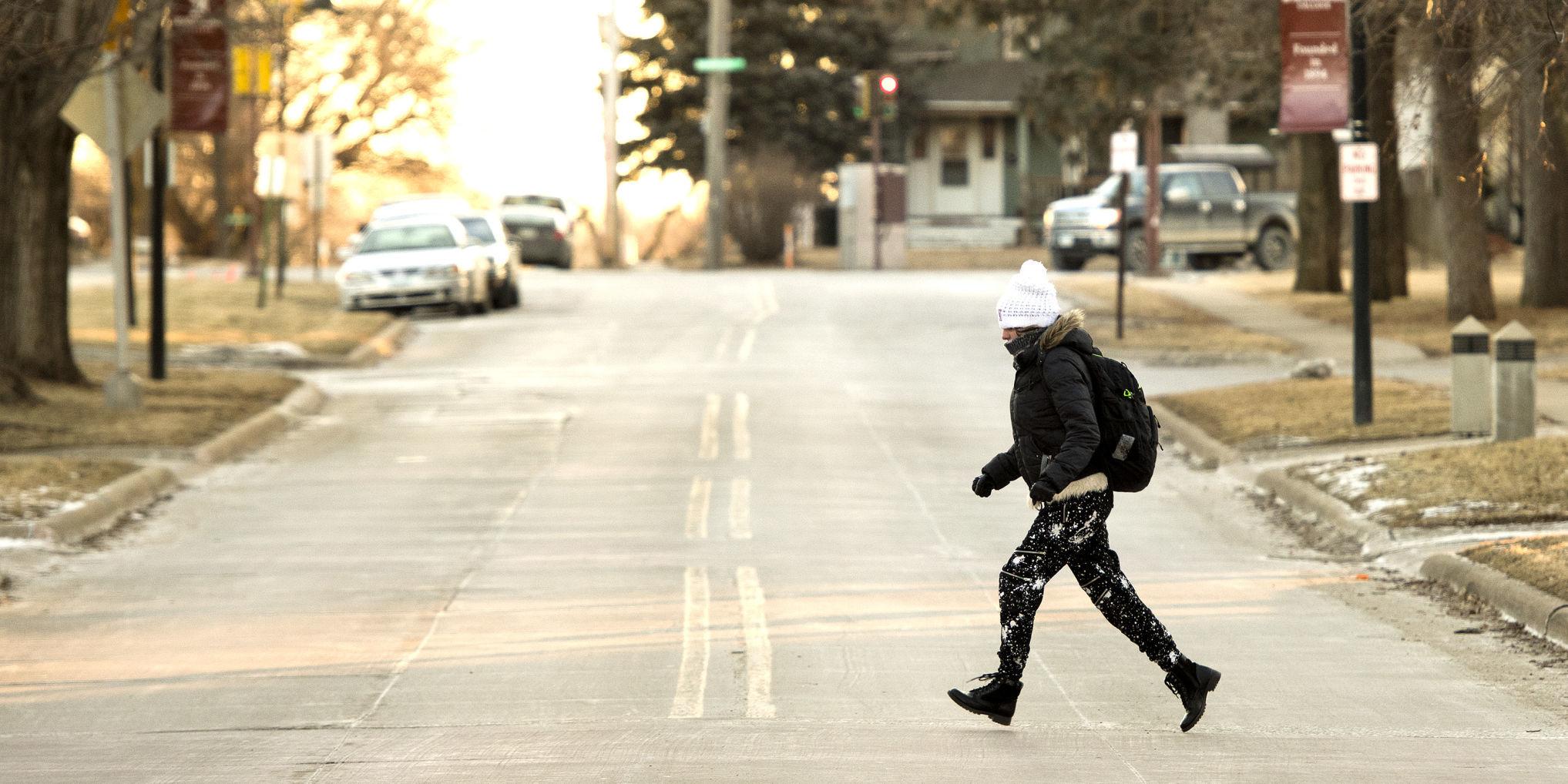 Auto repair shops and towing companies also saw an increase in calls for owners of vehicles that wouldn't start or stalled due to the extreme cold. Many local residents turned to taxis or ride-sharing services Uber or Lyft to get to work instead. 
Curt Brodsky, a service manager at Kalins, said the cold air can expose the shortcomings in furnaces that already weren't performing well. In milder temperatures, when homeowners aren't demanding as much of their units, it can be hard to tell that a furnace isn't working at its full potential. 
Once temperatures fall well below normal, a dirty furnace filter or a bad heat exchanger can become a big problem. 
"Probably one of the big things that we see with the furnaces when we get into the cold weather is furnaces that aren't up to maintenance standards," he said. A lot of furnace maintenance is better left to professionals, though he said most people can make sure there's at least a clean filter and that the exhaust pipe doesn't have ice buildup. 
Temps gradually warmed Wednesday afternoon, rising above zero to 3 degrees by 5 p.m. in Sioux City. 
A wind chill advisory remains in effect for the region through 9 a.m. Thursday, which calls for a high of 22 degrees in Sioux City. By the weekend, even warmer weather is anticipated, with a high of 38 degrees for Friday and a balmy -- by February standards -- 47 on Saturday. 
"It does not look like we're going to have another Arctic outbreak," Masters said, though he noted temperatures could cool again by next week.