GALLAGHER: Briar Cliff graduate grows, helps other victims in wake of sexual assault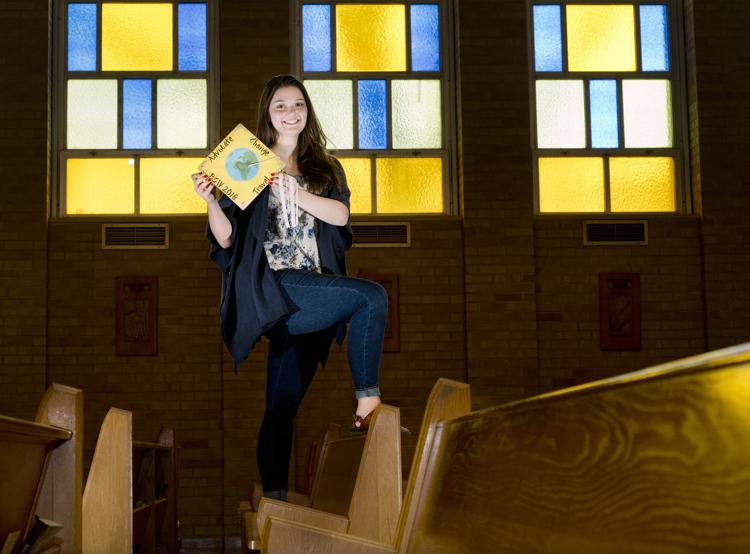 SIOUX CITY -- Marissa Messinger bounds into an interview on Thursday in the mood to sigh and high-five.
"I just got done with my last presentation," the Briar Cliff University senior says, referring to the last of her final exams.
The social work major, who will participate in the commencement ceremony at 10 a.m. Saturday in Briar Cliff's Newman Flanagan Center, describes using a dream board device for her presentation, which tackled a weighty topic for a senior in mid-May: "It was on bereavement and dying," she says.
The dream board illustrates the ways one's life can still move on, forging ahead with success, learning from and growing through the pain of tragedy, such as an accident, illness, or sexual assault.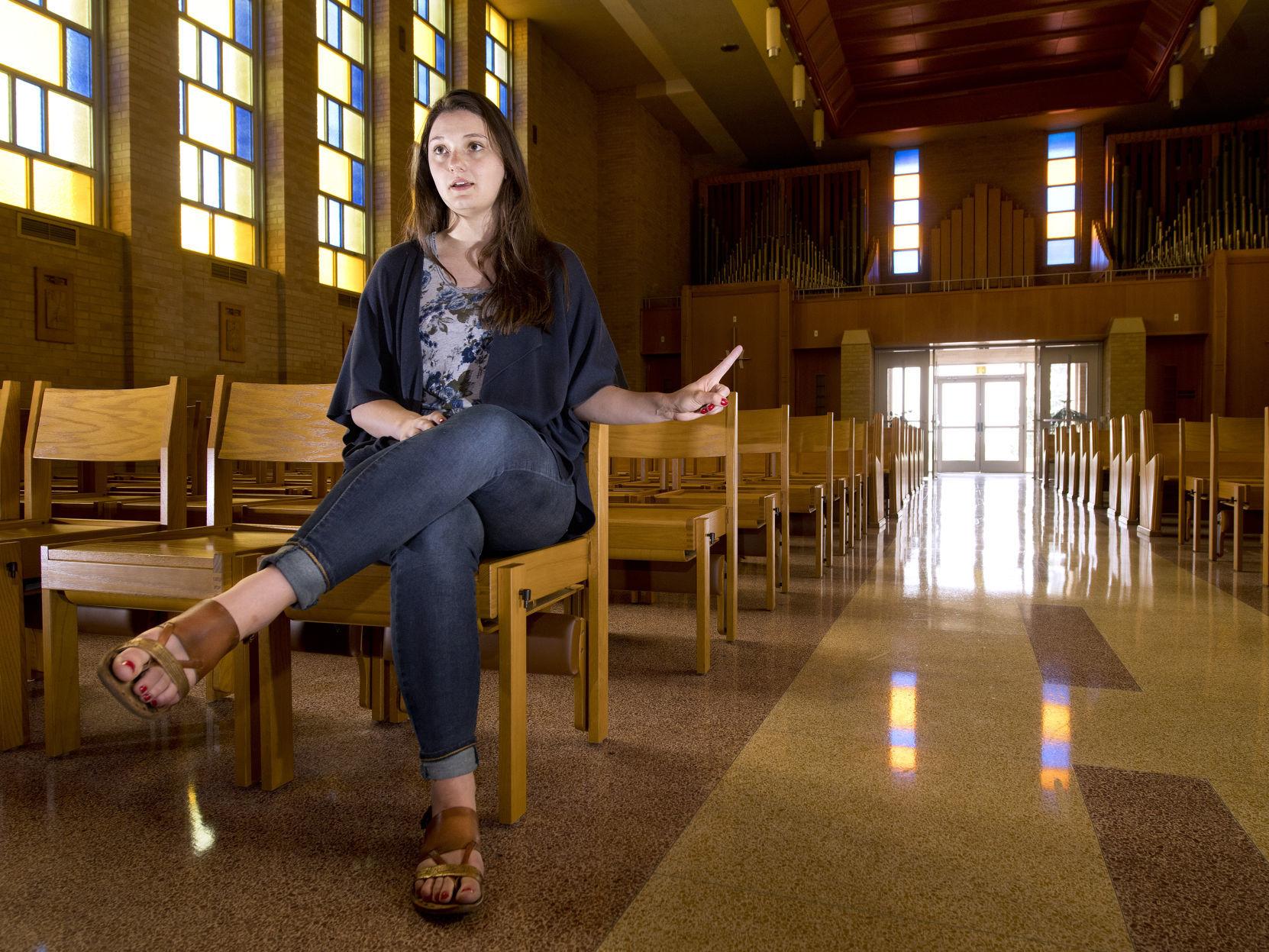 "I love using dream boards and visionary boards," she says. "There's something so heartwarming when you see dreams and accomplishments in front of you."
Messinger knows. The 22-year-old has been there and done that, to trot out a well-worn phrase. She's still there and still doing that, and has ambitious plans to do more.
Marissa Messinger, of Waukee, Iowa, came to Briar Cliff four years ago intent on becoming a nurse and practicing her trade across the world, specifically in Africa where she felt she could do the most good.
That plan changed, however, due to a variety of events, most specifically, Messinger says, because she was raped.
"My freshman year of college I was raped on campus and lost all ability to look at an anatomy textbook and view my body as something that was supposed to work and to heal me," she says. "And I was only able to read textbooks and see how my body was failing me."
Messinger left nursing and entered social work. Through her healing, she worked with a representative with the Coalition Against Sexual Assault, who walked her through options she had as a survivor of sexual assault.
"I saw how she helped me and I knew at the end of that stage I could be that social worker for somebody else," Messinger says.
She became more. The BCU dance team member competed for the Miss Iowa crown and won the overall interview competition within the pageant, a result that propelled her to a Top 10 finish. Her platform: Raise awareness surrounding sexual assault.
"It's happening," she says, "and survivors need our support."
Messinger worked with Iowa's Coalition Against Sexual Assault and the Polk County Crisis & Advocacy Services organization to heighten awareness. She lobbied lawmakers in Des Moines to pass a bill that would allow survivors of sexual assault to obtain a civil no-contact order. As she read of its passage last spring, Messinger stood on the futon in her dorm room then dropped to her knees, crying tears of pain and joy in unison.
"Until this bill, in Iowa, you could only get a criminal no-contact order and, in order to get one, there had to be an arrest," she explains. "Sexual assault is one of the most under-arrested and under-reported crimes. Many times, there's not even a report."
With the new bill, a survivor of domestic violence can walk into a courthouse and ask for a civil no-contact order.
"I went to Des Moines (to lobby) and said that if it wasn't for my campus who protected me and gave me a no-contact order, I would have been left alone," she says. "My state would have left me down."
Messinger says she couldn't let others down. So, she pressed, and often offered a shoulder for others to cry, or lean on. She answered her door in the dorm when young men and women simply wanted to talk. She remembered nights she pulled a blanket tightly around her body and curled into a ball on the floor clutching her Bible, unable to move.
She thought about leaving, too, as painful memories and the sight of her perpetrator shook her. God had other plans, she says, even as she applied for admission to universities in Louisiana and across Europe.
"I wanted to run," she says. "It was not what I wanted and then one day I got my acceptance letter to study abroad, in Sicily. I said, 'God, you're funny. I see what you're doing. You're telling me I'm supposed to stay here, but that you'll let me get away for a semester.'"
She observed the first anniversary of her assault overseas, a detail she believes God had in mind to protect her and keep her on a path of healing and helping.
"When I was trying to flee, God said I'll let you get away for a semester when you're going to relive that traumatic experience on the first anniversary date," she says. "But, this (at BCU) is where you belong."
Messinger returned and continued her work as an advocate. The statehouse trips to Des Moines would follow, as would the national "#MeToo" movement, a watershed moment for victims of sexual assault, and society. Messinger embraced progress while pushing for added understanding, compassion and justice.
"The rug of taboo was pulled away and we said we're going to talk about it and we did," she says. "We can only go up from here."
Messinger will go up to grab her diploma on Saturday, sporting a mortar board she decorated with a map of Africa, a rhinestone in the spot for Tanzania, where Messinger will spend the next seven months completing her education while serving Siouxland Tanzania Educational Medical Ministries. She might say this is part of her dream board, as she envisions the chance to one day work full-time in Tanzania.
In addition to thanking her parents, Bob and Mary Messinger, the Briar Cliff social work major also jotted three words on the sides of her graduation cap. They appear neatly and with purpose: "Travel, Change, Advocate," summing up what this Charger has done and how she strives to do even more.