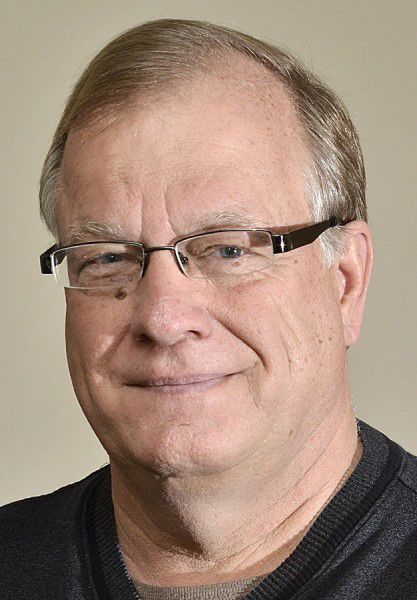 SIOUX CITY | The budget to operate Woodbury County government departments next year could rise by about $5 million from the $53 million financial plan being used in fiscal year 2017-18.
Woodbury County Finance Director Dennis Butler told the County Board of Supervisors in a Tuesday meeting the substantial budget bump could come in part because of planned employee wages and benefits increases and the potential $2.8 million in a five-year large projects, or Capital Improvements Program, proposal.
"There are legitimate reasons why it is going up," Butler said, while adding that potential cuts to the budget proposal by March could knock down the increase.
"It must be remembered that this is our starting point in balancing the budget...When all is said and done, the Board of Supervisors will have to make some difficult decisions," Butler wrote in a memo.
The next budget will run from July 1, 2018, through June 30, 2019. All Iowa counties must set their yearly financial plans by March 15.
The fiscal year 2019 budget proposal also includes a 5 percent increase in health costs for county employees. Butler mentioned other considerable cost spikes proposed at $482,445 in the sheriff's office for added jail staff and $322,192 for county parks.
Some of the cost-cutting has already been begun. During the meeting, the supervisors voted to slash two proposed new county parks positions, saving $155,568 in expenses.
The supervisors will discuss departmental budgets in their regular Tuesday meetings through January and into February.  If enough cuts are not found by then, additional steps to find other revenues, tap reserves or cut expenses more deeply could be pursued in late February.
Board Chairman Rocky De Witt and Supervisor Matthew Ung said they hope to set another budget with a lessened property tax levy.
The county property tax rate has dropped three years in a row, up through the current year that runs through June 30, 2018. Prior to the financial plan that passed in March 2015, the county had not passed a budget with a lower property tax rate for at least 15 years.
A projection of the FY 2019 property tax levy will be aired as meetings progress, likely either in the Jan. 9 or 16 sessions.
The current levies in the $53 million budget are $7.41 per $1,000 of assessed valuation for city residents and $10.38 for rural residents. The levies for the prior 2016-17 year were $7.45 per $1,000 of assessed valuation for city residents and $10.50 for rural residents.