HOLSTEIN, Iowa -- Tony Movick sat up in his semi as the sun crept over the horizon east of Holstein on Thursday. Movick, a Sioux Cityan, was but one of a dozen or so truck drivers moving out onto Highway 20, which, as of Wednesday, was, for the first time, a four-lane thoroughfare across Iowa.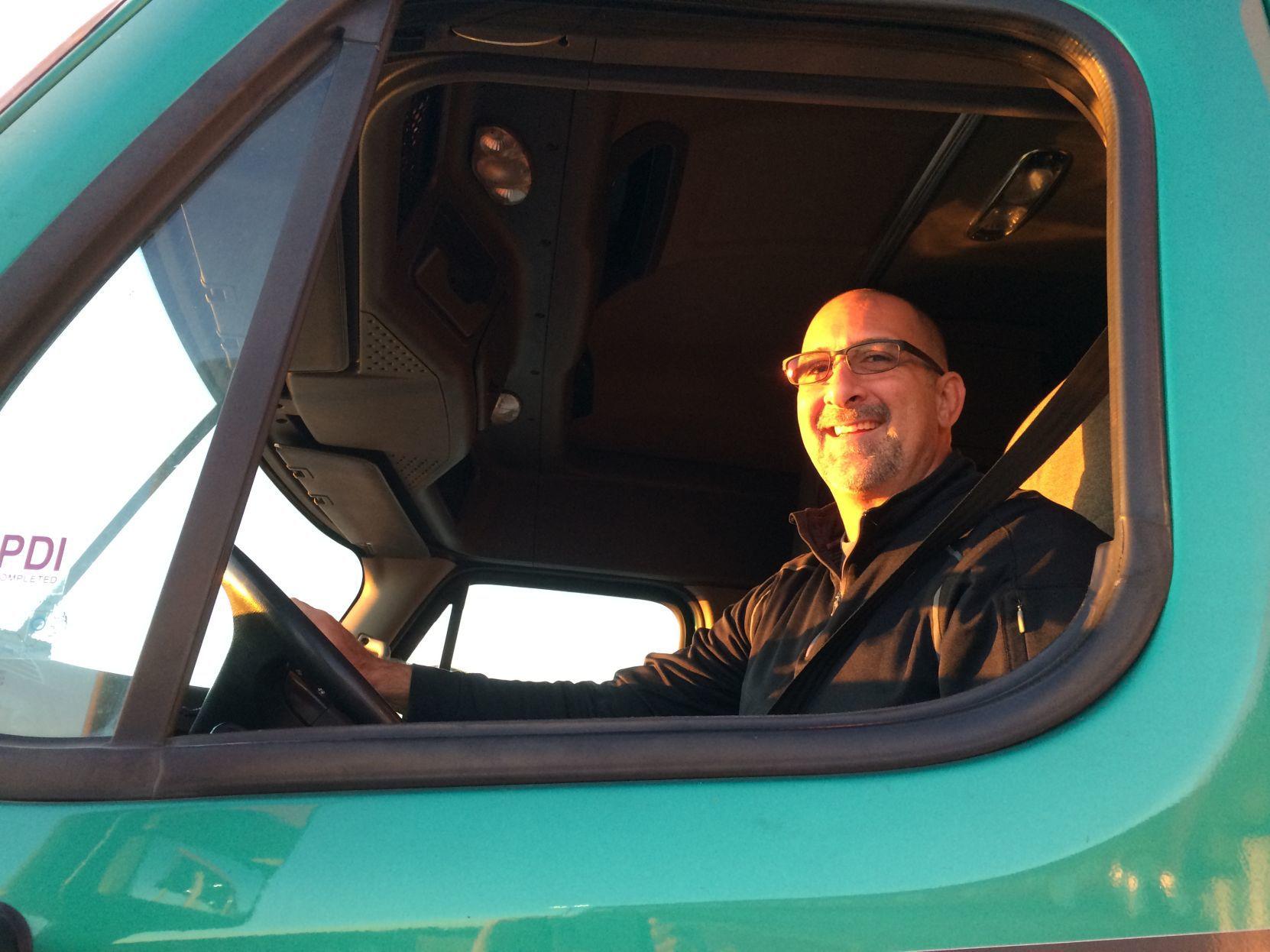 The ceremonial ribbon cutting for the completion of the last leg of his project, a $215 million, 40-mile portion around Holstein, takes place at 3 p.m. Friday at Boulders Inn and Suites Events Center, a two-year-old, 32-room hotel adjacent to the Holstein Travel Center, a sprawling plaza featuring fuel pumps, convenience store and a Hardee's Restaurant, much of it contained in a red building shaped like a barn.
Folks from Texas, Missouri, Illinois, Nebraska and from all over Iowa stayed at Boulders Inn and Suites this week; travelers from throughout the country bought gas, soda and food at the Holstein Travel Center, all creating tangible signs of development taking place as the highway expands, a project some six decades in the making.
There's a new Dollar General east of here along Highway 20, as there is on the north side of the highway in Correctionville, Iowa. Just across Highway 20 in Correctionville, due west of the Casey's General Store, is a new gas station/convenience store/coffee shop called Brew, which opened Sept. 5 in advance of Friday's grand opening.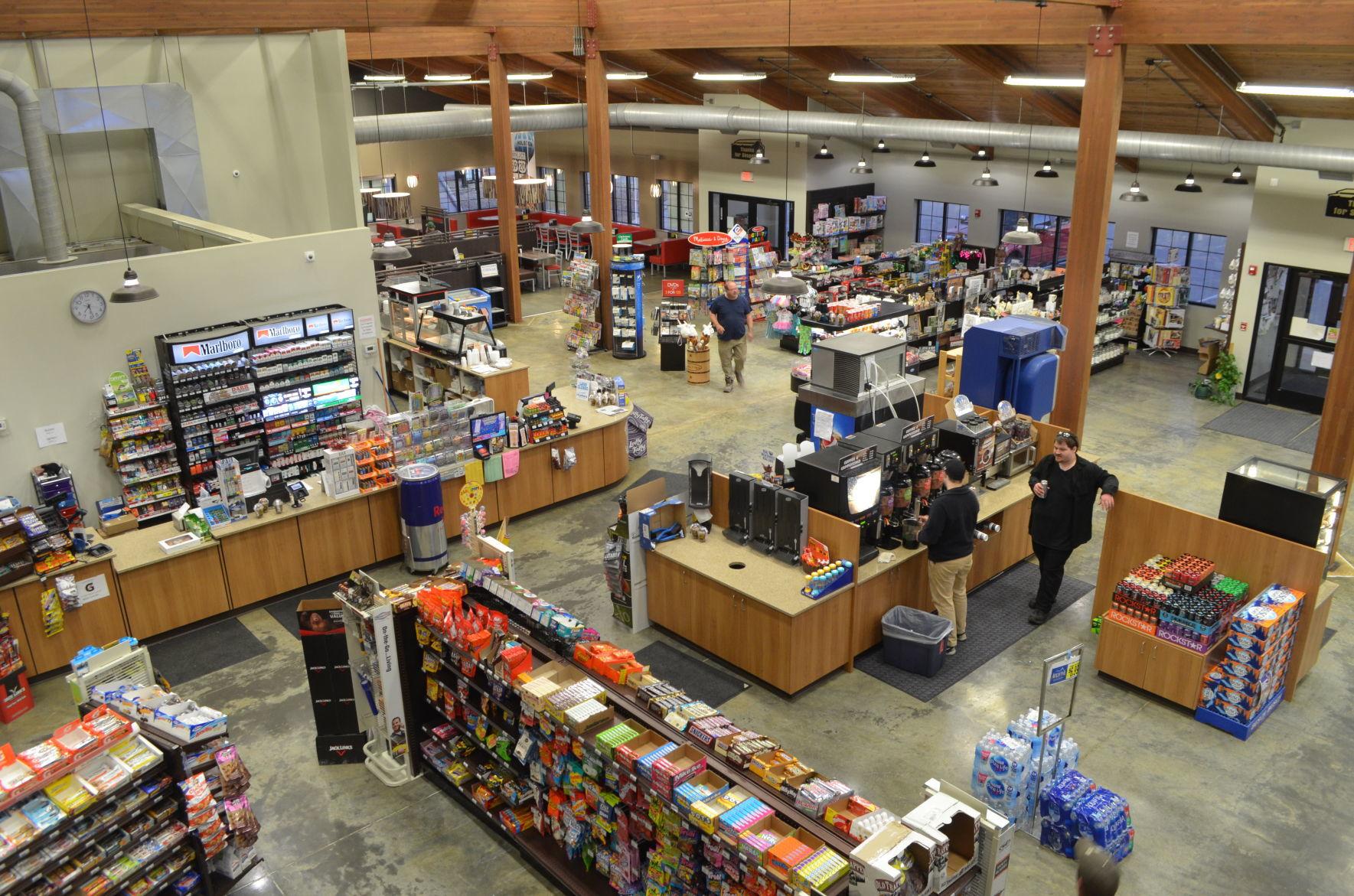 The word of the day at Brew's gas pump on Thursday was this: Asseverate, to confirm or or aver positively, earnestly. (I'm also learning on this new roadway.)
Additionally, Movillate, a coffee shop, has joined Lewis Drug and Dollar General in opening on Frontage Road at Moville. Jeff's Bar Too has expanded there this year, as has Subway, and Haberl Tile & Stone across the highway to the south.
Nicklas D. Jensen Funeral Home & Monument Company has two new sites that have been constructed along Highway 20 at Moville and Correctionville in the last few years (2018 and 2010), among other visible reminders of commercial and retail progress along the thoroughfare.
As I worked on a column that appeared Sunday featuring Charese Yanney and her family's involvement in pushing for a four-lane Highway 20, Yanney pointed toward the Holstein Travel Center and noted how the community applied for and received a Revitalize Iowa's Sound Economy from the Department of Transportation, turning this tract into a 50-acre hub of business activity.
DOT traffic counts showed a 67-percent increase in traffic at the intersection of Highways 20 and 71 in the wake of the four-lane completion of Highway 20 at Early, Iowa. The 29-mile phase from Early to Rockwell City, Iowa was completed six years ago. I've always noted how busy the "new" Casey's General Store at Early and the Sparky's Truck Stop near Rockwell City have been since opening. There have been winter nights when I've counted in excess of 40 semis parked at Sparky's near Rockwell City.
Does that mean a four-lane Highway 20 will immediately fill Northwest Iowa business coffers? Maybe, maybe not.
I'll asseverate this much for our new Highway 20: It makes travel easier, allowing businesses to move goods faster and more efficiently.
Movick's word for it: Safety.
"This has been a long time coming," he said, gassed up and ready to press eastward at dawn on Thursday. "You have so much more room on a 4-lane highway. The safety is the most important part. For everyone."