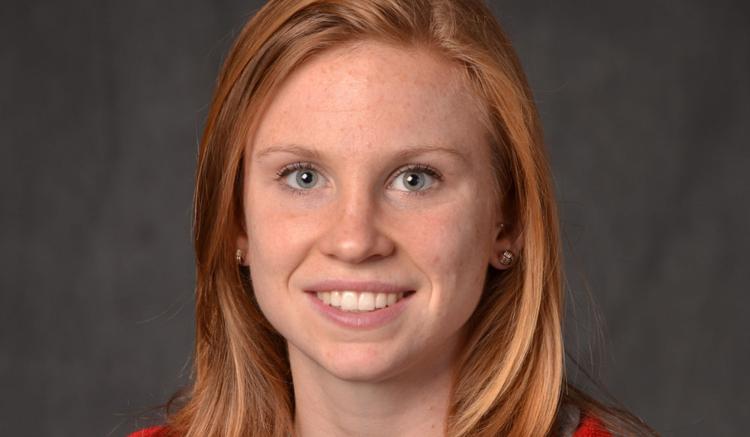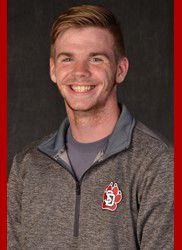 USD duo earn athlete of year awards
ELMHURST, Ill. – South Dakota pole vaulters Emily Grove and Chris Nilsen have been voted the 2017 Summit League Women's and Men's Outdoor Field Athlete of the Year by the league's head coaches.
Grove earns her second straight Summit Outdoor Field Athlete of the Year honor and third overall. The senior from Pontiac, Illinois, became the ninth collegiate woman to break the 15-foot barrier this spring after vaulting a lifetime best 15 feet, 1 inch. Grove has collected six All-America awards in her career, the most of any Coyote at the NCAA Division I level.
Nilsen sweeps the indoor and outdoor Field Athlete of the Year awards after a pair of top-three finishes at the NCAA Championships. Nilsen was also named the USTFCCCA Midwest Field Athlete of the Year. The freshman from Kansas City, Missouri, posted the highest finish by a Coyote male at the NCAA DI Outdoor Championships when he placed third in the pole vault with a height of 17-10.50.
Bandits have 3 all-league players
SIOUX CITY | The Sioux City Bandits had three players named to the Champions Indoor Football 2017 All-League Team roster.
Center Matt Rahn, defensive end Devon Bridges and defensive back DeWayne Autrey were named to the team.
Rahn helped anchor an offensive line that saw the Bandits lead the league in rushing. Autrey led the team in tackles with 100 and Bridges was the CIF leader in sacks with 14.
White Tiger does well at tournament
DENVER | A team from White Tiger Martial Arts in Sioux City won 62 national championshp medals, including 22 gold medals, 28 silber medals and 13 bronze medals at the US Open TaeKwonDo Hanmadang.
The TaeKwonDo Hanmadang covers a wide variety of martial arts events. The tournament was held at the Magness Arena in Denver on June 16-17. More than 1,100 athletes competed.
The 23-member team from White Tiger competed against athletes from all over the country as well as Belgium, Mexico, Italy and Korea. The athletes were coached by White Tiger instructors Master Mike Donahoo and Master Brad Hultquist for over five months.
Local club pros see tourney come to close
SUNRIVER, Oregon | Both Landsmeer Golf Club professional Jonathan Beaver and Green Valley pro Nick Wanderscheid saw their runs at the PGA Professional Championship come to a close after the third round on Tuesday.
Beaver recorded a 79 in the third round to finish with a 221 which was just outside the top 70. Wanderscheid shot a third-round score of 80 to finish with a 220 to finish in the top 90.