NEW YORK (AP) — The NBC soap opera "Days of our Lives" is getting its own spinoff for Peacock.
This week's new entertainment releases include new music from producer and multi-instrumentalist Jack Antonoff and Billie Eilish.
Kanye West has been living inside an Atlanta stadium while working on his new album.
HELENA, Mont. (AP) — A video showing a Montana man confronting Tucker Carlson is circulating widely on social media after the man called the F…
NEW YORK (AP) — NBC has chosen not to engage in debate following complaints from China over the weekend about how the network depicted the cou…
NEW YORK (AP) — R. Kelly's lawyers said Monday they would fight prosecutors' bid to tell jurors about allegations beyond the actual charges at…
Actor Reid Miller was around 13 years old when he first heard about the death of Jadin Bell. The Oregon teenager who died by suicide in 2013 i…
If you saw Anthony Bourdain eat a beating cobra heart, you know he was a man who didn't settle. The greatest sin, he said, was mediocrity.
What to watch this week, including M. Night Shyamalan's "Old" in theaters, a roundup of Nicolas Cage's best roles, movie news, and more!
The decision, a victory for Angelina Jolie over Brad Pitt, means that the custody fight over their five children, which was nearing an end, co…
There's a basketball showdown at the end of "Space Jam: A New Legacy" that may make you question the film's motives.
Movie critic Bruce Miller says "Roadrunner" pushes a narrative that its interviews don't necessarily support. It's an intriguing documentary, …
What to watch this week, including "Space Jam: A New Legacy" in theaters and on HBO Max, "Fear Street 1666" on Netflix, a roundup of our favor…
A good sound system makes a difference for any movie, but especially for one about music.
Friday, July 23, is the 10-year anniversary of singer Amy Winehouse's death of accidental alcohol poisoning. Here's a look back at her life an…
Eric Clapton said he won't perform at venues requiring COVID-19 vaccines after a UK announcement that vaccine passports will be mandatory at c…
Singer Eric Clapton has revealed that he will not perform at venues that require proof of vaccination.
SIOUX CITY -- Mannheim Steamroller will be returning for its long-awaited holiday show at the Orpheum Theatre on Nov. 26.
Black church music has been around for centuries, but gospel only became codified as a genre about a century ago, as this jubilant film reveal…
Jazz giants (Dizzy Gillespie, Art Blakey, Thelonious Monk, Charles Mingus, Coleman Hawkins) gathered for a group portrait in 1958. Jean Bach's…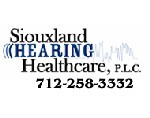 Siouxland Hearing Healthcare P.L.C.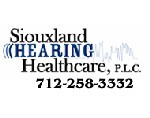 Siouxland Hearing Healthcare P.L.C.
WWE boss Vince McMahon is collaborating with Blumhouse Television for a limited scripted series about the steroid trial of the 1990s that thre…
Fan favorite LeVar Burton begins a week of guest-hosting duties on "Jeopardy!" The Tokyo Summer Olympics continues with Men's Gymnastics Team …
The difference between "American Horror Story" and "American Horror Stories" is slight.
If you have no clue who "Ted Lasso" is, now might be the time to learn.
'Only Murders in the Building,' 'Nine Perfect Strangers,' and more series arrive on the platform soon.
At the Comic-Con@Home panel, EP Sara Goodman teased the modern take of the 1997 slasher movie.
Some of Walt Disney's greatest hits were just an idea away from disaster.