Although there were some physical changes when it transferred off-Broadway, the show hasn't changed. Even now, when it has to expand or contra…
Featuring a highly fit troupe of acrobats and athletes who could twist better than a candy cane, the show made you think twice about those vis…
If you needed a reason to push away from holiday treats, you should have been at "A Magical Cirque Christmas" Thursday night at the Orpheum Theatre.
Don't worry about Salzman's hands as she spins around the Orpheum Theatre stage on a hoop-like contraption that requires her to constantly shi…
In Sioux City Wednesday night, the national company boasted great singers and a talented dance troupe able to turn on a dime (and a tiny stage…
In this mounting, which was nominated for an Olivier Award for best revival and heads to Omaha next week, Jesus is like a rock star, a singer/…
SIOUX CITY -- Squabbling sisters, a surly Santa and a reluctant Elvis impersonator are part of the farcical fun of "Christmas Belles," which w…
Because he's on the bandstand throughout the musical, Clove says he gets to marvel at the moves the show's dancers execute. The show's choreog…
WAYNE, Neb. -- Blue Cat Gallery & Studio, 114 W. Third St., in Wayne has announced the third annual exhibit, Under Two Hundred, featuring …
The two-time Grammy winner suggested Americans fill the "hole in our hearts" by ordering something online. Fans of his work on "The Daily Show…
As angry as he might seem on screen, Black is fine with the amount of work he already has. "I had started doing a bunch of Conans and a specia…
Similar shows like "Sesame Street Live" and "PAW Patrol Live" have gone over well on tour, a tour official said. The Midwest, in particular, i…
In the current tour, which opened this week at Omaha's Orpheum Theatre, Joseph Morales finds ways to play into the each of the adjectives detr…
A New York stage veteran, Walker says "Hamilton" is an assignment he and his castmates don't take lightly. "This piece is a testament to the f…
WAYNE, Neb. -- Blue Cat Gallery & Studio, 114 W. Third St. in Wayne, has announced the opening of the exhibit, "Natural World," an exhibit…
There is a benefit to ArtSplash rain: You can look at the artists' booths without worrying about knocking anything over.
This year's ArtSplash will feel familiar to those who have attended the festival before, but it will also have "an element of surprise," an or…
SOUTH SIOUX CITY -- New Stage Players will roll out a new program with acting workshops, scene work and complete productions for senior citize…
The short answer: It depends on the venue – and the ground rules set by the act. Here's what you need to know.
SOUTH SIOUX CITY -- Hear ye, hear ye, read all about it! Some of these newsboys look suspiciously like newsgirls!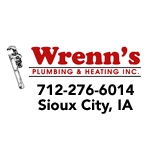 Wrenn's Plumbing & Heating Inc.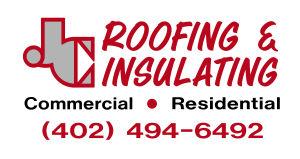 J.C. Roofing & Insulating
The 2019 royal court was introduced at Friday's Mardi Gras Festivale at the Tyson Events Center.
There are so many new toys in "Toy Story 4" you almost need a guidebook to keep them all straight.
In two hours of readings and banter at the Orpheum Theatre on Wednesday, the pint-sized medium offered messages to dozens of attendees, explai…
Everyone says I look thinner, but I'm 10 pounds heavier than I was the morning I went into surgery." Caputo needed medical care after she was …
"Hadestown" ruled the Tonys Sunday night, winning eight, including Best Musical.
You can't ignore a song about "building a wall" in "Hadestown." But don't get the idea it's a political screed just waiting to touch a nerve.
Jez Butterworth pulls a life-altering story out of a mundane oven and lets it come to searing perfection. His is a remarkable feat of writing …