Magician Bill Blagg didn't make any tigers disappear at the Orpheum Theatre Friday night.
SIOUX CITY -- When conceiving a fundraiser for LAMB Arts Regional Theatre, Diana Wooley knew she had too many ideas to fit into a single event.
When the coronavirus pandemic shut down live performances last March, magician Bill Blagg gave himself one year to get back in the game.
ORANGE CITY,  Iowa -- The Northwestern College theater department's production of "Jabberwocky" is among those chosen to be performed during t…
Some have brought the story into today's times, others have positioned it as a radio play. Here's a selection to get you in the holiday mood.
In addition to finishing his first book, "Mixed Plate," Koy wrote a movie that he and his writing partners sold to Steven Spielberg's producti…
After graduating from Northwestern College, Vander Broek moved to Chicago. Then she went to Los Angeles. Then back to Chicago. And finally to …
As plans are made to open back up (in 2021, perhaps?), it's time to look back at what we got from those experiences and why they were so important.
WAKEFIELD, Neb. -- The Little Red Hen Theatre will be streaming "James and the Giant Peach," its most recent musical production.
WAYNE, Neb. -- An opening reception for "Signs of Rural Life," a juried art exhibit featuring artwork exploring rural themes created by artist…
For those who never saw "Hamilton" on stage, this is as good as it gets. The fluid camera offers perfect views and a sense of the show's force…
SIOUX CITY -- "Star Wars" actor Dominic Pace will be appearing from 11 a.m. to 4 p.m. July 18 at ACME Comics & Collectibles, 1622 Pierce S…
If you're gearing up for the July streaming premiere of "Hamilton," this could be a great opener.
If you pile the family into the car, grab something to eat and get your cellphone ready, you can enjoy a monumental tour of Sioux City. Here's…
SIOUX CITY -- The performance of "Beautiful -- The Carole King Musical," which had been set for April 26, has been rescheduled for May 16, 202…
When she was a student at East High School ("the beautiful old building they tore down"), Deanna Dikeman wasn't a photographer. But her collec…
As he nears two years with "Dear Evan Hansen," the Broadway vet is looking for his next adventure. "I came here from 'Book of Mormon,' making …
"Diversifying is the name of the game if you want longevity in this business," said Rannells, which could explain why he has a series about to…
In "The Great Pirate Adventure," which stops at the Tyson Events Center this weekend, children search for treasure, thanks to clues planted in…
During a gap in his usual ballet work, the Minnesota native decided to try musical theater with "An American in Paris." Because it features ba…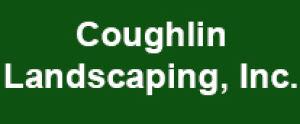 Coughlin Landscaping, Inc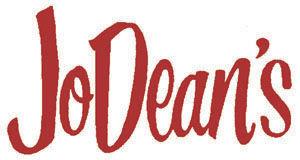 JoDean's Steak House & Lounge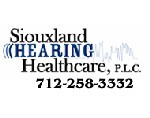 Siouxland Hearing Healthcare P.L.C.
While the laughs were there, the surprise element wasn't. Pounding on PVC pipe, spitting paintballs and spraying the audience with water were …
An American performance art company for more than 30 years, Blue Man Group actually has as many as 200 different performers in various tours a…
Although there were some physical changes when it transferred off-Broadway, the show hasn't changed. Even now, when it has to expand or contra…
Featuring a highly fit troupe of acrobats and athletes who could twist better than a candy cane, the show made you think twice about those vis…
If you needed a reason to push away from holiday treats, you should have been at "A Magical Cirque Christmas" Thursday night at the Orpheum Theatre.
Don't worry about Salzman's hands as she spins around the Orpheum Theatre stage on a hoop-like contraption that requires her to constantly shi…
In Sioux City Wednesday night, the national company boasted great singers and a talented dance troupe able to turn on a dime (and a tiny stage…