Actor Bryan Fenkart knows why Sara Bareilles and Sheryl Crow are good at writing Broadway musicals: "They're storytellers."
"Sara has always been a storyteller," he says of the "Waitress" composer. "Her music and lyrical approach lend more to theater than she realized."
Crow, who penned an adaptation of the film "Diner," "nailed that '50s sort of be-bop feel. She dug into that concept and found a lot of stuff that could have come right out of a '50s jukebox."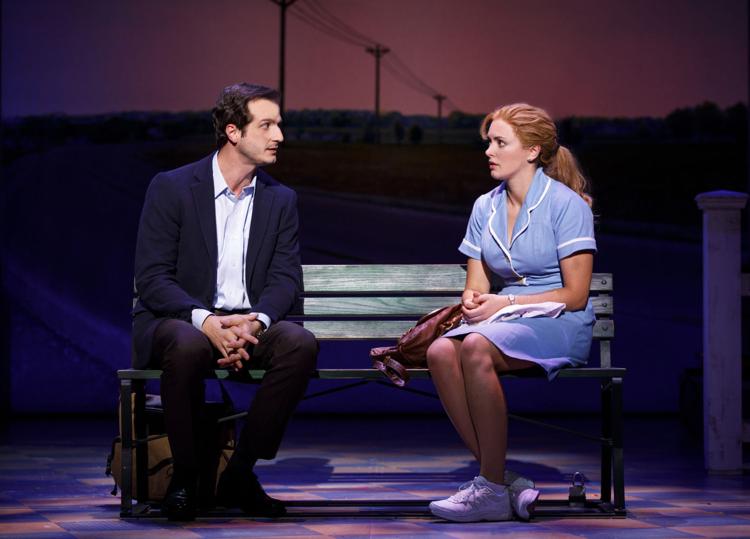 Working with both on their first musicals, Fenkart got a chance to see how well their writing fits in the Broadway arena.
"Diner," he says, was a faithful adaption of the film. He played Modell – the moocher – and got great reviews when it previewed in Virginia.
Because producers were skittish about competing with "Waitress," they resisted moving to Broadway, hoping to launch it sometime in the future.
"Waitress," however, was full-steam ahead once Bareilles was done with it. The show was nominated for Best Musical (against "Hamilton") and continues to draw crowds in New York, thanks to Bareilles' infectious music.
When a touring version was announced, Fenkart was eager to get on board. Getting to ask Bareilles questions during the rehearsal process seemed like the perfect way to understand a character.
Cast as Dr. Pomatter, the physician who finds himself interested in a pregnant patient, he wasn't certain how he could justify some of the character's decisions.
Director Diane Paulus, he says, made sure "any physical interaction between the two, she instigates. He's doing something wrong, but so is she."
That helped Fenkart understand the dynamics and sink into the character.
Bareilles' music, meanwhile, is so precise, "there's not as much freedom. It's not easy, but she writes in such interesting time signatures, it's always fun to sing."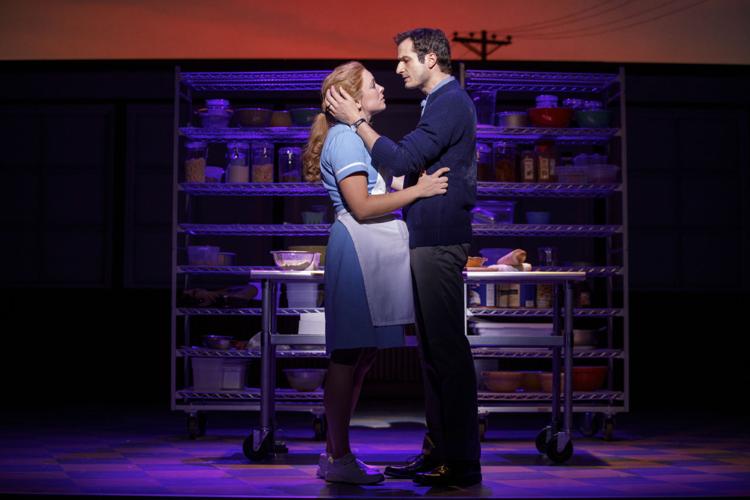 Because she was around for the touring company's rehearsal process, Fenkart could ask questions whenever he wanted. "It was such an honor to have her around. I've been a fan of hers and she was always willing to dive in and help."
Despite its precision, "Waitress" can fit actors differently and produce new results. "It's like clothes," he says. "You wear it differently."
Based on a hit independent film, "Waitress" tells the story of an abused diner waitress who discovers she's pregnant. Rather than stay with her husband, she considers a life with her doctor and how that could be the answer to her problem.
Because pie is a specialty at the diner, theaters booking the musical also sell pie to members of the audience. The theater is filled with the scent of baking and, yes, Fenkart says, it's tantalizing. "It's like a fourth dimension," he says of the smell. "Some of the actors do eat pie every night but I don't – just a couple of dollops of whipped cream."
More concerning was the medical detail.
"I lucked out," Fenkart says. "My father's a doctor, so any medical questions I had I could ask him. He came to the opening in Cleveland and he thought I did great. I think he was proud seeing me in a lab coat."
A career possibility? "It was never in the cards for me," he says of medicine. "Since high school, my parents have been very supportive of my career. Being smart parents, they also said, 'Maybe have a backup.'"
Pie baker, perhaps? "Oh, no," Fenkart says. "I'd set the kitchen on fire."