When you've spent 14 years studying dance, it's hard to look bad.
Just ask Kaleigh Courts, who plays Baby (as in "nobody puts Baby in the corner") in the touring production of "Dirty Dancing." She worked three days just trying to look like she had no sense of rhythm.
"I didn't understand how to do it," Courts says, "and then the director demonstrated. She wasn't acting. She was being real. So I just watched her mannerisms."
Now, "I'm doing some of the things she did," Courts says with a laugh, and it's not a struggle anymore.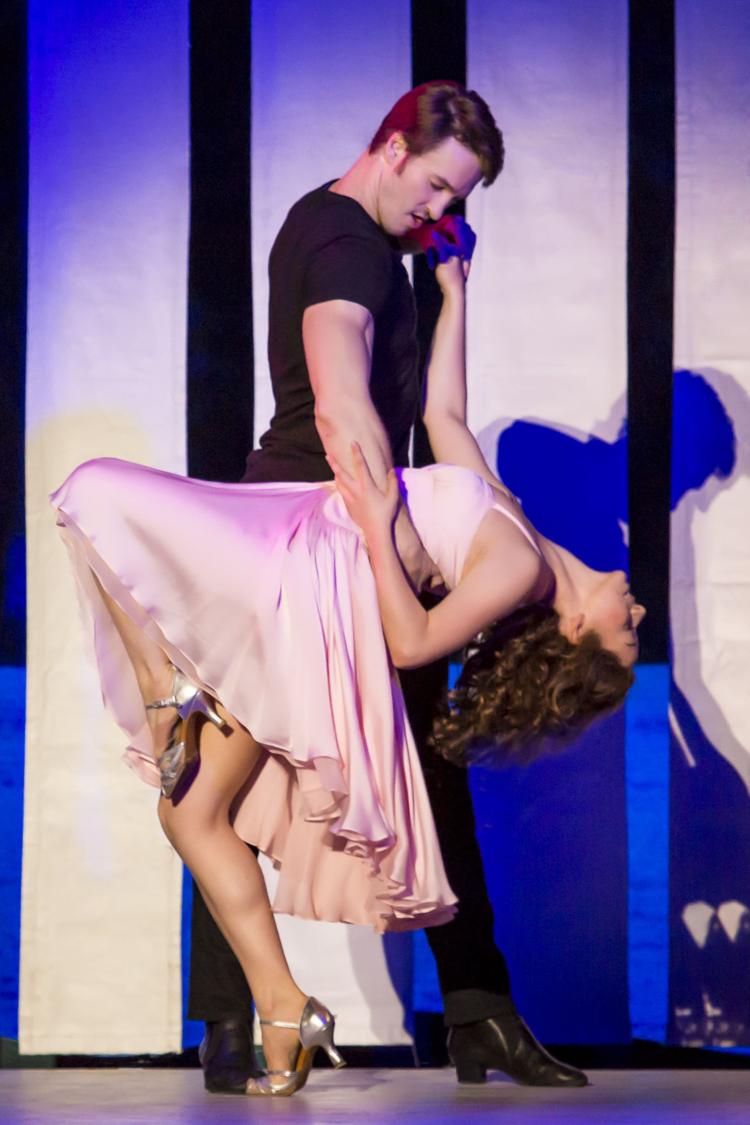 The big lift? That's a cinch, particularly since Courts' partner, Aaron Patrick Craven, has done it before and it's a popular one in ballet. ("It's one of my favorite lifts," she says.)
Formerly a member of the Houston Ballet, Courts assumed she'd be in ballet for much of her professional life. She studied jazz for seven years, then switched to ballet for several years. While taking classes in New York, she noticed they were looking for principals for "Dirty Dancing." "I felt there was something else I should do with my life, so I sent in a video and they asked me to come in."
Because she had taken voice lessons while dancing with the Houston Ballet, Courts found it was a smooth transition. "What I was doing with dancing was acting, so the only thing I had to learn was how to sing."
While Broadway and ballet are two different worlds, they're both geared toward telling stories and adapting to changes as they arise.
"In ballet, I had to learn to roll with the mistakes. If you accidentally fall out of a step, you have to fake it. In theater, if something goes wrong, you have to roll with it, too."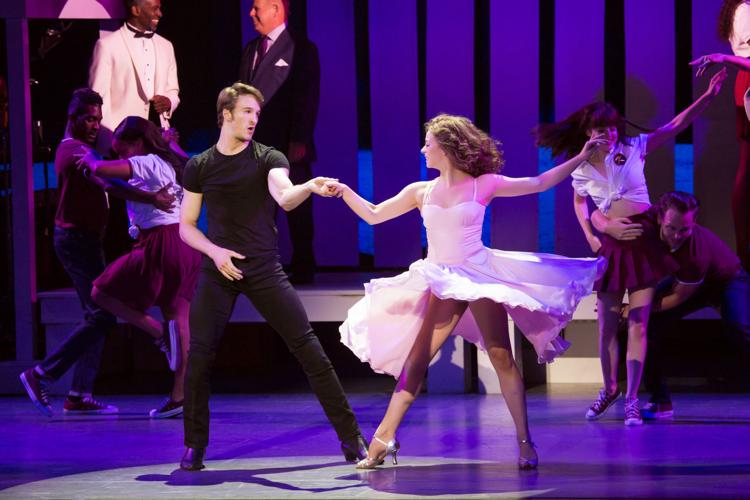 To make Courts' story seem even more predestined, she went to a 30th anniversary screening of the film in New York's Bryant Park a day before her audition. "It felt like fate in a way. There were 10,000 people out there with blankets cheering the characters. It was very surreal when I did get the role."
She auditioned with several different Johnny Castle types, but knew Craven was going to be cast. "We did the lift at the end of the show and I could just feel it. He's so perfect, he is Johnny."
Courts learned she was in, too, in less than 24 hours, "so I didn't have wait very long." The cast rehearsed for a month, then hit the road for a nine-month run.
Because that's more performances than she ever did with one show (although it's not unlike a heavy "Nutcracker" run during the Christmas season), she has learned to pace herself and adjust to the changes new theaters bring.
"It's amazing how well we all get along," the Texas native says of the cast and crew. "Someone told me, 'Just make sure you find time for yourself to decompress and be alone,' and that's been good advice."
While Courts doesn't tire of the line (yup, people love to talk about putting Baby in a corner), she has learned how much she is like the character she plays. "It's super-exciting to be Baby. The longer I play her, the more I see Baby in myself and myself in Baby."
And ballet? It's still a part of her life, "but I don't think I'll go back. I really, really love this world and I'd love to see where this leads."