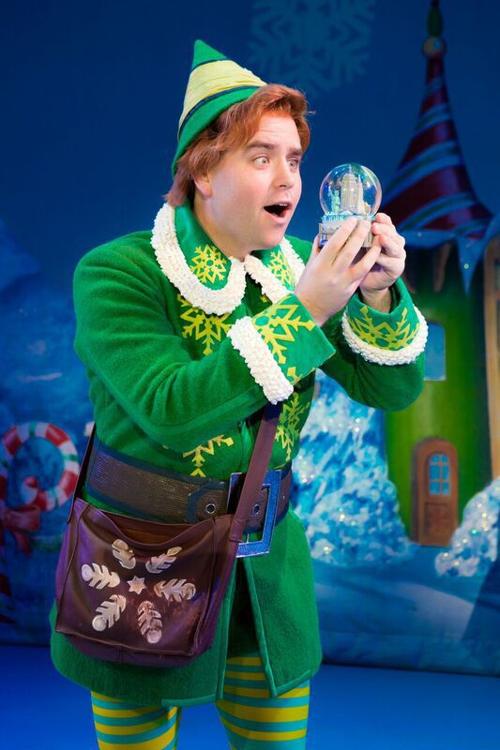 It doesn't take candy canes or maple syrup to get Sam Hartley in the Christmas mood.
Just stepping on stage each night as Buddy, the oversized elf in "Elf: the Musical," is more than enough.
"There's something about Buddy's love for Christmas and Santa and all things that have to do with the holiday season that gets you," he says. "Buddy is good for Sam."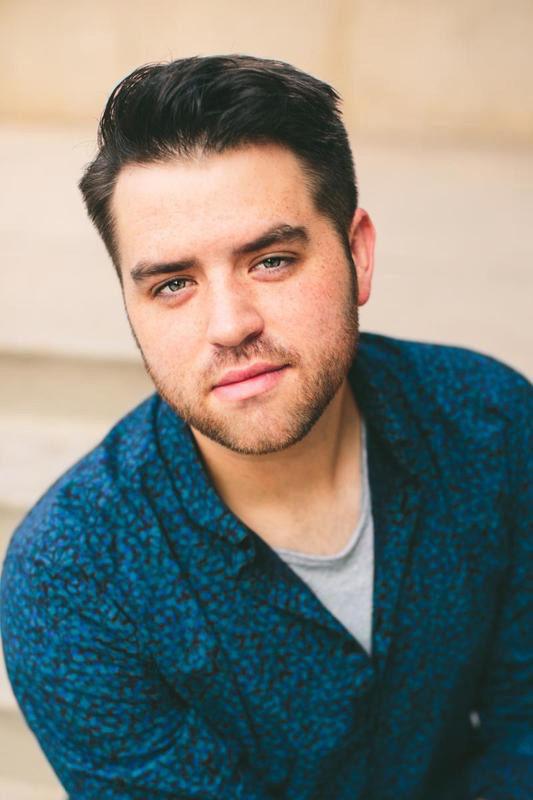 A member of the cast last holiday season and this one, the University of Nebraska grad realized just how independent the stage show is from the Will Ferrell film. "The movie isn't a musical. But we exist in a world if anybody is going to burst into song it's Buddy the elf. It's two hours of pure joy."
In a nutshell: As a baby, Buddy crawled into Santa's bag one Christmas and wound up at the North Pole where he was raised as one of the elves. When he discovers the truth as an adult, Buddy heads back to find his family and the true meaning of Christmas.
Based on the hit film, the musical has been a holiday regular since it premiered on Broadway in 2010. Hartley calls the film a "modern-day Christmas classic" and found he couldn't watch it before auditioning for the musical because he was afraid "Will Ferrell-isms" would creep into his performance.
His Buddy, then, is different from other Buddys – and why not?
"I'm a 6-foot-2 baritone in a leading man role," he says. "In college I tended to play more of the character roles."
A Lincoln, Nebraska, resident, Hartley says he immersed himself in community theater as a child and teenager. "I knew this is what I wanted to do. Most 15-year-olds can't wait to get a driver's permit but, in my brain, I figured I didn't need to learn how to drive because I was going to live in New York and take the subway every day."
You have free articles remaining.
Growing up, Hartley was so busy with shows he'd stack one rehearsal on top of another. When he got to college, a mentor warned him about the profession's uncertainty: "If there's anything you love as much as this, do it. This business is so hard. The winds can change at any moment."
"I took that to heart," Hartley says. "But nothing else fed me as much as theater."
In September of 2013, he and a friend moved to New York, hoping to make names for themselves on Broadway.
"He immediately booked work. I didn't book a job until January 2014. I was still in the honeymoon stages of a new city, getting to the point where, 'Is this not going to work?'"
To make ends meet, Hartley worked as a barista in a coffee shop. "I'd get up around 4:45, head down to the open market at 6 or 6:30 and work throughout the day. I was in that 'survival job' mode."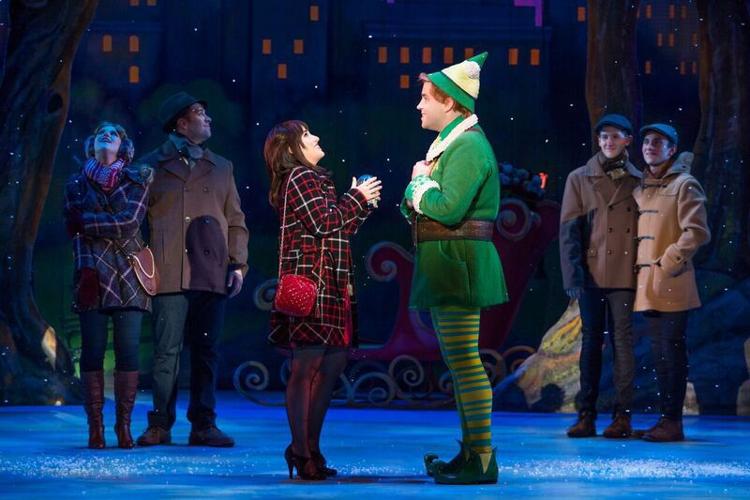 He knew he could be stuck brewing coffee for the rest of his life, "but I needed to trust the timing. I went to every possible audition. I learned, over time, you don't have to go to every audition, just the ones you're right for. It was part of my training."
A role in "Into the Woods" in Alabama broke the spell and, from then on, "I've consistently worked as an actor."
The last time Hartley was in Sioux City, he was the Beast in "Beauty and the Beast." The tour gave him a chance to visit dozens of cities, perform in just as many "incredible, historic theaters."
"You might get used to a theater and then you'll be off to the next, having to erase that muscle memory. It's an incredible way to see the country and play so many venues where heroes of ours have played. You get to share that history."
The Beast and Buddy, Hartley says, are about as dissimilar as roles get. Producers, however, saw a playfulness in his performance as the Beast they thought might work in "Elf: The Musical." "He was silly and innocent, which are qualities that live in Buddy." He was pitched the role and, now, Hartley's stuffing his pre-holiday days and nights with a string of performances. When it's over – after more than two months immersed in Christmas – he'll return to New York.
"Five years ago, I would have said my goal was to be on Broadway – and only that. Now, I realize I've gotten all these opportunities to work around the country on the largest scale possible. It's incredible.
"I trust that whatever comes my way is right for that time."