LE MARS, Iowa -- Fifteen years ago, one of Le Mars' own left home, went away to college and subsequently moved to New York City, establishing himself as a photographer. 
Now he's back (if only for a week), with an exhibit of his photo work.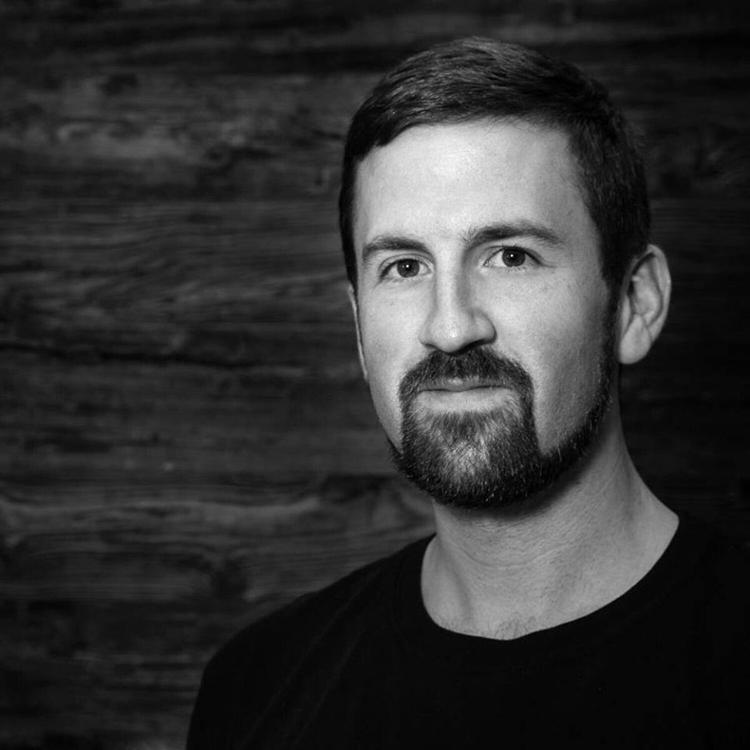 Brent Herrig's first solo show, "Spoonfuls of Inspiration," is on display at the Le Mars Art Center, 200 Central Ave. SE, through May 31. The subject of Herrig's 23 photos is -- you guessed it -- spoons. Chefs' spoons, to be more specific. 
Portrait of the chef as a spoon
The idea for spoons came about when Herrig, a professional food and beverage photographer whose work has run in The New York Times, was doing an advertising photo shoot for a jam and chutney company in 2013. 
"We had a bunch of different spoons, and I was kind of like playing around with the spoons on set, and I was like, 'Wow, man, there's so many different types of spoons, it's amazing!' One of my friends said, 'Maybe you can make this into something, like an art thing!'" Herrig said. "We shot a bunch, not really thinking it was going to be anything." He showed it to a friend, who's a chef, who told him, "You know, every chef has a favorite spoon, right?"
"And I was like, 'No, I didn't!'" 
Herrig later took photos of chef friends' favorite spoons -- accompanied by ingredients that were representative of the chef.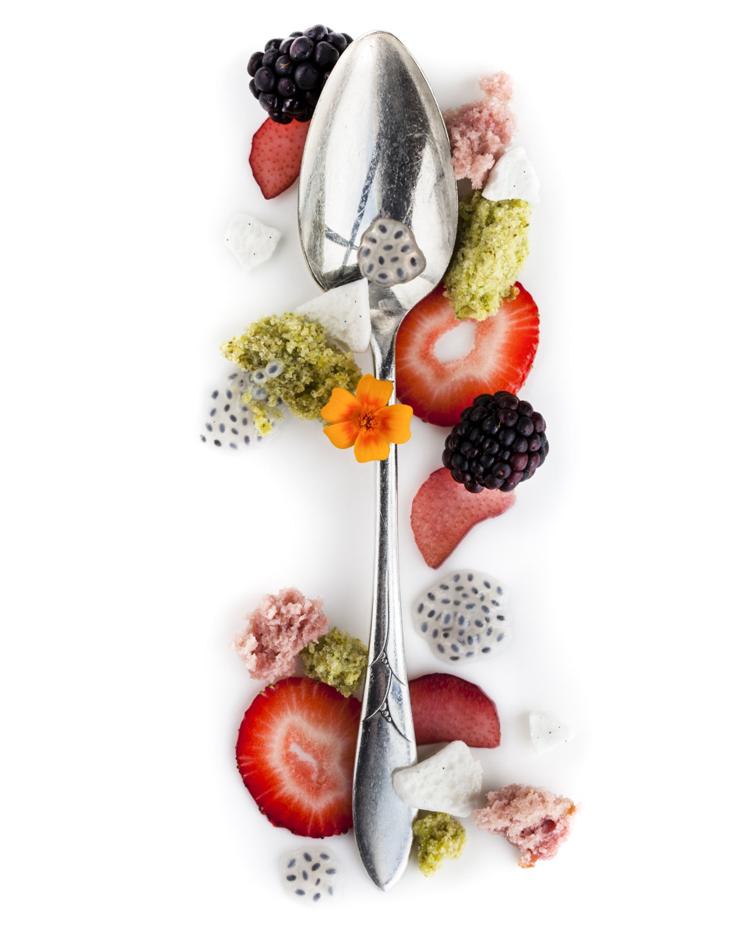 "I kind of consider it as like an abstract piece of artwork -- a portrait of the chef, being that the spoon is an extension of themselves, and a reflection of them, and then the food that's plated around it is kind of their personality coming through," he said.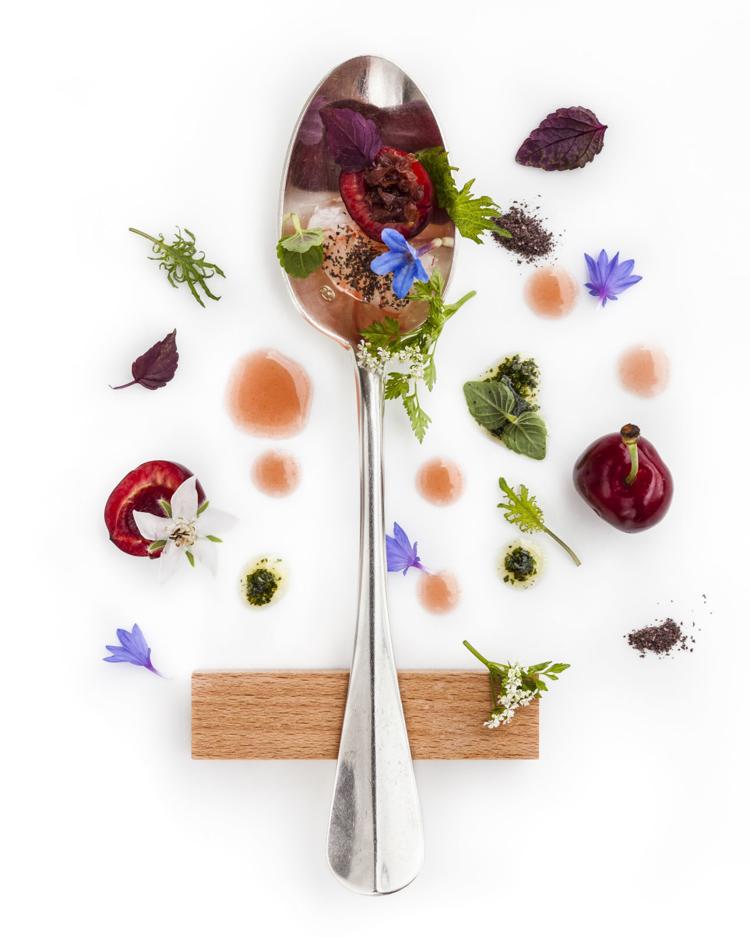 Some of the spoons in the photo collection feature ornate patterns or engravings on the handles, while others are simple. Some have the tarnished look of old silverplate spoons found at antique stores, while others have the eternal brightness of stainless steel. 
"I have yet to have a duplicate of spoons, surprisingly," Herrig said. "I'm sure it'll come someday." 
But Herrig doesn't see his photo series as being about the spoons -- it's about the chefs who use them. And to a chef, a spoon can be a pretty big deal.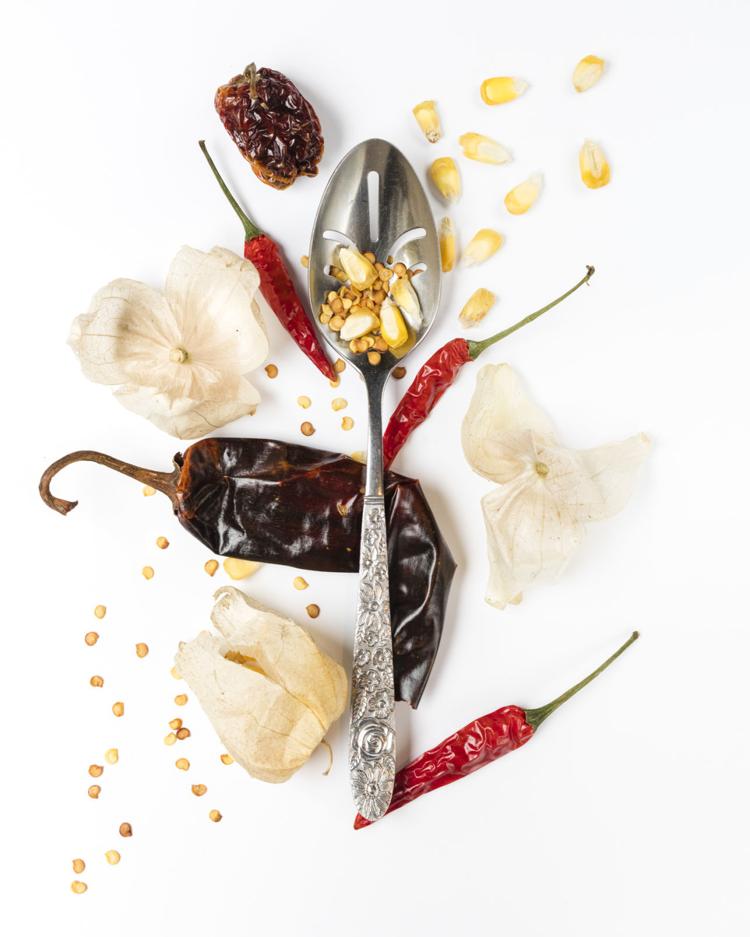 "Oddly it's a very personal thing to ask if you can photograph their favorite spoon; in the chef community, it's a very sacred -- like, nobody messes with anybody else's spoons," some of which "are passed down from generation to generation," he said. 
Some of the colorful, exotic-looking foods in the photos aren't easily identifiable for a non-foodie, though they are visually appealing.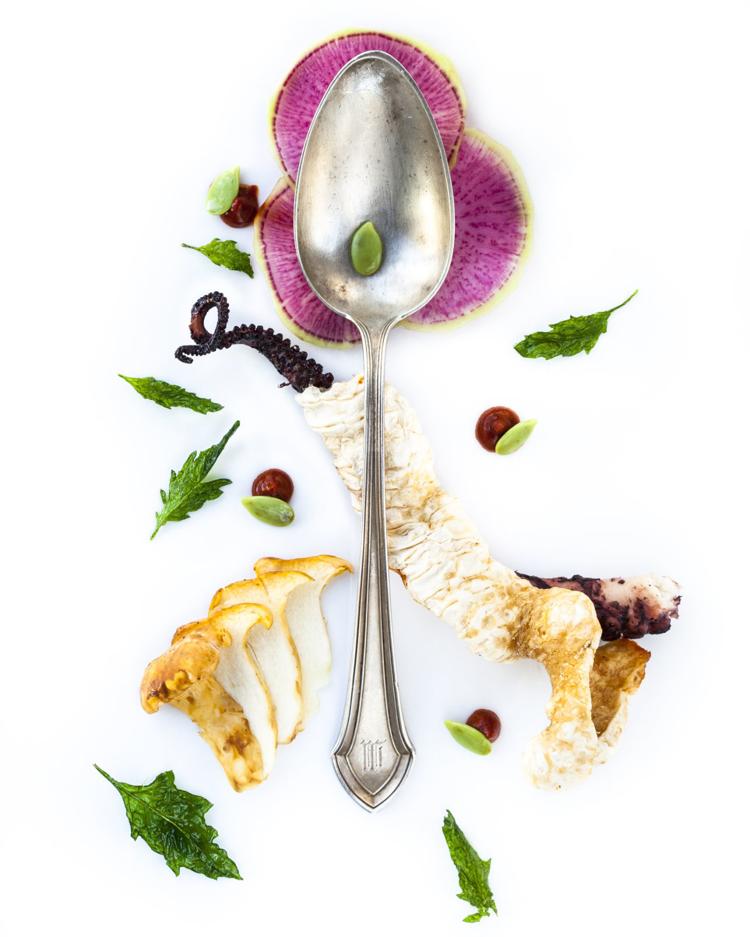 After Le Mars, Herrig hopes to bring his spoon photos to shows in Atlanta, New York, "and who knows where else it'll go." But Le Mars was the perfect place to start.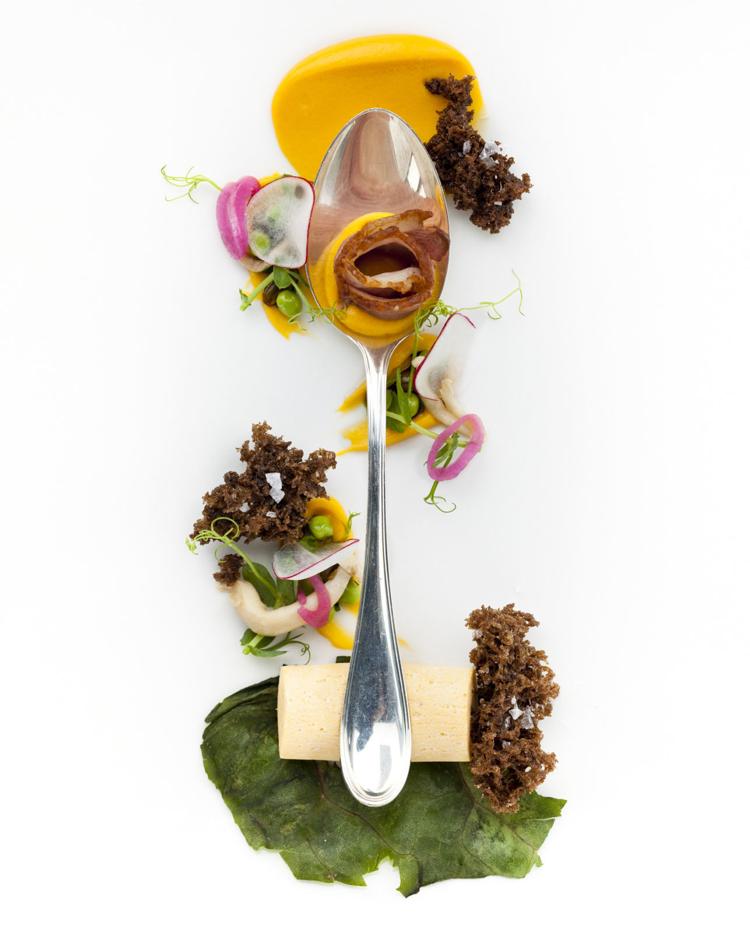 "Le Mars gave me the opportunity. They reached out to me and wanted to feature some of my work, and it was good timing," he said. "But I think that Le Mars also has a little bit of heritage to me, and that I'm kind of bringing something that I love back to a place that I'm from."