Even after four different productions of "Legally Blonde," actress Maris McCulley continues to find new meaning in the show.
"It's so rewarding," she says. "You get to see this woman, Elle Woods, go after what she wants, no questions asked. She wants to go to Harvard Law School because (her boyfriend) Warner is going there ... and she connects with everyone."
Dressed in pink (and likely viewed as an expensive accessory), Elle easily could be dismissed. But she puts in the work, relates to others and rises above situations that might bury some.
"In some way," McCulley says, "I wish I could be more like her."
Enamored with theater since she was 9, McCulley planned to get a choral music education degree at Arizona State University, but switched to performance training because she saw all the acting opportunities in Phoenix. One of them, of course, was Elle in "Legally Blonde." Staged at a dinner theater, it gave her a good taste of the business and sparked a desire to move to New York. There she booked jobs with the Disney Cruise Line and, more recently, "Legally Blonde" tours that took her to China and Singapore. When the latest national tour of the musical (based on the Reese Witherspoon film) was launched, she was a natural choice to play the title role.
All productions, however, haven't been the same. The show's choreography has changed. Co-stars are different and, depending on the show, Bruiser, her dog, could have a significantly bigger role.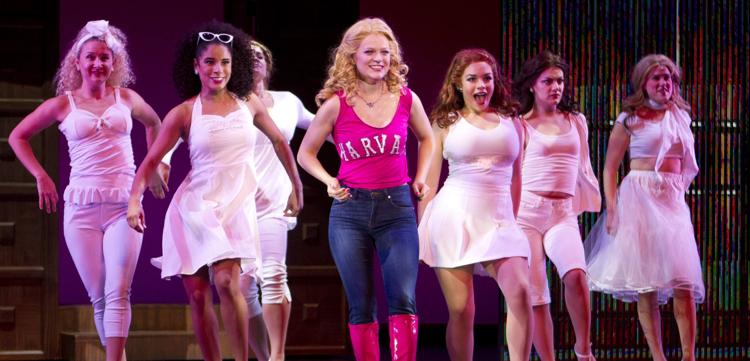 Now working with a Chihuahua mix, McCulley says "there has been some barking known to happen," but, for the most part, the dog has been a compliant sidekick. "When you're dealing with a dog, you never know what you're going to get. As hard as the schedule is for us, it has to be difficult for them."
Traveling from city to city, McCulley says a touring production requires a lot of discipline, healthy eating and water.
You have free articles remaining.
"You have to know how to stay energized," she says. Because of all the show's dancing, she stashes water bottles on each side of the stage, then grabs a quick drink whenever she can. "We don't have access to a gym, so I'm not as active as I usually am in New York." Instead, the show is its own workout. When she's done with a performance, McCulley often uses her free time to rest.
While an entertainer on Disney Cruise Lines, traveling was much more exciting. She got to see "some amazing places," bank money for her future and "be part of making memories for families." Even better: She got to sing those Disney songs she grew up loving.
"Was that a means to an end? It's hard to say where something like that will lead you," she says. "You feel like you're taking time away from the city, so you don't know if you're missing out on acting opportunities. After my first cruise, I just knew I was ready to do another one."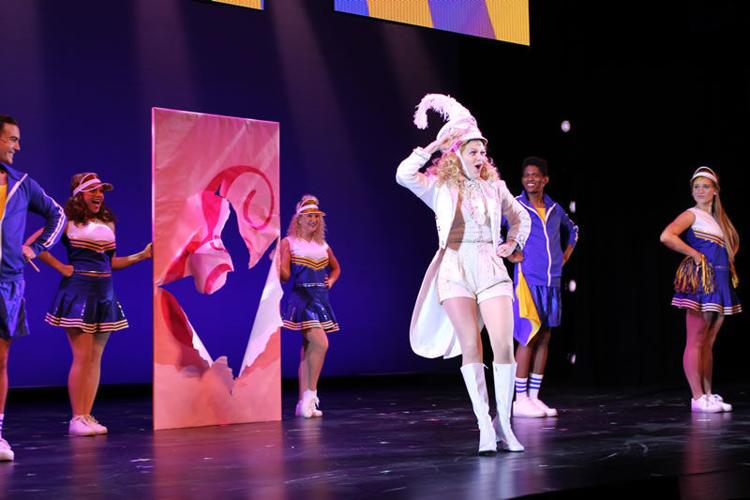 Now, in her first U.S. national tour, McCulley is convinced she's in the right place.
"This is my job and it's the most fun thing I can think of doing," she says. "When you step back and take a look at it, you realize how big the industry is. There are so many more people involved in theater. I know I don't want to do anything else."
When the "Legally Blonde" tour ends in April, McCulley says she'll likely visit her family in Arizona and rest.
After months of one-night stays in cities across the country, "I decided I need to take a little vacation just for myself."