On July 1, American Ballet Theatre will open its "Dance Across America" outdoor tour in Pioneers Park. On Jan. 7, country star Eric Church will start the 2022 leg of his "Gather Again" tour at Pinnacle Bank Arena.
Those are just the latest national tours that will kick off in Lincoln, with more likely to be added to that list over the next year as the concert industry comes back to post-pandemic life.
So why do artists, from the Zac Brown Band to electronic music's Odesza to the ballet, start tours here?
Arena and Lied Center for Performing Arts officials say it starts with the audiences.
More than 3,000 free tickets for the ballet have been snapped up in less than a week.
Church's show went on sale Tuesday. He holds the arena attendance record of 15,823 people. He won't hit that number next year because of the stage setup. But the show is a guaranteed sellout.
"That is part of what makes the artists want to come," said Matthew Boring, Lied's associate director of marketing and patron development. "They know they're going to have a really excited, receptive crowd.
"I've seen ABT in New York. It was a sold-out show and all of that. But there was nothing like the energy and the reception that we had here in 2018. It was like a rock concert for ballet here."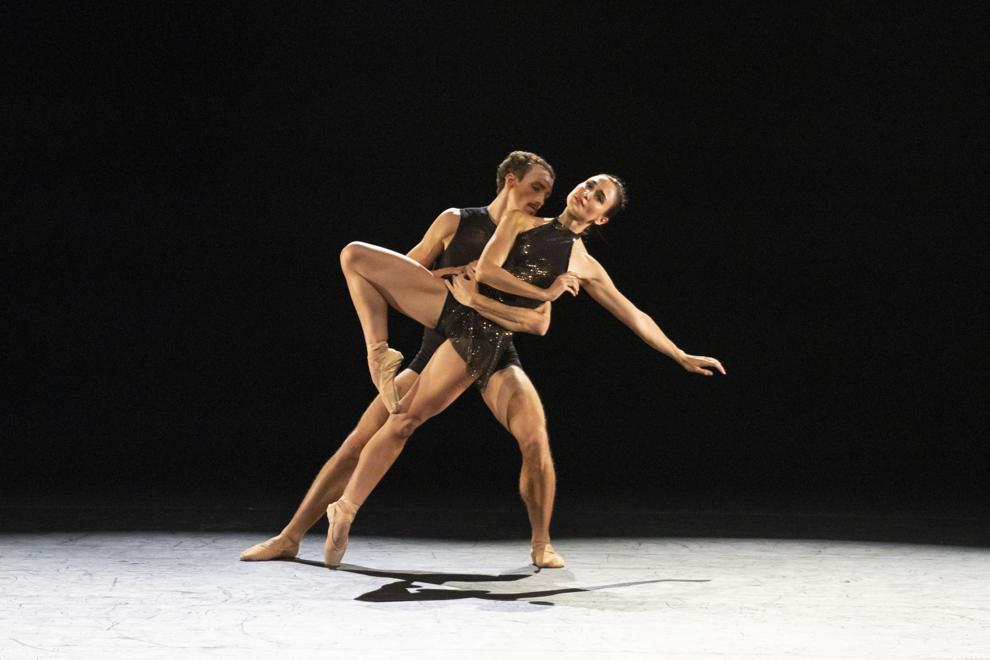 The second plus for Lincoln is its downtown, where the artists and crew will stay for a few days to a week or longer rehearsing for the tour.
"For the artists, it's, 'I'll come to Lincoln, stay downtown in nice hotels, be within walking distance of the Lied Center or the arena and have dozens of good places to eat and go at night,'" Boring said. "That's something that you don't find everywhere, and it makes Lincoln appealing."
Members of the Zac Brown Band, which has opened two tours at the arena, provide ample evidence of that. Crew members spent about a week living in downtown hotels on both occasions, with band members arriving three or four days before the show.
The proximity to downtown's live music venues and bars gave band members a few days of "living the college life," in the words of multi-instrumentalist Clay Cook, while they and their crew found favorite spots to hang out and eat. For drummer Chris Fryar, that spot is Hurts Donuts, which he calls "doughnut Disneyland."
All of that is communicated back to artist management and tour bookers.
"American Ballet Theatre shared with its board of directors when they had their international tour that of all the places they went, in 2018 at Lincoln, Nebraska, was their favorite," Lied executive director Bill Stephan said.
The final factors that bring tour openings to Lincoln are the arena and the Lied Center themselves. While the arena is now 8 years old and Lied is in its 31st season, the buildings remain among the best physical venues of their sizes in the country.
That is particularly appealing for Church and his production team, who have opened two previous tours in Lincoln, said general manager Tom Lorenz.
"They love the building," he said. "They love the audiences here."
Specifically, the arena has easy, multi-truck access to load in the stages, lighting, sound and other production equipment needed for the shows, and a plethora of dressing rooms and backstage work spaces.
The grid of steel beams that covers most of the arena high above the floor makes for ideal rigging, the hanging of the lighting, sound and production equipment. And Lorenz said the local chapter of the International Alliance of Theatrical Stage Employees is knowledgeable, experienced in the building and easy for the tours to work with.
As for the Lied Center, it will provide three rehearsal spaces — the main stage, Kimball Hall and the Johnny Carson Theatre — for the 20 dancers who will spend three weeks in Lincoln getting ready for the ballet tour.
The last plus for Lincoln, Lorenz said, is it doesn't cost a small fortune to rent the buildings and put the artists and crew up in downtown hotels as it would in, say, Chicago or New York.
All of that combines to make Lincoln a place where artists, their management and production team want to start tours.
"I'd like to open all our tours there," Fryar said before the Zac Brown Band's Feb. 29, 2020, show. "We didn't start this tour there. But I'm pretty sure we'll be back to start another one there. We really like Lincoln."
Photos: Pinnacle Bank Arena Concerts
Pinnacle Bank Arena concerts brings bands from around the country and world to perform for the local fans.
Reach the writer at 402-473-7244 or kwolgamott@journalstar.com. On Twitter @KentWolgamott