SIOUX CITY -- A newly reimagined "West Side Story" experience is coming to Sioux City April 21-22. 
In the Sioux City Symphony's presentation of "West Side Story," the actors will share the stage with the full orchestra.
A performance of "West Side Story" accompanied onstage by a full orchestra has never been done before, Symphony CEO Travis Morgan said. The symphony staged- and choreographed-version of the musical is the brainchild of music director Ryan Haskins.
Morgan likened this new "West Side Story" production to a sighting of Halley's Comet -- an experience that won't likely be repeated.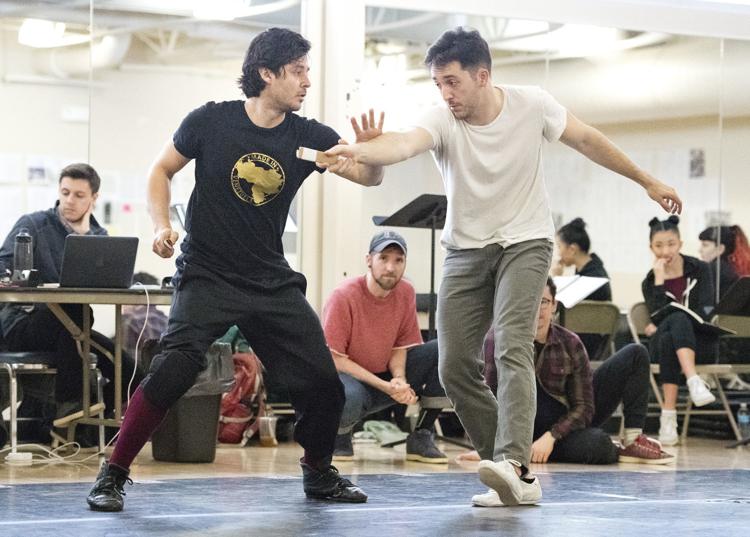 "This is a chance for people here in Sioux City to see something that no one in the world has ever seen before," he said. Haskins had to negotiate with the estate of Leonard Bernstein to get permission to do this version of "West Side Story."
"It was a lot of asking on his part," Morgan said. 
The orchestra will appear and disappear during the show, thanks to a digital backdrop projected onto a series of special curtains and scrims. One moment, the orchestra is in plain view. And the next, a curtain drops and the audience is transported to the Upper West Side. 
"All of a sudden, boom! The projector comes on, and there's New York City," Morgan said. 
A personal connection
For Alexis Semevolos, the history of "West Side Story" has a very personal dimension. 
Semevolos, a New York-based actress who plays Maria, the young woman torn between love and gang allegiance, said her grandparents moved from Puerto Rico to the states during the era the musical is set in. 
You have free articles remaining.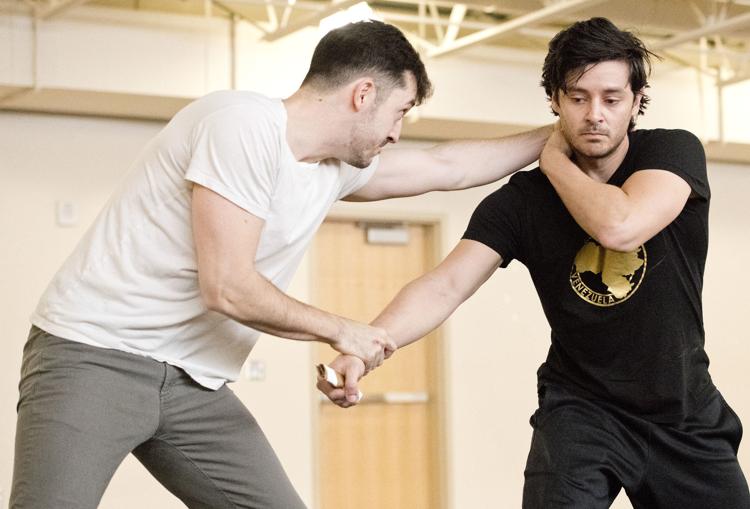 "My mother is Puerto Rican, my father is American -- Irish, Greek, and they met at a dance -- so they always called themselves Tony and Maria in my childhood," she said. 
Being part of the musically and physically demanding "West Side Story" is a challenge for all involved, regardless of how the show is presented, Semevolos said. 
"The score is incredibly detailed, the singing goes to every part of your range, both acting-wise and just note-wise," she said. "It's unlike all other musicals in that, every role is like that. Not just my role, not just Tony -- everyone has to go to the peak of what they can do. Everyone is acting to their full ability, everyone is dancing, everyone is singing." 
Marc Koeck, another New York-based actor (and native of Fargo, North Dakota), has been in "West Side Story" four times, counting this one. 
"This is not my first time at the rodeo," he said. 
Koeck, who plays the lovestruck former gang member Tony, said he knows actors who have practically made a career of roles in "West Side Story."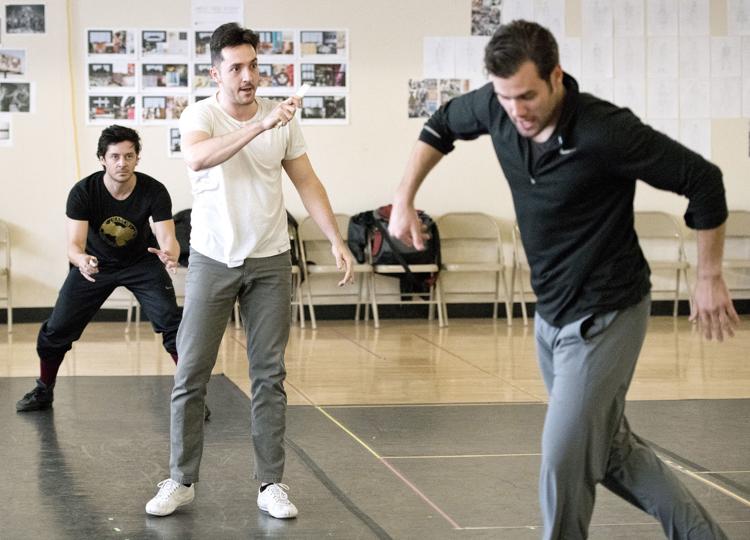 "Once you start doing 'West Side,' you start to become part of kind of a club of people who do 'West Side Story,'" he said. "I have friends that have a few thousand performances of it. 
"Some could say you could get stuck in the West Side if you stick in it too long." 
But Koeck said he could never get tired of being in "West Side Story" -- though he probably would eventually age out of the role.
Could "West Side Story," performed constantly since its premiere six decades ago, ever become dated or cheesy? Koeck thinks not. 
"My counter to that is, does 'Romeo and Juliet' still resonate?"