Now, because audiences are able to see the original cast (in a meticulous adaptation), they're going to want to see other shows done the same way. For Broadway, it could be a new revenue stream and a dandy way to make sure those sterling performances are preserved.
For those who never saw "Hamilton" on stage, this is as good as it gets. The fluid camera offers perfect views and a sense of the show's force – and movement.
All that Andy Blankenbuehler choreography is effortlessly on display, showing how crucial the ensemble is to telling the story.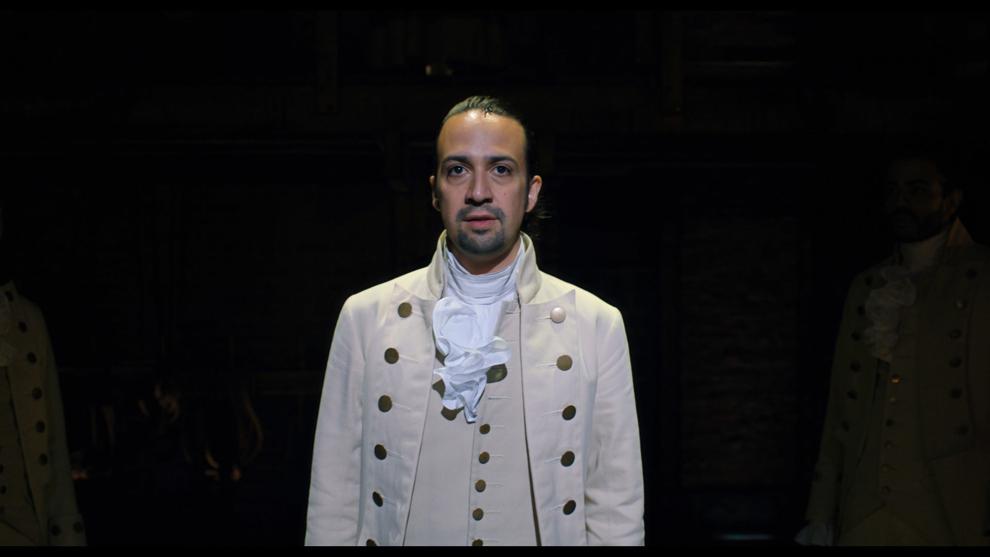 Lin-Manuel Miranda, the genius who adapted the musical from Ron Chernow's biography, humanizes those founding fathers and shows why they deserve to be remembered, not preserved in statues. He includes plenty of flaws and lets us experience the chaotic nature of rebels establishing a new form of government.
Like "Amadeus," "Hamilton" sets up a rivalry – between Hamilton, the overachiever (played by Miranda), and Aaron Burr, the contender (Leslie Odom Jr.). Friends at one point, they grow into competitors, then one becomes "the damn fool who shot" the other.
While Miranda uses a host of music styles to tell the story, he gets the most out of rap, letting Hamilton battle Jefferson (Daveed Diggs) in a throw-down worthy of Eminem and Tupac. He lets King George (Jonathan Groff) check in, too, with sounds that might have come out of London in the 1960s.
Director Tommy Kail swirls it all together in a tornado of scenes that crackle. When Washington (Chris Jackson, who really shines in this version) sends Hamilton a letter, members of the ensemble pass it from one to another, suggesting the kind of time it took to reach its recipient. Kail does a similar thing with a duel and lets Odom own the stage with "The Room Where It Happens," easily the show's best number.
A rotating turntable and a kaleidoscope of lights keep the focus tight, particularly when the story is rushing through those early days of America. There's plenty of history here, but it's told in a way that isn't easily forgotten.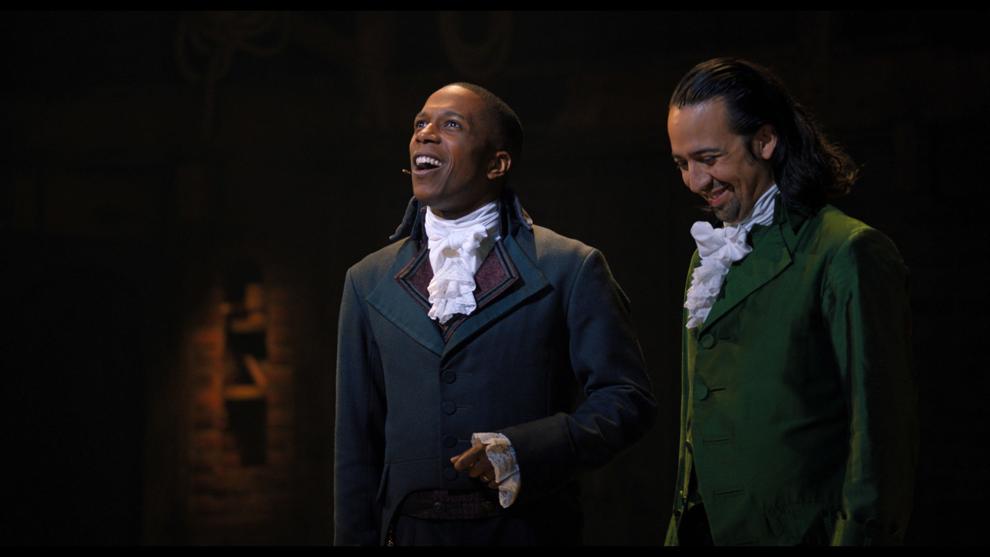 Phillipa Soo (as Eliza, Hamilton's wife) has some powerhouse moments that readily draw tears. When an epilogue fills in the rest of her story, it's clear the post-"Hamilton" years could have fueled another musical.
Renee Elise Goldsberry, as Eliza's sister, Angelica, and Anthony Ramos, as the Hamiltons' son, Philip, guarantee this musical won't soon leave you. They get those a-ha scenes that resonate.
All of "Hamilton" does that, to be honest. But for those of us who have been through more crises in six months than we've been through much of our lives, this is proof there's an end to the tunnel and a reason for hope.
A magnificent achievement – on stage and on television – "Hamilton" is the balm we need now, more than ever.
"Hamilton" will begin streaming July 3 on Disney+.