"It's killing me," he admits. "The last time I was on stage was three weeks ago for Dave Chappelle and I realized how much I missed it. I felt overwhelmed. I missed seeing people laugh and responding. I don't care how hard they try, virtual entertainment is not comparable to live entertainment."
Koy did, however, take advantage of his time at home. In addition to finishing his first book, "Mixed Plate," he wrote a movie that he and his writing partners sold to Steven Spielberg's production company.
He celebrated his son's 17th birthday, too, ("I bought his gifts at Walgreens") and did things "just to stay productive."
Like many in the entertainment industry, Koy isn't sure how a socially distanced world will work. "The last concert I saw was Elton John and all these feelings and emotions went through my body," he says. "It brought me back to my childhood. Those are moments you can't duplicate. Can you imagine Elton John's last performance on Zoom?"
Because folks are able to shop, eat at restaurants and fly on planes, there should be a way to make large-scale shows work, he says. "What's the difference between eating at Cheesecake Factory and having a stage at the end of the room and performing live in an arena? Let's get these things back on stage."
Luckily, a recent Netflix special has kept the 49-year-old front and center in fans' minds. That veer – into a world few comedians experience – came not because someone made him an offer but because he invested in himself.
"If you're going to wait for someone else to believe in you, it's not going to happen," Koy says. "The first special I did on Netflix, I paid for. I invested in myself and I made things happen."
Some comedians, he says, don't sell themselves enough. "Twelve years ago, I wanted to motivate and push them but I realized I can only push and motivate them for so long. It comes down to them. If you don't want to make that move, you're going to stay in that place – whatever that place is."
That's not Koy. Since landing the Spielberg deal (which is a film based on the comedian's life), he has pitched other ideas. "It's all about being creative and being motivated."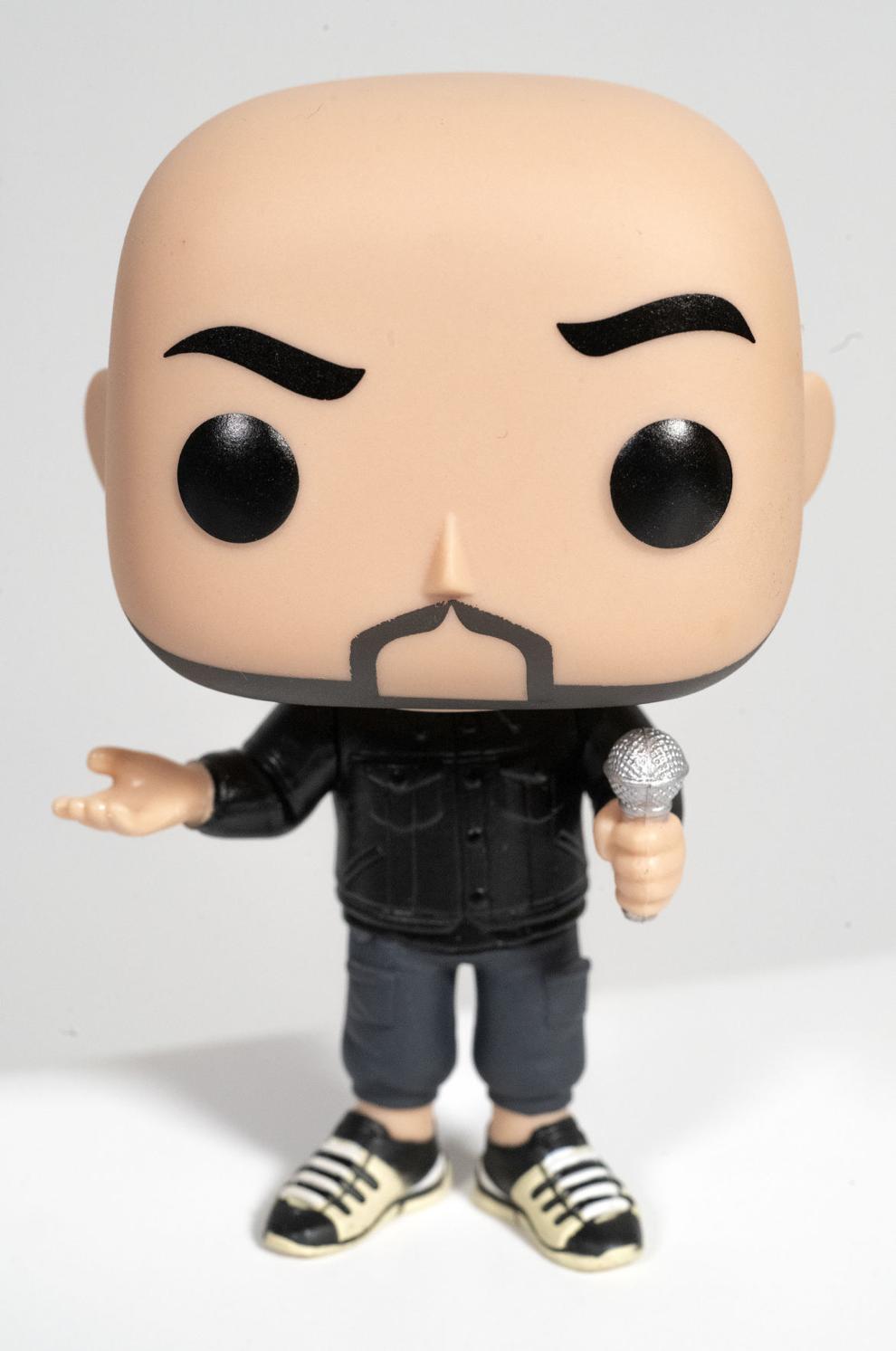 Look at his career arc and it's easy to see the ambition that took him from school talent shows to Las Vegas to television (including a regular spot on "Chelsea Lately") to some of the biggest arenas in the country.
Building off his family life (his father married a Filipina while he was stationed in the Philippines), Koy has been able to tap into universal truths.
Mom, who's a frequent target in his routines, loves his impersonation and sly view of her. "It'd be one thing if I was bashing her…but I'm praising her and the response has been great."
Son Joe (Joseph Herbert Jr.) factors in the latest special, too, and he's just as supportive. "He loves it," Koy says. "I used to ask permission but he gets it…he gets what I'm doing and he loves being vulnerable. He makes fun of himself."
Recently, Koy posted a video of Joe Jr. dancing "and he was laughing at it. When you can laugh at yourself, that's cool."
Dad figures a Jo Koy Jr. standup career could be possible, particularly since his son is good at sizing up routines and figuring out what works and what doesn't.
The key to surviving in the business, Koy says, is dealing with rejection. "You have to recognize that failure and move forward. Michael Jordan missed a million game-winning shots but he kept moving forward. That's how I feel about Hollywood. I went on lots of auditions and didn't get the shot. But if I were to sit and dwell on it, I'd never get anywhere. You just have to keep moving forward."
And how do you know when you've made it? When the guy behind Funko figurines comes to your show and says he wants to turn you into one of its collectibles.
"They hit my people up and the next thing you know, I'm a Funko. It's been amazing."
Those figurines (which, by the way are available on Koy's website) "are the new baseball cards," he says.
Even better, they're a point of pride for Joe Jr. "How many sons can say, 'My dad has a Funko?'" Koy says with a pride. "Is it crazy or what?"