"Out of all of the seasons, fall is probably written about the most," Adrienne Dunn said, looking at stacks and stacks of material. "Who would…
SIOUX CITY -- Author Janice Schnaible will be signing copies of her new book, "Poems From My Heart," from 2 to 4 p.m. Saturday at Whispering C…
SIOUX CITY -- Jeanne Emmons, the 2006 winner of the James Hearst Poetry Prize, will be reading a selection of her poems at 2 p.m. Nov. 3 at th…
Elizabeth Coody said Jesus depicted as an Anglo-Saxon male probably says more about an artist's interpretation than anything in the Bible. "An…
The 387-page horror novel -- which recounts a small community's brush with unspeakable evil and its desperate struggle for survival -- was a p…
SIOUX CITY -- Book and beer lovers are invited to meet Iowa author Betty Brandt Passick from 1 to 6 p.m. July 21 at Jackson Street Brewing, 60…
SIOUX CITY -- You wouldn't think that a book first published in 1939, about a poor family escaping their Oklahoma home for a new life out west…
NEW YORK (AP) — Danny Aiello, the blue-collar character actor whose long career playing tough guys included roles in "Fort Apache, the Bronx,"…
TORONTO (AP) — Adam Sandler was waiting to be thrown into a midtown fountain on Sixth Avenue for a scene in Josh and Benny Safdie's "Uncut Gem…
LOS ANGELES (AP) — When Disney bought Lucasfilm for more than $4 billion in 2012, there were lofty expectations of reviving "Star Wars" in spe…
Danny Aiello, the character actor whose long career playing tough guys included roles in "The Godfather, Part II" and his Oscar-nominated perf…
NEW YORK (AP) — Olivia Wilde said Thursday she does not believe the real-life journalist she plays in the new film "Richard Jewel" "traded sex…
Terrence Malick's "A Hidden Life" resides above the clouds in a small Alpine hamlet.
HOUSTON (AP) — As a member of Houston's pioneering rap group The Geto Boys, Brad Jordan co-wrote the early 1990s hip-hop anthem "Mind Playing …
LOS ANGELES (AP) — President Donald Trump has signed resolutions renaming two post offices in the Los Angeles area in honor of Marilyn Monroe …
Rosalia recorded part of a song with Billie Eilish and she is desperate to finish it with the 'bad guy' hitmaker.
Dua Lipa has released the album title track from 'Future Nostalgia' to "tie" her fans "over until the new year".
Harry Styles has revealed he was inspired by a David Bowie interview when deciding how he felt about the track 'Treat People With Kindness' on…
Billie Eilish would love to record a duet with Justin Bieber after he appeared on a remix of her hit single 'bad guy' this year.
VIRGINIA BEACH, Va. (AP) — The 2020 lineup for the Something in the Water music festival in Virginia includes Post Malone, Chance the Rapper, …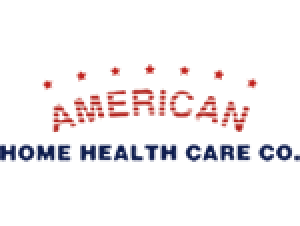 American Home Health Care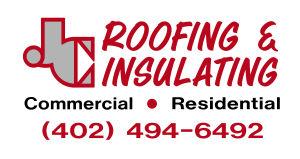 J.C. Roofing & Insulating
Whether it was a royal interview or a viral alien, 2019 saw some jaw-dropping moments that found huge audiences despite how fragmented our TV …
The actors guild, as expected, nominated both Martin Scorsese's Netflix opus and Quentin Tarantino's Hollywood fable for best ensemble. But th…
Scarlett Johansson received two individual nominations, "Parasite" scored a best ensemble nod and both "The Irishman" and "Once Upon a Time ..…
Philip McKeon, the former child actor best known for his role on the sitcom "Alice," died Tuesday at 55 after a long illness, a family spokesman said.
Philip McKeon, the former child actor best known for his role on the CBS sitcom "Alice," died Tuesday, a family spokesman said. He was 55.
Actor Kirk Douglas turned 103 on Dec. 9. Here's a look back at his life and career in photos.
After 37 years, Vanna White filled in for Pat Sajak on "Wheel of Fortune" as he recovered from surgery. Here's a look at the famous letter tur…