SIOUX CITY | It may simply be coincidental but two of Adrienne Jansen's children are currently reading books revolving around pieces of clothing.
"My 16-year-old daughter is reading (Ann Brashare's 2003 novel) 'Sisterhood of the Traveling Pants' because she loved the movie," Jansen, services manager for the Sioux City Public Library, said. "Meanwhile, my 5-year-old daughter is reading (Tupera Tupera's 2015 children's book) 'Polar Bear's Underwear' because she has a wicked sense of humor."
Jansen said summertime reading is very important for kids. 
"During the school year, children are required to read all the time," she said. "You want them to use to use summers as a time to read for fun."
Indeed, Jansen said a young patron came to her with an entire list of book genres.
"The patron was in middle school and he wanted to read a book that was published this year, a book that was going to be made into a movie, a book that was a piece of nonfiction as well a book that was an autobiography," she remembered.
Phew, that's a pretty ambitious selection material, right?
"This is exactly what I thought," Jansen said. "(But the patron said) he wanted summer books that were completely different than the books he read during the rest of the year."
"That was a pretty smart way to approach reading," she said. "It's fun stepping outside your comfort zone."
Whether or not your child's literary tastes are expanding, here are some of Jansen's favorite kids books for the summer of 2017.
"THE GIRL WHO DRANK THE MOON"  by Kelly Barnhill
"A 2017 Newbery Medal winner for most distinguished contribution to American literature for children, 'The Girl Who Drank The Moon' may revolve around witches. But these witches are nice ones. That's why the book is perfect for fourth- to sixth-graders."
"THE ADVENTURES OF CAPTAIN UNDERPANTS" by Dav Pilkey and "WONDER" by R.J. Palacio
"Since both of these books are being made into motion pictures, we have a problem keeping them on the shelves. Both books are great and 'Wonder' -- the story of a fifth-grader with a facial deformity -- is especially well-done."
"THE BOYS WHO CHALLENGED HITLER" by Phillip Hoose and "WHO WAS AMELIA EARHART" by Nancy Harrison and Kate Boehme Jerome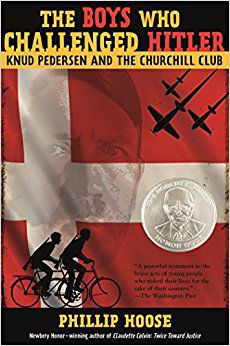 "There's no reason why history needs to be boring. Both of these books give a more approach to history. It adds another layer to what children learn in school."
"LIGHTS, CAMERA, MIDDLE SCHOOL! (BABYMOUSE TALES FROM THE LOCKER)" by Jennifer L. and Matthew Holm
"Graphic novels are becoming popular with book lovers of all ages. However, I think the 'Babymouse Tales From The Locker' is unusually smart. The graphic nature of the book never overshadows the story. Plus both are essential in enjoying the book." 
"ADA TWIST, SCIENTIST" by Andrea Beaty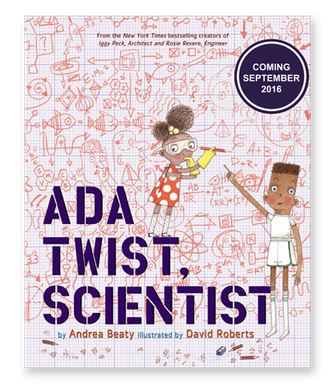 "This is another book that bridges the gap between text and graphic novel. What I like about it is the fact that Ada is a girl who loves science and questions everything she encounters. Ada's science experiments may not always work but the readers will be charmed with everything Ada does."