Written by Karen Kilpatrick and Luis O. Ramos Jr.
Illustrated by German Blanco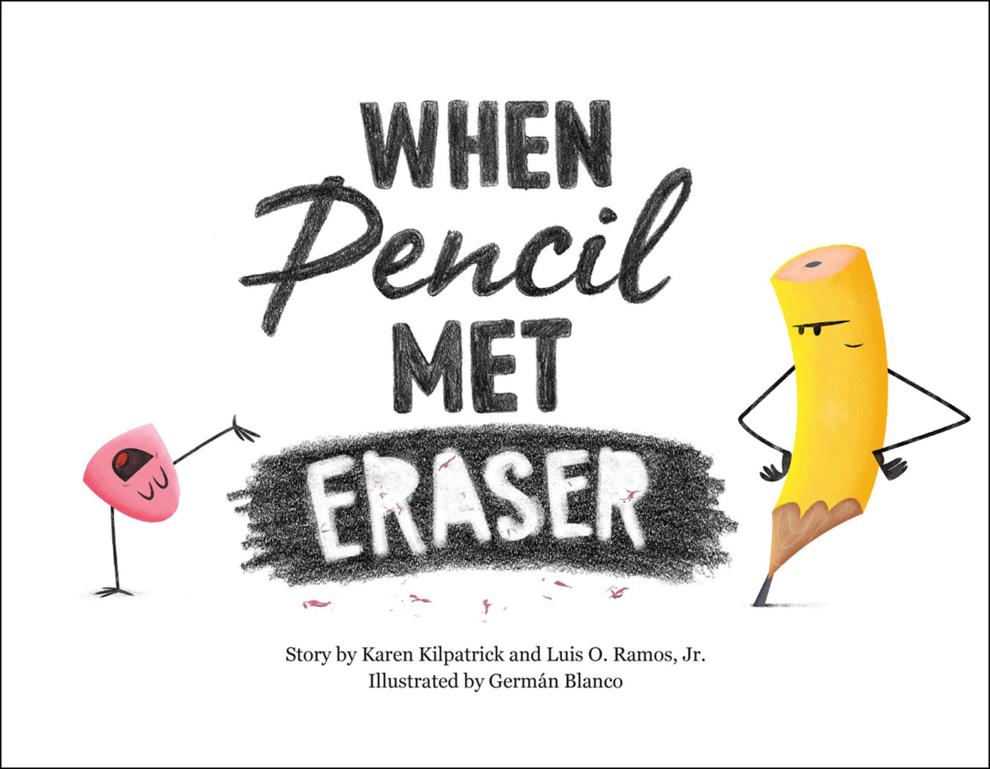 This hilariously illustrated book is about a pencil who "likes to work alone" and an eraser who has all sorts of ideas for improvement for pencil's drawings. At first, pencil is annoyed by eraser's changes, but by the end of the book, he recognizes that the white space, blending effects and mistake correction that eraser offers makes his drawings better. Chosen by Parents magazine as one of the best kids' book of the year.