ALBUQUERQUE, N.M., (AP) — Civil rights activists were still mourning the 1968 assassinations of Rev. Martin Luther King, Jr. and Robert Kenned…
LOS ANGELES (AP) — The men bringing James Dean back to life for a forthcoming film are aiming not just to give his digital likeness a role, bu…
LOS ANGELES (AP) — Off-camera and during commercials, the stars at the Screen Actors Guild Awards got to rub shoulders, give congratulatory ki…
"Parasite" has officially infected Hollywood's award season. Bong Joon Ho's Korean class satire became the first foreign language film to take…
Five of this year's nine Academy Award best picture nominees have entered the streaming, downloading and DVD/Blu-ray phase. The others are sti…
LOS ANGELES (AP) — Two "Bad Boys" were too good for one "Dolittle" at the box office.
MINNEAPOLIS (AP) — A wrongful death lawsuit filed by Prince's family members has been quietly dismissed in recent months, suggesting family me…
'We Are The Champions' legends Queen have become the first ever band to be honored with an official UK coin.
'Bad Guy' hitmaker Billie Eilish will be recording her second album this year, but fans could be waiting a while to actually hear it.
SANTA ROSA BEACH, Fla. (AP) — David Olney, a folk singer who wrote songs recorded by Linda Ronstadt and Emmylou Harris, died following a heart…
American singer Halsey has thanked her fans for being so "accepting" of her vulnerabilities.
Stormzy has admitted he came to terms with the fact that his Grime "forefathers" will be "resistant" towards him.
Veteran star Chuck D has hit out at the Recording Academy for opting to part ways with its CEO Deborah Dugan.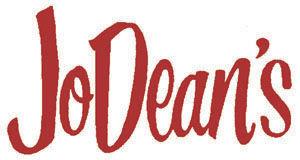 JoDean's Steak House & Lounge
The two reflect ahead of a big episode for Randall and Beth and shout out costar Justin Hartley for his first episode as director.
Awkwafina's brash, screeching shamelessness fits well with Comedy Central's irreverence in a sitcom based on the Golden Globe winner's life.
Ted Danson, Tiffany Haddish, Drew Brees and more A-listers appear as participants. Plus, find out what else is in store!
Here's when Peter will be back on your television screen.
Plus, catch 'Home Town' on HGTV.
When the new installment, "Star Trek: Picard," premieres this month, it will boast something other editions haven't had – a Pulitzer Prize-win…
This sequel is just another visit, not a whole new twist. When the initial thrill is gone, it's just another Man versus Zombie video game.