One of the few copies of the comic book that introduced Superman to the world has sold for a super-sized, record-setting price.
What we learned: Lynch's skills were just as sharp as they were before the hiatus. He didn't take the easy way out when talking politics. He w…
In addition to finishing his first book, "Mixed Plate," Koy wrote a movie that he and his writing partners sold to Steven Spielberg's producti…
Lynch will be among the first major performers in Sioux City since the pandemic struck when he takes the stage at the Orpheum on Nov. 5. Expec…
The two-time Grammy winner suggested Americans fill the "hole in our hearts" by ordering something online. Fans of his work on "The Daily Show…
It's been awfully quiet on the Marvel Studios front ever since Ant-Man and the Wasp dropped back in June.
Revolutionary comic book creator Stan Lee, who died Monday, frequently made cameos in movies featuring his creations.
Movie critic Bruce Miller says "The Mitchells vs. The Machines" has a little Disney here, a lot of pop culture there and a topping of "Star Wa…
If you thought it was hard waiting in line at a theme park, you haven't had a next-level vacation like the Mitchells.
Outdoor theaters in Bellevue and Waterloo, damaged during the floods of 2019, are returning this month. And the new Quasar Drive-In Theater ne…
From the Mummy to the Marvel Cinematic Universe, here's a look at the 50 highest-grossing movie franchises.
Here's a look at the best movies of the 90s, according to IMDb and Metacritic scores.
There's plenty to admire in "Minari," a gem of a film about a Korean family's search for a better life.
A 16-year-old "American Idol" contestant has dropped out after a video circulated of him sitting next to someone wearing what appears to be a …
The rapper was greeting fans and promoting his cognac brand. More than 900 people purchased a bottle of Branson Cognac or his champagne, Le Ch…
'American Idol' Finalist Caleb Kennedy Exits Show After Offensive Video Resurfaces
SIOUX CITY -- Hard Rock Hotel & Casino Sioux City will be packing its Battery Park summer concert series with plenty of hot headliners.
Tickets for the Aug. 14 show go on sale Friday, May 21, at 10 a.m. It will be just the second concert ever at the 98-year-old stadium, which h…
Each will be honored during an induction ceremony in Cleveland on Oct. 30. See the full list of 2021 inductees:
This class will be honored during an induction ceremony in Cleveland on Oct. 30 before what organizers hope is a full house of fans enjoying l…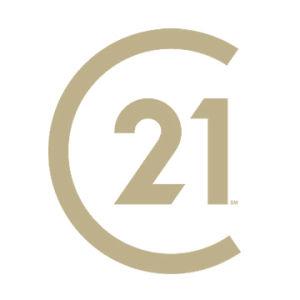 Eric Banks, Century 21 Prolink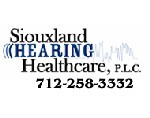 Siouxland Hearing Healthcare P.L.C.
A list of the 100 best animated TV shows of all time. What's your favorite?
Plus, find out which special guests are stopping by, including some from the NBC comedy's 10-season run.
Titus Welliver will return in an IMDb TV spinoff following the end of the Amazon series.
Growing up, Hannah Einbinder's mother — "Saturday Night Live" star Laraine Newman — played comedy routines in the car.
Ellen DeGeneres has decided her upcoming season of "The Ellen DeGeneres Show" will be the last. Take a look at photos of her career over the years.
Ellen DeGeneres, who has seen a ratings hit after allegations of running a toxic workplace, is ending her longtime-running talk show.