The two-time Grammy winner suggested Americans fill the "hole in our hearts" by ordering something online. Fans of his work on "The Daily Show…
It's been awfully quiet on the Marvel Studios front ever since Ant-Man and the Wasp dropped back in June.
Revolutionary comic book creator Stan Lee, who died Monday, frequently made cameos in movies featuring his creations.
Comic book genius Stan Lee, the architect of the contemporary comic book, has died. He was 95.
What do you learn about Kevin Hart by looking at his social media channels?
The Transformers have been transformed yet again — this time into exuberantly colorful multistory buildings that loom unexpectedly over the ha…
SIOUX CITY | Stand-up comedian Rodney Carrington will perform at the Orpheum Theatre on Sept. 16.
If you're watching a big studio film featuring a female ensemble, there is a 50% chance that there is going to be some monologue about how men…
LOS ANGELES (AP) — Robert De Niro will receive the Screen Actors Guild's life achievement award.
NEW YORK (AP) — Of all the editors, fashion notables, filmmakers and cultural critics who opine on Ralph Lauren in the new documentary "Very R…
iTunes Movies U.S. charts for week ending November 10, 2019:
PARIS (AP) — The Paris screening of a new French-Italian film "An Officer and a Spy" is going ahead despite a new allegation that its director…
Cops might do well to position their speed traps near movie theaters wherever the new film "Ford v Ferrari" is playing. They might fund their …
Plácido Domingo is scheduled to sing two concert performances in Verdi's "I Vespri Siciliani (The Sicilian Vespers)" next summer as part of th…
Louis Tomlinson has admitted he found One Direction's music to be too "vague" and impersonal.
Former Arctic Monkeys bassist Andy Nicholson was suicidal following his "soul-destroying" departure from the band in 2006.
Robbie Williams has announced a second residency in Las Vegas for 2020.
NASHVILLE, Tenn. (AP) — Country music singer, songwriter and actor Dwight Yoakam was honored by performing rights organization BMI for his tra…
LOS ANGELES (AP) — R&B crooner John Legend has been named the Sexiest Man Alive by People magazine.
MIAMI (AP) — Italian tenor Andrea Bocelli is staunchly defending opera legend Placido Domingo, calling it "absurd" that opera houses have canc…
Guarantee Roofing & Siding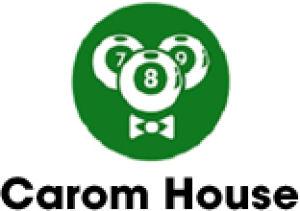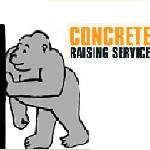 This week's most buzz-worthy topics and shows on TV
Brad Paisley won't be running roughshod over the nominees at this year's County Music Association Awards. He's too busy prepping his own TV show.
Because the new edition follows a high school staging the Disney musical, the characters aren't exactly duplicates. Teens may be vying to play…
Drama nerds are going to love Disney+. In addition to a vault of old musicals, it boasts two new series that should kindle a little high schoo…
Hallmark isn't the only place to get your Yuletide cheer this holiday season.
Avi Gupta, 18, won the teen "Jeopardy!" tournament, and he's donating some of his winnings to cancer research in honor of host Alex Trebek.
Reviews on Twitter of the live musical event showcasing "The Little Mermaid" were harsh, with people panning Shaggy's Sebastian outfit in particular.