OKOBOJI, Iowa -- Elvis was there. So were two guys in fox hats and an accordionist in shorts.
There's plenty to admire in "Minari," a gem of a film about a Korean family's search for a better life.
Here's a ranking of the 100 best international movies of all time, based on data from IMDb and Metacritic. Which must-see gem will you add to …
The day we honor mothers is almost upon us. For the occasion here are six great films about mothers. So hug your mom. And avoid wire hangers.
Celebrate mother's day with a collection of some of the best and worst mothers on film with the latest 'Just to be Nominated' podcast!
There's the hint of a great actress yet to come in "Here Today," but it's fairly stifled once Tiffany Haddish settles in as caregiver for Bill…
Movie critic Bruce Miller says "Here Today" is a story of friendship. It isn't as nuanced as "The Father," but it's a more accessible way to t…
Here's a collection of some of the all-time best tunes about moms. So, crank it up and have a happy Mother's Day.
From Weezer to Moby and the Black Keys, here are five album releases worth giving a listen in May.
SIOUX CITY -- Four years ago, when social distancing wasn't in our vocabulary and outdoor concerts filled summer calendars, a newly blonde Ala…
Album out Friday, May 7th. https://weezer.lnk.to/vanweezer.
SIOUX CITY -- "Disney Princess -- The Concert" will be coming to the Orpheum Theatre, 528 Pierce St., on Dec. 4.
Singer Frankie Valli, frontman of the Four Seasons, turns 87 on May 3. Here's a look back at his career in photos.
"Natural Blues" (Reprise Version) by Moby ft. Gregory Porter & Amythyst Kiah from the new album "Reprise" out May 28 on Deutsche Grammophon.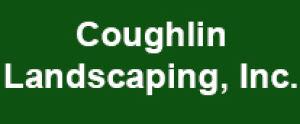 Coughlin Landscaping, Inc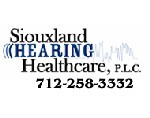 Siouxland Hearing Healthcare P.L.C.
Streaming highlights include the return of two acclaimed comedies: Aidy Bryant's final episodes of Shrill and a new season of the workplace fa…
The live-action series is coming to Netflix. Find out what else Millar has in store.
Even though "Shrill" is entering its last season, star Aidy Bryant and author Lindy West say they've learned so much they're certain it will a…
Welcome back to Hawkins National Laboratory.
'Wednesdays are the new Fridays,' Hiddleston says.
Last seen on ABC, "Kids Say the Darndest Things" moves to CBS, with Tiffany Haddish still mixing it up with the young ones. Netflix reopens th…
Here's a look at the 100 top-rated TV shows of all time, according to IMDb users.