Sioux Cityans love their hot dogs and have the history to prove it. Take a look at photos from our files of past and present Sioux City shops.
Where's a good place to eat?
Of the 50 top restaurant chains in the United States, 15 have no locations in the Sioux City area. Which ones would you like to see in Siouxland?
Not sure where to dine in Sioux City? Here are some fan favorites according to Facebook reviews.
Tired of the same burgers and hotdogs at your backyard celebration? Try these recipes to take your Fourth of July barbecue to the next level.
Recently opened bars and restaurants in Siouxland. Don't see one listed here? Email your suggestions.
Siouxland loves to eat so we took a look at the highest ranked restaurants in our area.
VERMILLION, S.D. -- A high-fat, low-carb and low-calorie diet may sound like a problem, but for Jerad Higman, owner of RED Steakhouse, it was …
Asking locals is always the best way to find good places to eat when traveling or, in my case, while on assignment.
SIOUX CITY | Brioux City Brewery, a new brewpub operating out of Marty's Tap, is set to open as Sioux City's newest brewpub. Having cleared it…
Bars that have received the most stars on Facebook and have a significant number of reviews. Click on stars for more information on Facebook a…
Content and images contributed by The Diving Elk. 
Recently opened bars and restaurants in Siouxland. Don't see one listed here? Email your suggestions.
More than 200 people are already booked for the trip. 
Thousands of people will visit Casper for the Aug. 21 solar eclipse. And while the 2 minutes and 26 seconds of darkness will be the highlight,…
Recently opened bars and restaurants in Siouxland. Don't see on listed here? Email your suggestions.
The annual Heelan "Boots n' Bling" auction will begin at 5:30 p.m. Saturday at the Sioux City Convention Center, 801 Fourth St.
Tickets are available for the Valentine's Dinner and Show Fundraising Gala to be held at 6 p.m. Feb. 12 at the Clay County Regional Events Cen…
For four days, the Ice Cream Capital of the World will celebrate the frozen treat responsible for its nickname.
Guarantee Roofing & Siding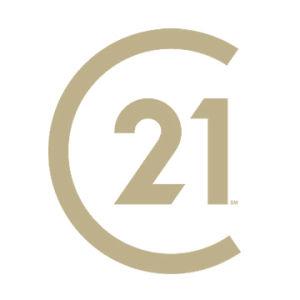 Eric Banks, Century 21 Prolink
Historic Fourth Street has been the site of several violent incidents in recent years, even as the area attracts more businesses and jobs. Wha…
Numerous buildings along the Pierce Street Corridor have been home to a variety of enterprises over the past 50 years. Others have been torn down.
Chef Christopher Koetke demonstrates cutting techniques with help from audience members during the Sioux City Journal's Relish Magazine Cookin…
Relish Magazine Cooking Show at the Sioux City Convention Center Thursday, August 23, 2012.
SIOUX CITY -- Every year, the Barstool Open roving trophy can be counted on to be stolen.
SIOUX CITY -- One hour free parking at meters. Additional two-way streets. More parks.
Everybody knows at least one — a pretentious foodie who insists on froo-froo ingredients, laborious techniques and over-the-top dishes.