What does a sea monster look like?
The only thing we really learn from "The Hitman's Wife's Bodyguard" is how good Salma Hayek is at swearing.
Movie critic Bruce Miller says "Luca" paints an intriguing world where sea monsters actually exist. The film is full of bright, sun dappled co…
Here's a look at zombie film history through the decades, including 20 films that marked a major moment in the development of the genre. 
The old "fish out of water" concept takes hold in "Luca," a charming coming-of-age story that uses animation to its fullest.
EDITOR'S NOTE: We take a look back at the original "Raiders of the Lost Ark" review in the June 11, 1981 edition of The Sioux City Journal.
Sir Paul McCartney, legendary singer-songwriter and member of the Beatles, turns 79 on June 18. Here's a look back at his career in photos.
We don't get to choose the Song of the Summer. It chooses us.
Here's a look at 15 major festivals with announced 2021 dates.
SIOUX CITY -- With nearly 100 movie or TV acting credits to his name, Kevin Bacon doesn't mind if you know nothing about his music. 
CDC guidance saying fully vaccinated people can go maskless has spurred a desire to return to normal, and to concerts. So how risky are indoor…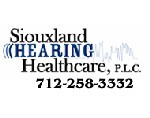 Siouxland Hearing Healthcare P.L.C.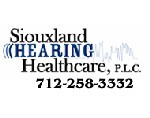 Siouxland Hearing Healthcare P.L.C.
Frank Bonner, who played a brash salesman with an affection for polyester plaid suits on the TV comedy "WKRP in Cincinnati," has died. He was 79.
Frank Bonner, star of 'WKRP in Cincinnati,' dies at 79.
Apple's dark comedy sees psychiatrist Rudd insert himself into the life of patient Ferrell.
A millennial favorite returns with the Paramount+ reboot of "iCarly," revisiting the influencer in her 20s.
Learn more about AMC Networks' platform for the best of Black storytelling.
For Captain Picard Day, Paramount+ also released a new poster for the series starring Patrick Stewart.
NBC's "The Blacklist" promises answers to long-simmering questions, and Hulu's "The Handmaid's Tale" wraps its grueling fourth season as FXX's…