The Friends of FM90 will continue its series of "after hours" presentations that feature aspects and programs of KWIT KOJI public radio.
VERMILLION, S.D. -- The University of South Dakota's Department of Theatre will present a workshop production of eight, student-directed one-a…
The creative team at G.R. Lindblade & Co. has produced another book, capturing that which sets Sioux City apart from other communities, wh…
Siouxlanders are invited to take a trip around the world through the art of dance.
The Morningside College Music Department will present its annual voice recital featuring songs from Baroque era composers at 7:30 p.m., Nov. 1…
Over the past month, I have arrived at a new appreciation for those who have never been on stage.
When history is written, folks may remember the film that got them back in theaters was "Godzilla vs. Kong."
The hosts of the 'Just to Be Nominated' podcast talk 'In the Heights,' recommend films that 'Fast & Furious' heads would love, take a dip …
Whatever happened to "Mean Girls"?
Before there was "Hamilton," there was "In the Heights," the Broadway musical that put composer Lin-Manuel Miranda on the map.
Movie critic Bruce Miller says "In the Heights" is a wildly exuberant musical about the bond between friends, neighbors and relatives in Washi…
All pairs on this list have the same basic plot once you strip away the details.
Here's a look at 15 major festivals with announced 2021 dates.
SIOUX CITY -- With nearly 100 movie or TV acting credits to his name, Kevin Bacon doesn't mind if you know nothing about his music. 
CDC guidance saying fully vaccinated people can go maskless has spurred a desire to return to normal, and to concerts. So how risky are indoor…
SIOUX CITY -- The Sioux City Symphony Orchestra will finish its truncated season with "Glorious Brass" at 7:30 p.m. Saturday at the Orpheum Theatre.
The CMT Music Awards are Wednesday night. The show, which will air live from Nashville, is hosted by Kane Brown and Kelsea Ballerini and some …
The advice from federal health officials remains insistent: Please stay home this summer unless it's absolutely necessary — even if you're vac…
Summer fun is in the stars, the stadiums, the swimming pools, the parks and the pavilions this year. Here's what you need to know to stay on t…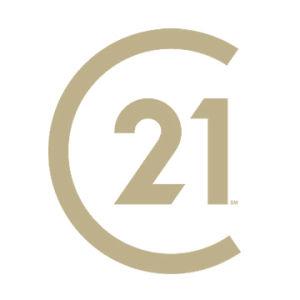 Eric Banks, Century 21 Prolink
If Clea DuVall had been able to take her cat to therapy, she may not have written "Housebroken," a new animated series on Fox.
If much of today's streaming menu looks familiar, it's because many series have advanced to a sophomore season, including the buzzy internatio…
As the pandemic recedes, so do our TV-watching hours. Here are 12 new series worth your time this season
Playing a teenager left for dead in the woods required more than a few acting exercises. For Anwen O'Driscoll, it involved working with an occ…
We've been waiting a year, and Lin-Manuel Miranda's "In the Heights" is finally here, on the big and small screen.
Patrice McCabe aims to show RV travelers the treasures of Nebraska they can't see from the interstate in the pilot episode of a new Discovery …
John B. and Sarah are 'back in the G game' when the YA drama returns.