NORTH SIOUX CITY, S.D. -- Video lottery operators here are rolling out new slot machine-style games to reverse a slump in revenues and fight o…
DES MOINES -- Officials with the state Tourism Office, Iowa Lottery and Iowa State Fair are combining their marketing power to promote Iowa ev…
The hosts of the 'Just to Be Nominated' podcast talk 'In the Heights,' recommend films that 'Fast & Furious' heads would love, take a dip …
Whatever happened to "Mean Girls"?
Before there was "Hamilton," there was "In the Heights," the Broadway musical that put composer Lin-Manuel Miranda on the map.
Movie critic Bruce Miller says "In the Heights" is a wildly exuberant musical about the bond between friends, neighbors and relatives in Washi…
All pairs on this list have the same basic plot once you strip away the details.
LGBTQ+ representation has always existed in films, but how much has it evolved?
SIOUX CITY -- With nearly 100 movie or TV acting credits to his name, Kevin Bacon doesn't mind if you know nothing about his music. 
CDC guidance saying fully vaccinated people can go maskless has spurred a desire to return to normal, and to concerts. So how risky are indoor…
SIOUX CITY -- The Sioux City Symphony Orchestra will finish its truncated season with "Glorious Brass" at 7:30 p.m. Saturday at the Orpheum Theatre.
The CMT Music Awards are Wednesday night. The show, which will air live from Nashville, is hosted by Kane Brown and Kelsea Ballerini and some …
The advice from federal health officials remains insistent: Please stay home this summer unless it's absolutely necessary — even if you're vac…
Summer fun is in the stars, the stadiums, the swimming pools, the parks and the pavilions this year. Here's what you need to know to stay on t…
John Davis, one of the true singers behind notorious R&B act Milli Vanilli, has died of coronavirus at age 66, according to his family.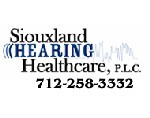 Siouxland Hearing Healthcare P.L.C.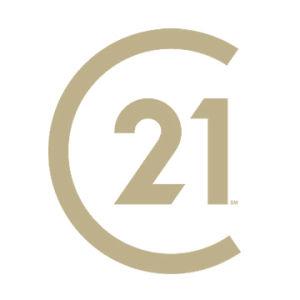 Eric Banks, Century 21 Prolink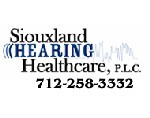 Siouxland Hearing Healthcare P.L.C.
If Clea DuVall had been able to take her cat to therapy, she may not have written "Housebroken," a new animated series on Fox.
If much of today's streaming menu looks familiar, it's because many series have advanced to a sophomore season, including the buzzy internatio…
As the pandemic recedes, so do our TV-watching hours. Here are 12 new series worth your time this season
Playing a teenager left for dead in the woods required more than a few acting exercises. For Anwen O'Driscoll, it involved working with an occ…
We've been waiting a year, and Lin-Manuel Miranda's "In the Heights" is finally here, on the big and small screen.
Patrice McCabe aims to show RV travelers the treasures of Nebraska they can't see from the interstate in the pilot episode of a new Discovery …
John B. and Sarah are 'back in the G game' when the YA drama returns.