The best thing about getting "Avengers: Infinity War" on DVD is being able to comb for clues.
How are (spoiler alert!) all those superheroes going to come back their biggest foe yet?
The first part of a two-part battle royal, "Infinity War" shows how the regulars deal with a hulking bad guy named Thanos (Josh Brolin).
Directors Anthony and Joe Russo give everyone a little screen time, then hunker down for the real showdown.
In the process, we get appearances from the Avengers, the Guardians of the Galaxy, some fringe superheroes and the latest hitmaker, Black Panther. MIA: Ant-Man and the Wasp. Could that be a clue?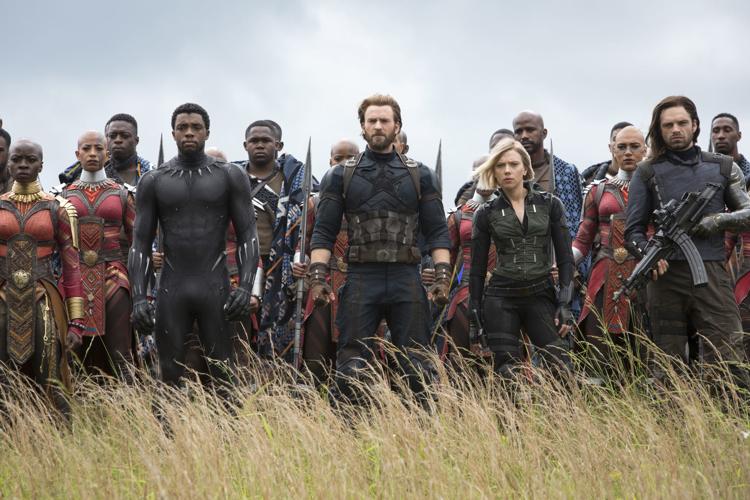 Thanos, we quickly learn, wants to get all six Infinity Stones so he can rule everything. He has a couple of them, but some of the Avengers have access to the others. Sure enough, they're all in touch, using Black Panther's Wakanda as a base and Iron Man (Robert Downey Jr.) as a de facto leader. Just when you think the original Avengers are going to be sufficient, Doctor Strange (Benedict Cumberbatch), Vision (Paul Bettany), Falcon (Anthony Mackie) and Scarlet Witch (Elizabeth Olsen) show up.
They trade one-liners, meet the Guardians and have those moments that either slow the action or inform the story. If you've been part of the journey from the first film, you'll love the a-ha moments that have been salted throughout this edition.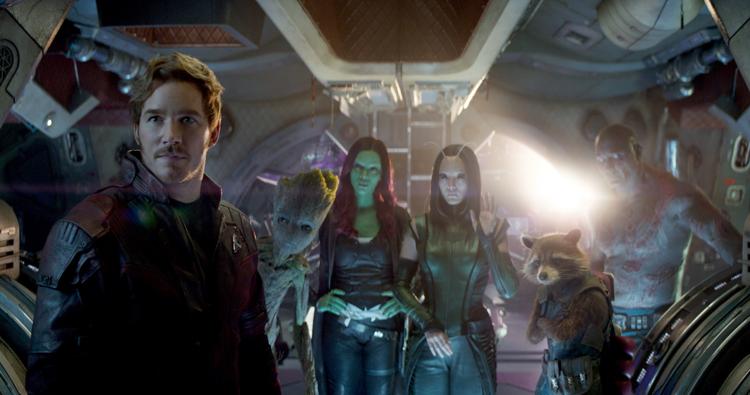 Listen carefully and you'll hear things that could be helpful for the finale. When someone suggests Loki (Tom Hiddleston) could be dead, Thor (Chris Hemsworth) brushes it off and says that has happened before. "Infinity War" brings so many different spices, it's never clear if this is the main course or merely a taste of what's to come.
The Guardians (and Chris Pratt's oh-so-goofy Star-Lord) come with their own soundtrack ("Rubberband Man," anyone?) and a key player – Gamora (Zoe Saldana) – who has a connection to Thanos.
While all of that is being sorted out, Hulk (Mark Ruffalo) deals with diminishing strength, Captain America (Chris Evans) considers his reputation and Spider-Man (Tom Holland) sees what it's like to play with the big boys.
Packed with special effects (and a musical soundtrack that, frankly, should take a break every now and then), "Infinity War" gives Avengers fans everything they could want – and more. It's a good way to reward the faithful, but it does tend to be too much, particularly when the story isn't over.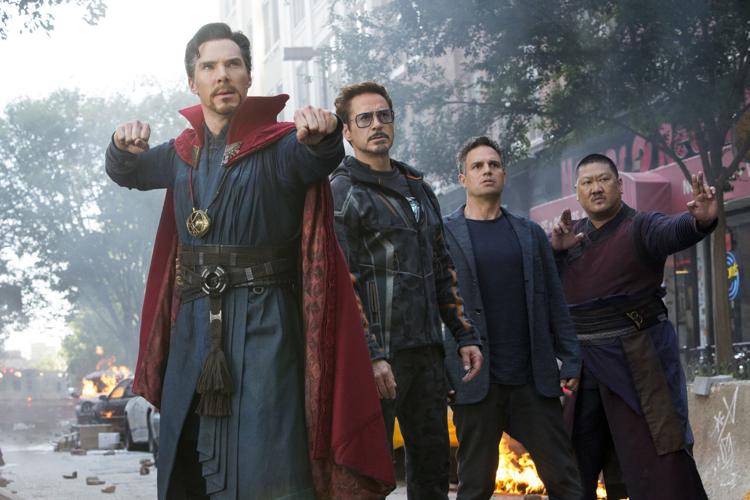 Brolin underplays repeatedly, making his Thanos more Tom Hardy than most Avengers' villains. The idea of intergalactic dominance, though, is wearing thin in both this and DC Comics' worlds. The crime fighters need to focus on smaller threats to keep the standalone films from becoming costume parades for the entire franchise.