It's odd that Denzel Washington would want to play a character who first got life on television. An actor of his stature redoing "The Equalizer"?
Thankfully, all equalizers aren't, well, equal. This isn't Edward Woodward's strong, silent wrong-righter. It's Denzel's --  a superhero without the costume or cool toys. In "The Equalizer 2," he's even darker and quieter.
A Lyft driver by day, bad-guy tracker by night, his Robert McCall first helps a woman retrieve her kidnapped daughter, then works to keep a neighborhood teen off drugs. He foils others who ride in his Chevrolet, then sits back in his spare apartment and reads philosophy.
On assignment in Brussels (which seems particularly dicey for diplomats), his friend (and former handler) Susan Plummer (Melissa Leo, in a role that wears well, too) is attacked and murdered. McCall devours the evidence, finds inconsistencies and moves in with steely resolve. In "The Equalizer 2," he's the kind of friend everyone should have – persistent.
Talking with others who have knowledge of her case and the ones that preceded it, he's ready for confrontation – something Washington handles with great ease. Entitled trust fund snobs see the barrel of his wrath. So, too, do drug dealers.
Director Antoine Fuqua gives moviegoers at least three episodes of a TV series in this one, two-hour-plus film. There's an old man story that disappears shortly after it's introduced, but it returns just in time to provide a sense of the equalizer's breadth.
The best relationship (the one that plays on Washington's Clint Eastwood abilities) is with the budding artist, Miles (Ashton Sanders), who becomes the son he never had. The two bond, find mutual respect and become entangled in the bigger crime when the bad guys use the boy as a pawn.
Fuqua moves the action to a coastal community where a storm is raging. Both McCall and his trackers get by authorities and make their way to what could double as an Old West town. They're new age gunfighters, shooting it out at the Massachusetts equivalent of the O.K. Corral.
Washington's stunt man earns his keep, while the string of bad guys has to contend with clouds of flour, rainstorms and stray gunfire. The action sequence goes on too long but it does ensure the trouble is over.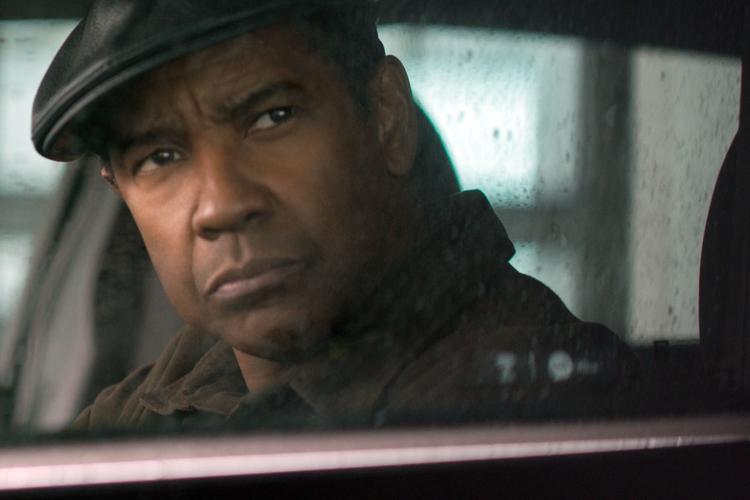 Then, it's back to the books for the equalizer and, hopefully, a day of calm before another storm.