If you haven't seen "Avengers: Endgame" (and, come on, who hasn't? It's the most profitable film in movie history), now's your chance.
The DVD version, which lets you see all the extra credits sequences right away, is out this week.
For hardcore Marvel fans, it also offers deleted scenes, gag reels and a tribute to Stan Lee, the man who got it all started.
Storywise, it picks up right where the first part ended, giving a little something to everyone who appeared in the 21 previous movies.
Yes, they all tie together. Yes, they make sense on a grander scale. Yes, they result in an ending that should make grown men cry.
If you're not on the "Avengers" train, you probably didn't realize the universe was in an awful mess after the evil Thanos (Josh Brolin) collected all the Infinity Stones and used them to zap half the universe – including some important crime fighters.
Determined to undo the harm, the remaining Avengers put their collective intelligence and might together to devise a plan – a clever plan that doesn't require a doctorate in quantum theory. The idea, in fact, has been trotted out in dozens of films and television series. It looks more impressive here because the Russo Brothers, who directed, put a lot of money in special effects and design. Unlike "Twilight," which hoarded much of its profits and didn't plow anything into new products, this looks bigger and better than ever.
It also features a galaxy of stars. It's like an Oscars after-party where everybody shows up.
Life after "Avengers: Endgame" is pretty hectic, particularly when most of the superheroes are dead or missing.
You have free articles remaining.
Because the reunion occurs five years after the Infinity War, there are changes. Some (we won't name names) have taken the loss to heart and just aren't as dashing as they used to be. Still, they bring it when the Avengers assemble.
Although it runs just over three hours, "Endgame" doesn't waste time. The first half is devoted to devising a plan, the second is spent executing it. Both halves have a strong vibe and enough work to justify all those cameos.
Iron Man (Robert Downey Jr.), Thor (Chris Hemsworth), The Hulk (Mark Ruffalo), Captain America (Chris Evans), Black Widow (Scarlett Johansson) and Hawkeye (Jeremy Renner) get the biggest storylines. Still, Ant-Man (Paul Rudd), Captain Marvel (Brie Larson) and Rocket (Bradley Cooper) aren't left far behind.
Before we get to that all-important ending, it's possible to check off just about every major character featured in everything from "Iron Man" to "Captain Marvel."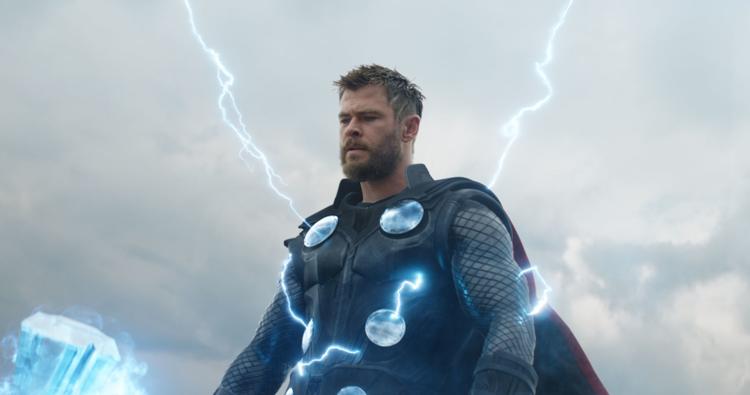 The film's real strength, though, is stirring emotion and answering that age-old question, "What would you say if you got one more conversation with someone who had died?"
Tears will fall at least three times during the course of the film. Each one is earned.
While the Russos tip their hats to films like "Back to the Future" and "The Big Lebowski," they stay true to their premise and say plenty about what matters most.