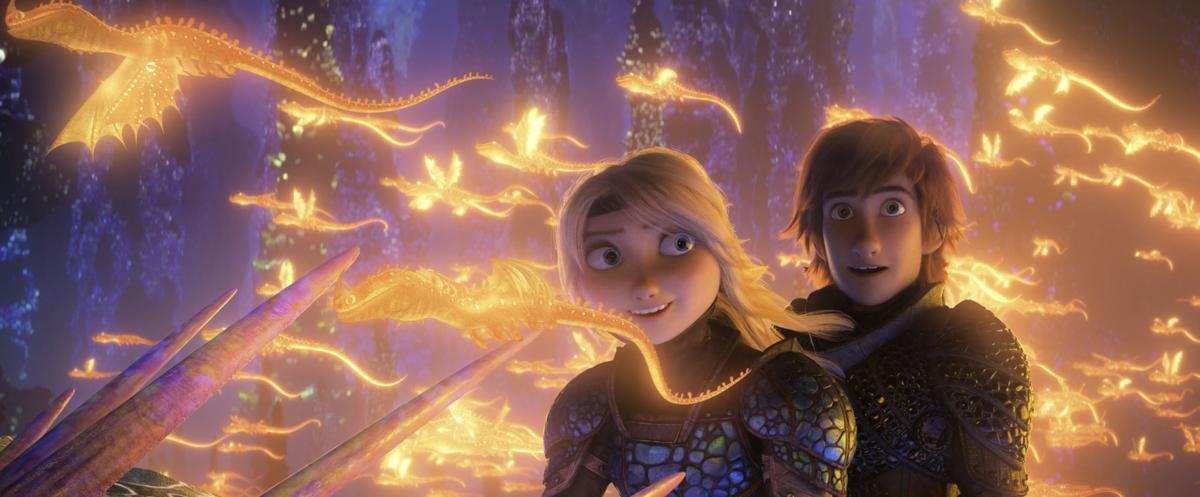 Animators have done their homework with "How To Train Your Dragon: The Hidden World." It's a visual feast that pushes the medium one more step.
Finishing off the story of Hiccup and Toothless, the animated wonder from writer/director Dean DeBlois has plenty of action, lots of lights and shadows, and more than a few tears, particularly when the boy and his dragon realize there are other worlds for them to conquer.
For those who haven't seen the first two installments (and why haven't you? They're wonderful), Hiccup (nicely voiced by Jay Baruchel) has taken over the title of tribal chieftain from his father. He wants dragons and humans to get along. Unfortunately, the dragon population is starting to overtake the Isle of Berk. Even worse, the evil Grimmel (F. Murray Abraham) has declared war on the isle's peaceful nature and is determined to rule both humans and dragons.
That forces the dragons to look for a hidden world where they don't have to battle just to survive.
In the process, Toothless finds a white dragon (called Light Fury) who's just as compatible as Astrid (America Ferrera) is to Hiccup.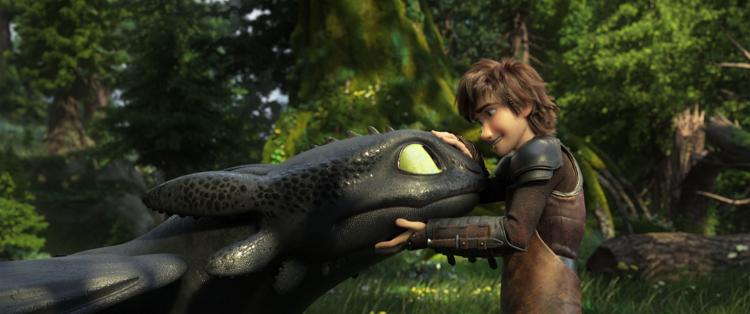 You have free articles remaining.
The love story blossoms, the war rages and the friendship begins to crack.
DeBlois makes sure plenty of balls are in the air before he starts juggling. While "Hidden World" has a few too many fights for its own good, it's filled with scenic wonders that make this a visual feast. Like Eyvind Earle, the artist who gave Disney animation its oomph in the 1950s, production designer Pierre-Olivier Vincent and cinematographer Roger Deakins afford "Hidden World" a bath of shadows and light. When Hiccup and Toothless are sweeping through hidden valleys, past waterfalls and into some outrageous glow-in-the-dark world, you'll see why James Cameron is so enamored with making his "Avatar" world pop to life.
"The Hidden World" is incredible to behold, even if kids don't care about the visuals. For them, there's plenty of horseplay between Hiccup and his friends and a neat bit of "Pirates of the Caribbean" adventure that plays out once Grimmel gets going.
Although Light Fury looks a little too My Little Pony for anyone's good, DeBlois manages to give her and Toothless a yin/yang quality that shouldn't prompt too many questions.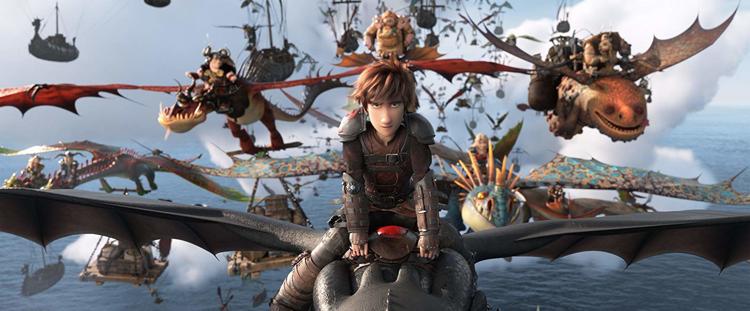 Yeah, the love ballet is a bit much, but the talk Hiccup and Toothless have later isn't. If you've invested time in the characters, you'll appreciate the strides they've made.
Considering this originally was a story about a boy who lost part of his leg, it's a great empowerment tale about the value – and bonds – of friendship. In a medieval nutshell, it's a keeper.
Copyright 2019 The Sioux City Journal. All rights reserved. This material may not be published, broadcast, rewritten or redistributed.