Considering we've been through more superhero death and metropolitan destruction in one year than most moviegoers should, it's great to know there's Shazam.
Part of the DC Comics world, Shazam brings the kind of levity we usually associate with Ant-Man or a fat Thor. He's not as irreverent as Deadpool, but he does offer smiles where you least expect them.
In "Shazam!," the origins story, we discover a 14-year-old foster kid named Billy Batson (Asher Angel) who gets superpowers (and an adult body) after meeting a wizard while on a subway ride. Just by saying the name, he's transformed and ready to do battle. Even he's not sure what those skills are, but with the help of a foster brother, Freddy (the very good Jack Dylan Grazer), he's able to rise up.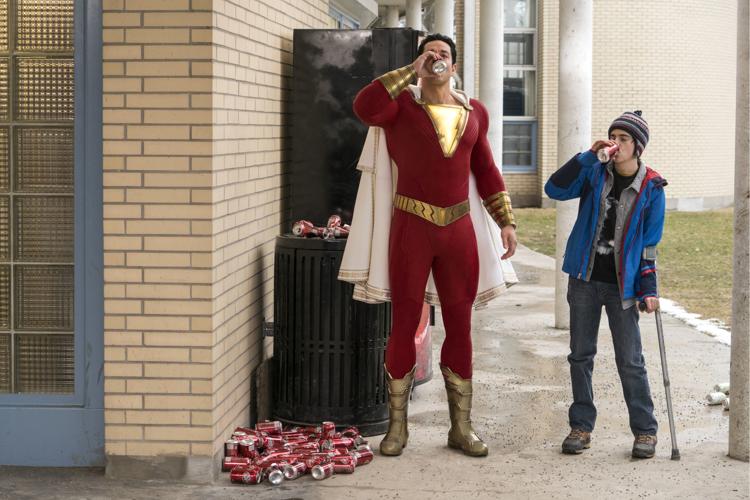 Those abilities come in handy when a jealous physicist (Mark Strong) goes on the hunt to find the person who got the wizard's powers. Mean to his family, a tyrant to his employees, Dr. Thaddeus Silvana is a perfect foil, particularly since he has access to the Seven Deadly Sins.
Billy, meanwhile, is determined to find his birth mother and somehow deal with an affectionate foster family. Without tipping his hand, he also has to get in and out of the house without anyone seeing his bright red costume, complete with lightning bolt.
Director David F. Sandberg lets this play out like a 1980s kid film, minus Gremlins and Ghostbusters. He has a solid lead in Zachary Levi (who plays the adult Billy) and some clever surprises for fans of Batman and Superman.
You have free articles remaining.
When Silvana and Shazam do battle (at a Philadelphia winter carnival), the movie's seams begin to show. It's not blessed with Avengers-level special effects, but what's there suffices.
Because Levi is able to find the joy in becoming someone who wears Spandex, "Shazam!" works. There's a nice tip of the hat to "Big" (which it resembles in more ways than one) and a heartfelt family story that could give the superhero reason to keep fighting.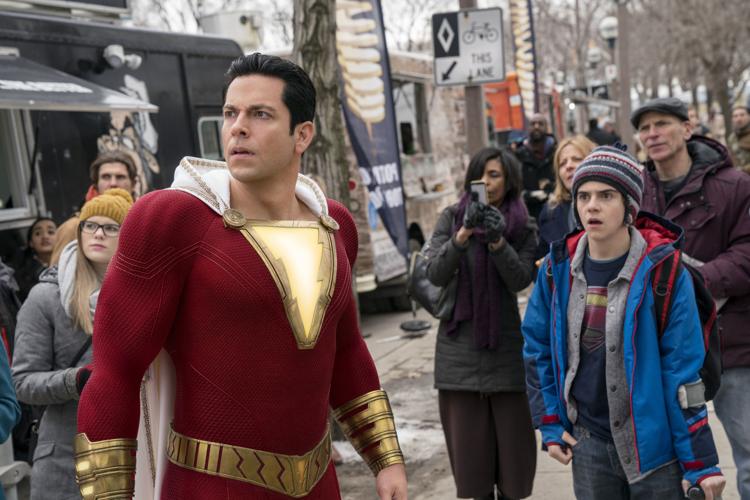 Grazer offers a wealth of information. He's the Wikipedia of superheroes, able to test his foster brother's skills and up his own social media profile. Like Fred Savage in "The Wonder Years," he's an immensely likable sidekick. Adam Brody plays the adult Freddy – a fine choice that suggests this could continue on for years.
Although it aims for a young audience, "Shazam!" has moments for everyone. Pay attention to the set decoration and hardcore DC fans will find plenty to surprise.
"Shazam!" lives up to its exclamation point.