If you thought "Sharknado" jumped the shark, wait until you see "The Meg."
Short for megalodon, "The Meg" is a huge prehistoric shark with an insatiable appetite. It's far below the sea and, unbeknownst to many, a missing link to the past.
As a thriller, it's a toothless "Jaws."
A greasy benefactor (an oddly cast Rainn Wilson) salivates when he learns of its existence, particularly since it could justify the millions he has spent on a station in the Pacific.
There, members of an international team think they're doing noble work. Instead, they're just pawns in a financial game.
To save the day, the team calls on an underwater Dumbledore. Able to hold his breath longer than most amphibians, Jonas Taylor (Jason Statham) agrees to do just about everything to battle the creature and save his fellow explorers. He's abetted by a hit-and-miss team that stays or goes depending on the film's need for sacrifice.
Indeed, plenty of "The Meg" is cookie-cutter filmmaking.
The daughter of an oceanographer proves to be the reason for most of the film's action. Why she gets to wander wherever she wants is anyone's guess but it helps up the survival ante.
Just when you think it's safe to let someone else in the water, director Jon Turteltaub pushes Statham to jump in. And, sure enough, he can handle just about anything. He and Li Bingbing (who plays the girl's mom and a key scientist) bicker repeatedly until they both realize they can't do this without each other.
Bingbing and Winston Chao (who plays her father) aren't as facile with English as some of their fellow scientists, but they get the job done and marvel when Statham ignores orders and goes mano a Meg.
Considering he's always fascinating to watch, it's a shame someone doesn't write Statham a really good action film. This is like a parody, complete with characters and moments that prompt laughs. While the cast is stuffed with potentially interesting sidekicks, no one gets enough lines to amount to anything more than plot device.
The special effects are OK, but some stretch the bounds of believability. Like too many directors who came after Spielberg, Turteltaub shows too much. He needs to rely on music and editing to build tension.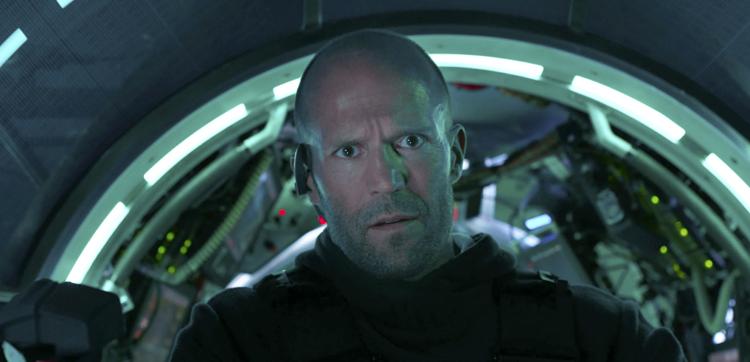 Instead, he fillets this like a salmon and hopes scenes at a resort will bring the same results as "Jaws."
They don't, but "The Meg" can't be faulted for not trying.