This might come as a surprise, but Lupita Nyong'o still tops our list for next year's Best Actress Oscar.
In Jordan Peele's latest thriller, "Us," she's Adelaide, a wife and mother of two who has an unknown fear of Santa Cruz, her family's longtime vacation spot. She doesn't want to go back there, but her husband, Gabe (Winston Duke), convinces her it'll be fine.
Sure enough, the minute they get settled in, four strangers turn up on their driveway. Dressed in red jumpsuits and carrying scissors, they're obviously a threat. But who are they? On closer inspection, the four are doppelgangers for Nyong'o, Duke and kids.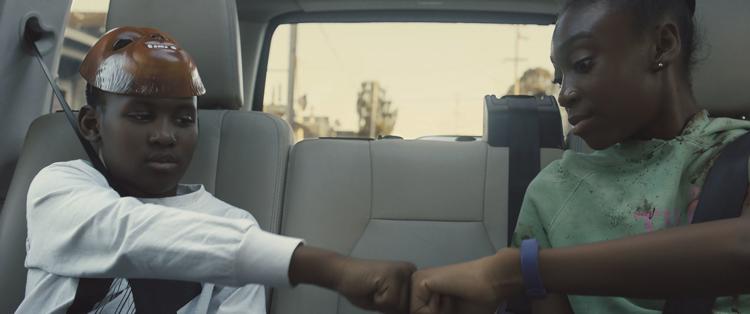 While they sit, tethered to the vacation home furniture, Adelaide, Gabe and their children (Evan Alex and Shahadi Wright-Joseph) get pieces of information from the woman who looks a lot like mom. Speaking in a raspy voice, she suggests there's a tie. But what?
Before they start sharing drinks and a meal, the vacationers realize this is not good. And then the fun begins.
Peele borrows bits from "Wait Until Dark," "The Desperate Hours" and at least five contemporary horror films to comprise his jumps. He takes the action outside several times and has a showdown at nearby friends' home that should make viewers swear off big windows in any place they build.
You have free articles remaining.
There, Elisabeth Moss and Tim Heidecker have to do their own battle. The contemporary house (with white carpet, no less) becomes the site of a bloodbath and a lot of martial arts moves.
Just when you think all is calm, the family encounters more scissor-happy folks on the escape route.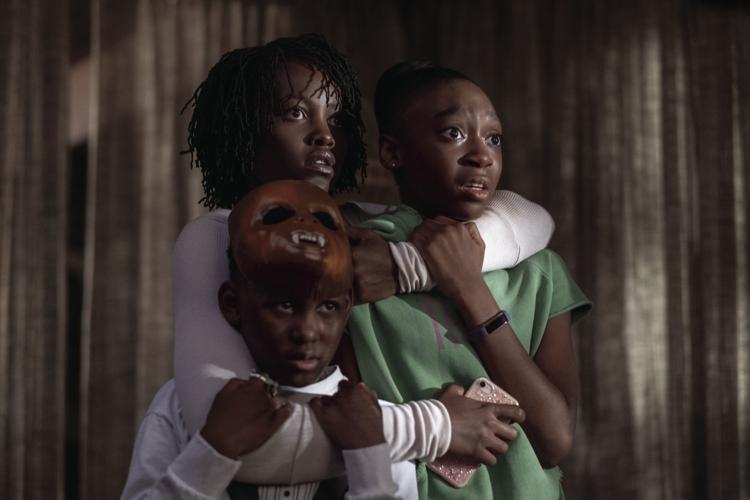 Peele isn't afraid to add laughs, either. He gives Duke some of the best lines and saves one of the film's more important moments for Alex, who manages to give everyone a break.
A reference to the "Hands Across America" movement in the 1980s has resonance here – not because it looks an awful lot like a wall someone wants to build but because it shows how quickly those who came together can fall apart.
Debate the film's ending all you want but Peele gives us two things that can't be denied: a Lupita Nyong'o performance that deserves awards attention and a script that knows just when to push buttons.
"Us" is super scary, and Peele, the smart director behind "Get Out," is a force to behold.