When Steven Spielberg asked Oscar winner Aaron Sorkin to write a film about the Chicago 7, he said yes immediately, then called his father and asked who the Chicago 7 were.
"I didn't know what Steven was talking about," Sorkin says during a Zoom interview. "I was just saying yes to working with Steven Spielberg."
Quickly, Sorkin learned plenty about the activists who were charged with conspiracy, inciting to riot and other crimes related to protests that took place during the 1968 Democratic National Convention in Chicago.
The trial that ensued lasted months, involved a who's who of the protest movement and attracted worldwide attention.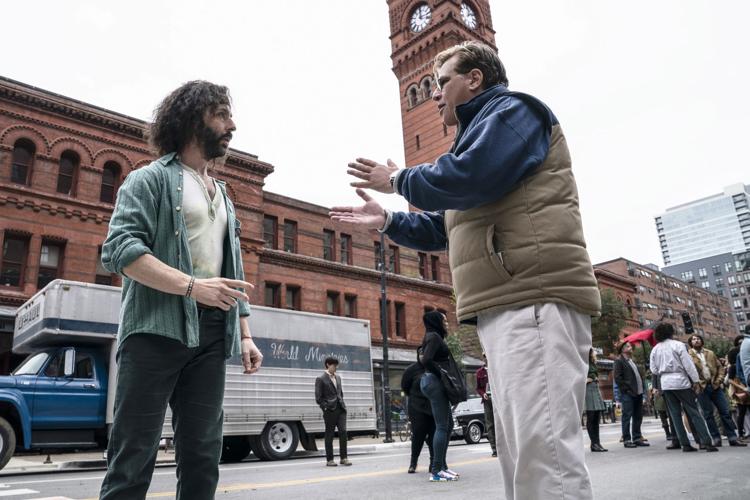 To get a flavor of it, Sorkin read a dozen or so books written about the Chicago 7, combed the 21,000-page trial transcript and talked with Tom Hayden, one of the seven.
Just as he finished his first draft, the Writers Guild went on strike and "The Trial of the Chicago 7" was shelved.
Years later (nearly 14 after that initial meeting), Spielberg told Sorkin it was time to make the film. The reason? Donald Trump had been elected president and held rallies where he openly confronted protestors and said things like, "I'd like to punch him right in the face." The approach reminded Spielberg of Chicago Mayor Richard Daley's tactics in 1968.
"We thought the film was pretty relevant last winter when we were making it," Sorkin says. "We didn't need it to get more relevant but, obviously, it did."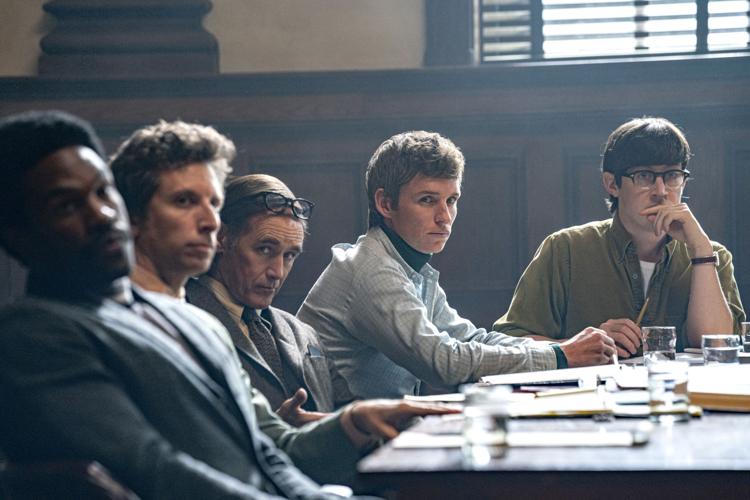 Protests in Seattle; Minneapolis; Kenosha, Wisconsin; Louisville, Kentucky; and Washington, D.C., recalled the ones in Chicago.
"We couldn't believe our eyes," Sorkin says. "It was shocking."
To play the seven, Sorkin – who had also added "director" to his job duties -- assembled a cast he compares to a Formula One race car. "As long as I didn't put the car in the wall, these actors were going to win the race."
Among the first to be cast: Sacha Baron Cohen who was Spielberg's choice 12 years ago. "He met with Sacha and loved him," Sorkin says. "Eleven years went by, Sacha found me and made it very clear I would not be considering any other actors. He would be playing the part."
Quickly, other actors joined the team: Mark Rylance as attorney William Kunstler; Eddie Redmayne as Hayden; Jeremy Strong as Jerry Rubin; Michael Keaton as Ramsey Clark; Yahya Abdul-Mateen II as Bobby Seale and Frank Langella as Judge Julius Hoffman.
Because the trial lasted so long, "you could do eight more 'Chicago 7' movies without covering any of the same ground that I covered," Sorkin says.
Early on, the "West Wing" creator discovered he had a crackling good courtroom drama, but he also had a very human story that focused on the relationship between Hoffman and Hayden.
"It was the only part of the story that couldn't be found in a book or the trial transcript," Sorkin says. Those talks with Hayden provided the necessary insight.
Because Sorkin had written "A Few Good Men," a studio executive asked him where his "you can't handle the truth" scene was. "I had to point out that scene didn't happen in the courtroom, it happened in a mock cross-examination between Kunstler and Hayden across the kitchen table."
Because executives thought a courtroom drama based on something that happened in the 1960s had limited appeal, Sorkin was given a bare bones budget but found ways to make it look much more expensive.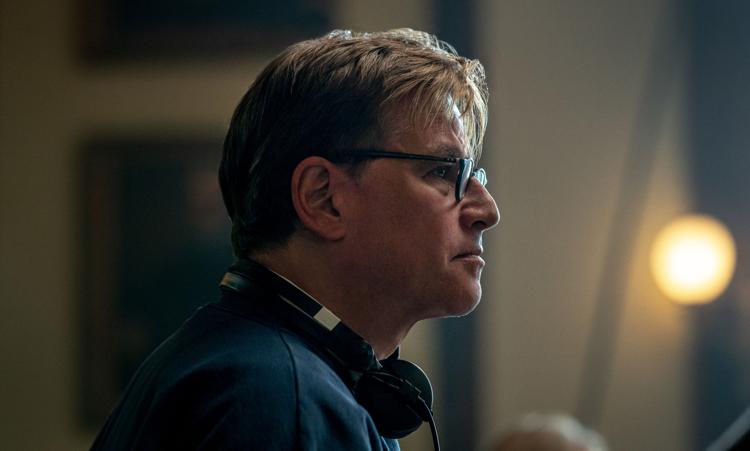 The actual courtroom was much less imposing than the one Sorkin had constructed to provide interest. Protest scenes didn't have casts of thousands, but relied on creative editing.
"This was a trial that lasted almost six months," he says. "You can't put that on screen. Real courtroom scenes aren't as entertaining or as snappy and dramatic as movie courtroom scenes. While not perverting important truths, you have to decide what is an important truth and what is an unimportant truth."
Writing about other actual events – in "Moneyball," "The Social Network" and "Molly's Game" – Sorkin says he realized "there's a difference between what you're doing and journalism, just as there is a difference between a painting and a photograph…what you're doing is a painting."
None of that matters, though, if the film isn't entertaining.
"It has to be good by the standard of movies," Sorkin says. "It has to go well with a bucket of popcorn. That is not at all a modest goal."
Stay up-to-date on what's happening
Receive the latest in local entertainment news in your inbox weekly!